One expert believes the outlook is comparable to post lockdown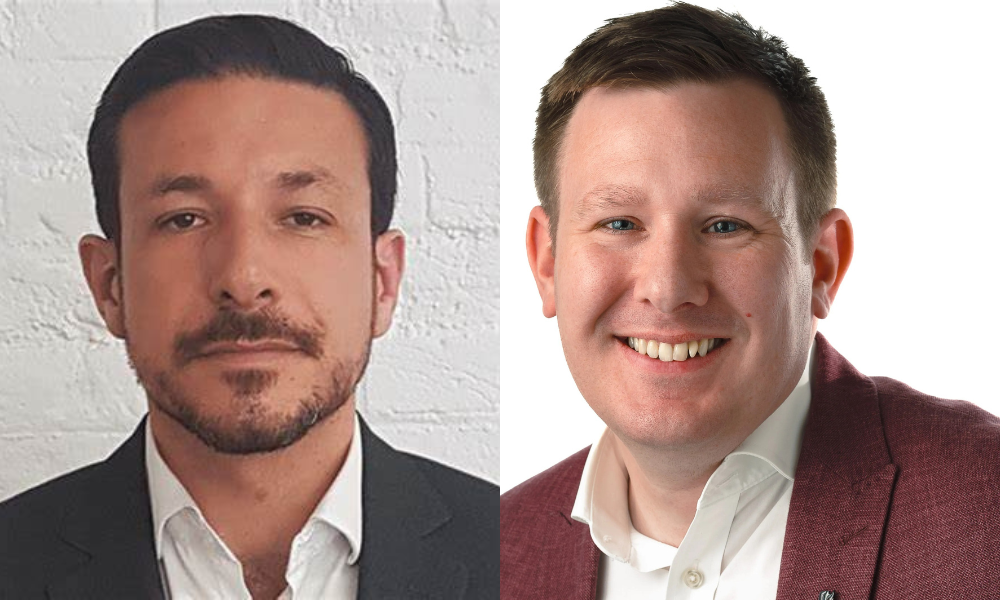 Home sales in the UK are forecast to begin their climb back up in the first quarter of next year, according to asset management firm deVere Group.
So, has confidence finally started to return to the housing market? Brokers have offered their views.
Returning confidence in the housing market
Richard Campo (pictured left), founder at Rose Capital Partners, said a lot of confidence has returned as mortgage rates can now be secured on a rate 'starting with a four'.
"For many borrowers, and especially anyone who has had a mortgage in the last 10-plus years, they likely had a rate that started with a one, so to then be quoted a product that is five times higher has been quite a shock to the system," he said.
While Campo believes it is more of a psychological barrier, he has seen clients bolstered by being offered a sub-5% mortgage rate. Late last month, The Mortgage Works became the first lender to offer sub-5% rates, which has had a knock on effect across the market, with Santander and HSBC among the major lenders who have followed suit. Campo believes the latest raft of rate reductions indicates that the market is over the peak of this mortgage pricing cycle, restoring significant confidence across the sector.
"Over the last 12 months, home movers were told the best rate they could get started with was a three, then a four, and then a five - the rate rises seemed endless, so more and more people were inclined to wait and stay where they were," he said.
As mortgage rates are now decreasing, Campo said many movers are no longer afraid that their mortgage might not be affordable when they come to refinance in two to five years' time.
Post lockdown outlook for the housing market
Charles Breen (pictured right), founder and director at Montgomery Financial, said the outlook for the market at present is similar to post lockdown.
"After lockdown, people were waiting and waiting for the perfect time, but then demand got so pent up that they began house hunting as soon as they felt the market had improved and some stability was returning, which is what we are beginning to see now," he said.
Breen has seen an increase in enquiries from first-time buyers who are beginning to do the initial ground work before they purchase, such as working out affordability.
Affordability, Breen added, is a major consideration at present due to the challenges it presents for many, with lenders having tightened up in the wake of the financial outlook, as well as with many borrowers struggling financially due to the current climate.
However, the market, Breen said, does seem to have turned a corner now that it has surpassed the wave of interest rate rises and the steady decrease has begun, which he said has given people much needed certainty for the future.
"With fewer new-builds being built, it is creating a further reduction in supply, something that was already failing to meet demand - couple this with stagnant activity in the last 12 months and stability slowly but surely returning, and all the signs are pointing to the dam finally bursting with people looking to move again," he said.
Do you believe that confidence has finally started to return to the housing market? Let us know in the comment section below.