Property investors are paying a lot more attention…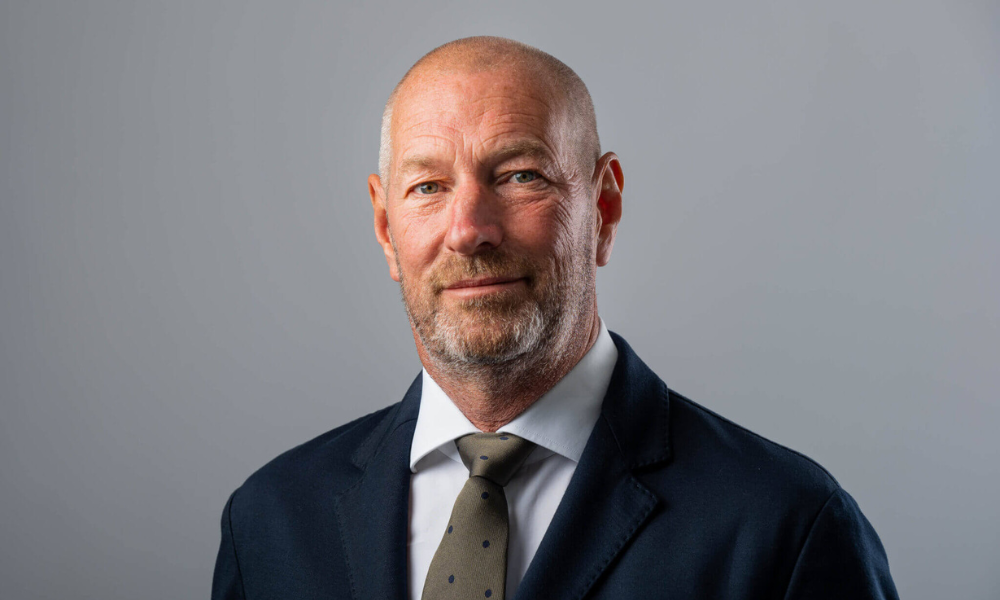 The rising cost of energy bills this winter appears to have amplified the impact of Energy Performance Certificate (EPC) ratings on house prices and property investments.
Andrew Ward (pictured), managing director at Solomon Investment Partners, said property investors have already made a pronounced shift away from older, harder-to-heat properties. The change, he said, has happened "particularly since the announcement of the proposed regulatory changes to EPC standards for rented properties, and the sharp rise in energy costs."
A recent report by Legal & General group found a 34% uptick in searches for eco-friendly homes last year.
When polled by Legal & General, buyers said they are willing to pay a 10.5% price premium for a low-carbon home, while renters said they are willing to pay a 13% rent premium for more energy-efficient homes.
Ward said Solomon's investors favour modern office-to-residential developments and new-builds, partly because they want to minimise the cost and hassle of renovations and maintenance.
Retrofitting energy-efficiency measures can be an expensive and unpredictable process, whereas new-builds and modern conversions, Ward said, tend to be built to much higher standards of energy efficiency.
Is there an opportunity in homes with low EPC ratings?
Trudy Woolf, sustainability director at Legal & General Surveying Services, said homebuyers and landlords are becoming increasingly conscious of the value of an energy efficient home.
"While surveyors reflect the existing market and do not set property values, it does seem clear that more energy-efficient properties are becoming increasingly attractive to prospective purchasers," she added.
Woolf believes an increased focus on climate change could continue to drive higher demand for energy-efficient homes from renters, landlords and individual buyers.
Woolf said lower EPC rated properties will certainly become less popular for some buyers. "It is important to remember, though, that energy efficiency is not a totally fixed variable – unlike some other factors that determine a property's value, for example its location," she said.
Not all buyers want the same thing, and Woolf believes that, at some point, lower-rated homes may sought out by investors who plan to make improvements and then sell them at a higher price.
"This could be a really positive trend that will help improve the overall energy performance of the UK's housing stock," Woolf said.
How EPC ratings drive a rental property's income security
Ward said he has been warning his clients against low-rated buy-to-let properties for years now, and he believes they are now hearing that message very clearly.
"Bear in mind, too, that there is an income-security aspect to this. The unfortunate truth is that the rented homes that are most expensive to heat will also expose their tenants to the highest costs, which gives rise to the highest risks of arrears and, ultimately, to longer void periods," he said.
Ward said sustainability continues to be a priority for the property industry, and he is seeing growing awareness of grants and incentives that help homeowners make eco-friendly changes.
"In 2023, we expect more homeowners to take advantage of these, focusing mainly on 'fabric-first' energy efficiency improvements such as better insulation, heat pumps and more efficient glazing," he said.
Longer-term strategies for low-rated housing
Woolf believes that landlords looking to sell their lower-rated rental properties this year, rather than improve them, may find it difficult to do so as value and demand declines.
"As a result, many landlords may well choose to hold onto their properties for a bit longer and make improvements to them with a longer-term strategy in mind," she added.
Woolf said homeowners too may well follow this trend, either to cut long-term energy costs if they are planning to stay in the property, or perhaps to make it easier to sell if they are hoping to move.
"Obviously not everyone will be able to afford major changes, but there are still smaller and more cost-effective ways to improve a home's energy efficiency, such as upgrading the boiler or installing insulation, and these are likely to prove the most popular options," Woolf concluded.
What are your views on the outlook for homes with lower EPC ratings? Let us know in the comments below.