Find out how much you can borrow and start saving for a deposit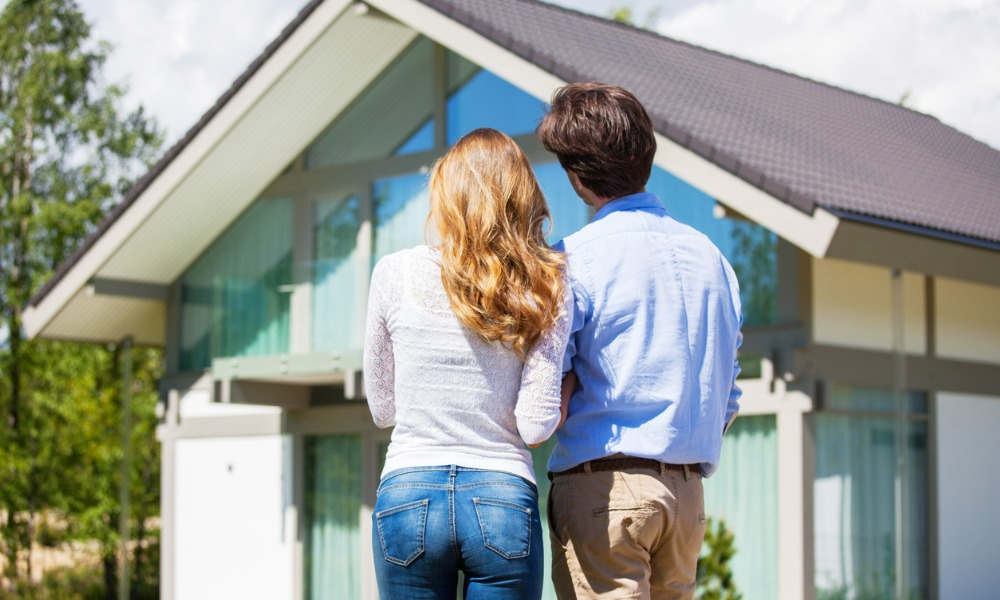 Start saving for a deposit
One of the smartest ways to buy a house is to start saving for a deposit. Typically, you will need to put down at minimum 5% of the value of the property as a deposit. For instance, you will need to save for a deposit of at least £12,500 if you want to purchase a house that costs £250,000. The larger the deposit, the wider the range of mortgages you will be able to afford—and at cheaper rates. In other words, you would ideally save more than 5% of the property value. The reason the rate is cheaper with a larger deposit is that mortgage lenders will then perceive you as a lower risk.
Find out how much you can borrow
How much you can borrow from a mortgage provider depends on multiple factors, such as your income, your credit score, and the size of your deposit. The mortgage lender will also take into account the finances of whoever you are purchasing the property with. It is also important to remember to save funds for the added costs of purchasing a home, such as surveys, conveyancing, and stamp duty. Whether or not you need to budget for stamp duty will depend on the price of the home and whether or not you are a first-time homebuyer.
Check your credit score
When purchasing a property, you will want to check your credit score. You can start improving your credit score for when you make the mortgage application, even as you are saving to purchase your first property. Your credit score is so important because, when they are assessing your mortgage application, mortgage lenders will want to ensure that you are a reliable borrower. For this reason, make sure there are no issues with your credit score ahead of time.
Know your mortgage options
You will want to make sure that you know your mortgage options. Usually, homebuyers will go for a 30-year mortgage, but if you can afford a 15-year mortgage, for example, you could save thousands of pounds. Whether or not that is the right choice for you is dependent on many factors, such as interest rates, the risk of which can sometimes be overstated.
If mortgage rates do rise, you could have the option to refinance the mortgage. You should know that paying off your mortgage early or getting a shorter-term mortgage isn't an investment, so it is best practice to know what your mortgage options are so that you can make choices such as these that work the best for your financial situation.
Clean up your current account
Your mortgage lender will do an affordability test based on your monthly expenditures and your income and will determine the amount you can borrow on that—which means it is a great idea to comb through your account six months prior to making a mortgage application.
See with your own eyes where you spend your money. Maybe you have a pricey gym membership, expensive credit agreements, or big nights out on the town. It is in your best interest, when making a mortgage application, to curb your spending so that, when the mortgage lender takes a look, your finances are in good shape.
Consider shared ownership
This is an easy way to buy your first home. Private developers and housing associations offer shared ownership as a way to let you purchase a portion of the property and pay the remainder through rent. This way, you will have the opportunity to purchase more of the property when it makes more sense for you financially.
With shared ownership properties, however, it is crucial to tread carefully and conduct your research. Generally, properties are leasehold, meaning you will likely have to contribute major maintenance works and pay a monthly service charge. Purchasing more shares is usually more complex, so you will want to know and understand the costs and the ins and outs of the whole process before committing to buy.
See how the government can help
Finally, see how the government can help you in the purchase of your first home. One of the biggest hurdles in this process is saving for a deposit. It's in this way that the government is keen to help people like you climb the housing ladder. To help you in the process, the government offers the Help to Buy equity loan scheme and the Mortgage Guarantee Scheme.
The new Help to Buy scheme is for first-time homebuyers who have a 5% deposit and are hoping to purchase a new build home. Since you can borrow up to 20% of the value property, you could purchase a property with just the 5% deposit, leaving a mortgage of 75%. With the Mortgage Guarantee Scheme, you can get a mortgage with a 5% deposit and 95% mortgage from April 2021 until December 2022. These are just a few ways the government will help you on your journey to becoming a first-time homebuyer.