These towns once boasted a poet, an author, and a king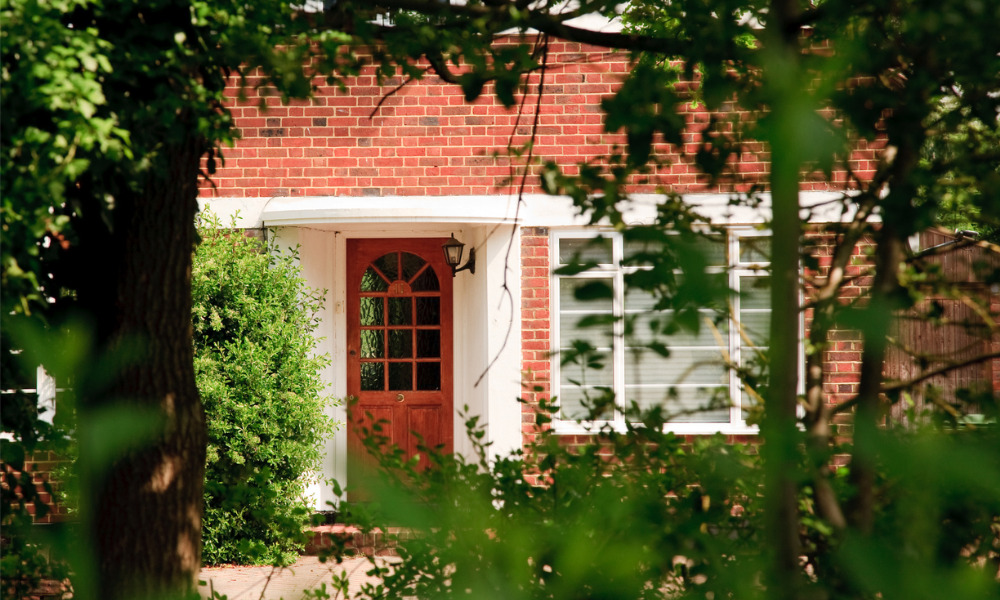 London is not the only place in England that remains out of reach for many potential homebuyers. There are plenty of dream homes just a short commute away. So if you are unphased by the cost-of-living crisis and unimpeded by housing affordability, here are the 10 most expensive places to live in the UK.
Virginia Water, Surrey
Virginia Water in Surrey consistently ranks among the highest value towns in England outside of London, according to Zoopla. As of July of 2022, the average price of a property here was of £1,681,981. With a population of less than 6,000, Virginia Water is lined with red-brick buildings and greenery, with leafy Wentworth Estate and a nearby golf course hosting the first-ever Ryder Cup tournament.
A prime piece of Crown Estate in England's southeast, Virginia Water's priciest street is Portnall Rise. The average property price there goes for a staggering £7,179,532.
Beaconsfield, Buckinghamshire
The average price of a home in Beaconsfield, Buckinghamshire, over the last year was £1,257,514, according to Zoopla. Situated on the edge of the Chiltern Hills area, Beaconsfield offers world-class natural beauty and an attractive blend of Tudor and Georgian architecture. It also boasts great transport links, with direct train service to London Marylebone and Birmingham Snow Hill.
Cobham, Surrey
Over the last year, the average price of a home in Cobham in Surrey was £1,373,308. The average price of a detached home over that same period was £1,838,499 and flats were £469,105. Situated on the banks of the River Mole roughly 10 miles outside of Guildford, Cobham is a quaint town built around a red-brick watermill, which was constructed in the 18th century, as well as St. Andrew's Church, constructed in the 12th century.
Chalfont St. Giles, Buckinghamshire
The average price of a home in Chalfont St. Giles in Buckinghamshire was £1,091,475 over the past 12 months. Detached homes were £1,432,141, semi-detached homes were £626,778, and flats were £370,625.
Chalfont St. Giles is perhaps most famed as the town where John Milton finished his epic poem Paradise Lost. In fact, Milton's cottage is still standing and open to the general public. For over 40 years, Chalfont St. Giles has also been the setting for numerous television shows including The Canterbury Tales and Dad's Army.
Esher, Surrey
Esher, Surrey, is situated near the southeast section of London's green suburbs. The average price of a property here was £1,177,296 over the last 12 months: £1,573,495 for a detached home and £515,895 for a flat. Due to its proximity to London, as well as its relative seclusion, Esher manages to be both convenient and peaceful. Esher is also home to the National Trust's Claremont Landscape Garden—which was the home of King Leopold I of Belgium—as well as the Esher Commons woodland.
Radlett, Hertfordshire
Radlett, Hertfordshire, is an ancient village dating at least to 5,000 BC. It went on to become a pottery manufacturing centre and symbol of affluence during the Roman era. In fact, at the southern end of town, many Roman clay pits have survived intact.
The average price of a property here is £1,189,952, with an average of £1,709,232 for a detached home and £327,889 for a flat. Beyond its historical significance, Radlett now offers great transport links to the centre of London, and was famed as the home for celebrities like the late George Michael and Simon Cowell.
Gerrards Cross, Buckinghamshire
Gerrards Cross, Buckinghamshire, is one of the most coveted postcodes in all of Britain. Situated in the Chiltern Hills, average home prices here are £1,098,266. For a detached home, the average is £1,418,529 and the average for a flat is £547,547. Gerrards Cross offers a beautiful rural lifestyle and reliable transport links, as well as facilities for football, cricket, rugby, tennis and golf, among others.
East Molesey, Surrey
Situated only 11 miles from London's centre, East Molesey in Surrey is a great commuter town if you need fast access to the capital. The average price of a home in East Molesey is £1,016,514, with detached housing going for £1,497,310 and flats costing £419,361, on average.
Hartfield, East Sussex
The average cost of a home in Hartfield, East Sussex, is £1,101,250, with detached homes costing £1,261,667 and semi-detached homes costing £620,000. Hartfield is also home to natural beauty and wildlife, such as foxes and boars. It was the home of author AA Milne in 1924 at Cotchford Farm, where the adventures of Christopher Robin and Winnie the Pooh were born.
Weybridge, Surrey
The most affordable town on this list (a relative term), the average price of a home in Weybridge, Surry, is £925,877, although detached homes go for £1,719,636 and flats still go for £416,435.