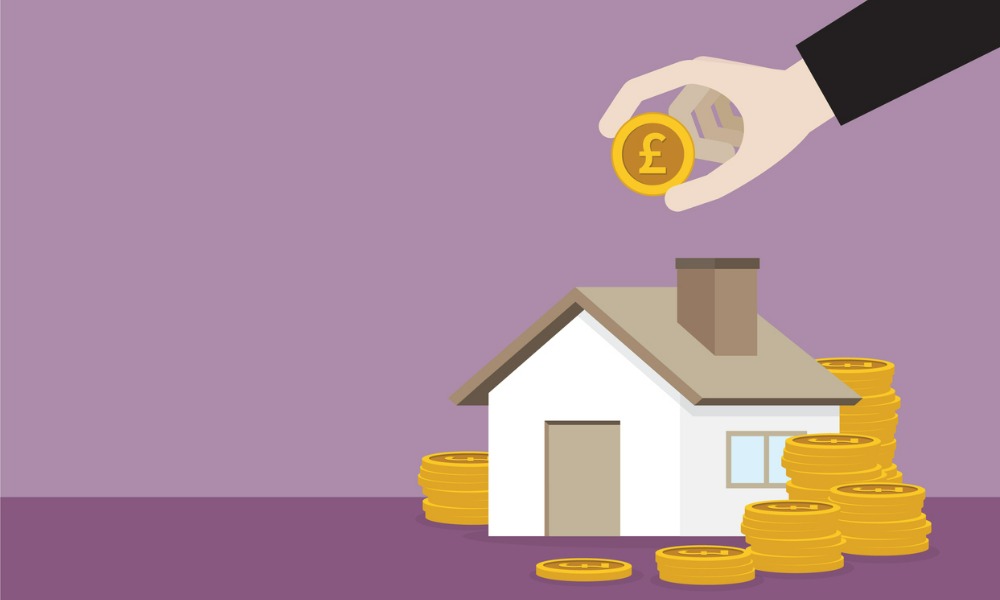 The United Kingdom is facing a crisis—an affordable housing shortage. While the long-term future is difficult to predict, in the short term there are steps the government can take. The No. 1 solution is simple—build more affordable homes. Here 4 ways to solve the demand for affordable housing in the UK.
Why is there a lack of affordable housing in the UK?
The average price of a property in the UK has nearly tripled in the last 22 years—and has increased by more than 60% over the past 10 years, Nationwide data suggests. Supply and demand has been accused of being the major long-term driver—in other words, a shortage of housing stock coupled with a high demand for houses.
While supply and demand has been a factor, the Bank of England's record-low interest rates have also had a hand in powering the housing market. For over 10 years, interest rates have been low. In response to skyrocketing inflation, the BoE increased the base rate in December of 2021 five times from its record low of 0.1%. Currently, the interest rate sits at 1.75%.
For anyone with a larger deposit, borrowing money to purchase a property remains relatively inexpensive, which means the housing market has yet to see a major impact. Further increases, however, are expected throughout the remainder of this year. Since it means mortgage repayments will rise, this will likely affect the housing market. The biggest cause of the housing market crisis in the UK remains the rising cost of living.
Why do we need affordable housing in the UK?
We need more affordable housing—and more housing generally—because the population in the UK is also slowly growing. In other words, it is not simply down to replacing homes that are sold off into the private sector or that need to be demolished.
In 2020, there were roughly 67 million people living in the UK, which was a rise of 284,000 in a year—and that trend of increasing numbers has continued in subsequent years. While it is currently growing at a slower rate than it has in two decades, the population continues to slowly creep up.
Climate change is also playing a role in the need for more affordable housing. A significant portion of the UK's nearly 30 million houses are in coastal areas that are becoming inhospitable due to rising sea levels. Others, meanwhile, are old enough to make retrofitting them with more climate-friendly insulation more difficult or costly.
Will houses ever be affordable again in the UK?
It is difficult to see what the future holds for the housing market in the UK, especially over the long term. A housing crash in 2022, however, is unlikely. Prices continue to increase due to plenty of demand and a short supply of homes.
For houses to be affordable again in the UK, it is simple—more affordable homes have to be built for people to buy and rent. In recent years, the Westminster government has set the target of 300,000 new homes to be built annually, though it has yet to reach its goal. Another £11 billion Affordable Housing Programme has been earmarked to build 180,000 affordable homes over the next five years.
In Scotland, the government is planning to build 100,000 affordable homes by 2032, with a 70% minimum dubbed 'social rent,' the most affordable class of housing. Wales has reached its goal of building 20,000 affordable homes and plans to build another 2,500 homes over the next five years.
How to fix the UK's housing crisis in affordability of homes
Build more affordable houses. According to recent research, about 145,000 affordable homes will need to be built annually for the next five years to address the UK's housing crisis. Of that number, 90,000 per year should be for social rent, the lowest-cost housing that housing associations and councils provide. In this set up, local incomes are tied to rents.
Help struggling renters. The government should introduce targeted packages of grants to help struggling renters ensure they can remain in their homes. Since the pandemic started in March 2020, the Local Housing Allowance was increased to cover 30% of rents. From April 2022, however, that allowance will be frozen in cash terms, which means the gap between the available support and rental costs will widen. If the government reversed that decision on LHAs, struggling renters would likely benefit.
Private rented sector should be professionalized. This policy would move to indefinite tenancies and create a tenants' loans system to tackle the mounting crisis without forcing a high volume of evictions.
Build more houses in the high-demand areas. A new approach needs to be taken which includes building more homes in high-demand areas in the UK, such as cities. Additionally, new methods of construction need to be employed, such as building homes in factories out of materials like timber frames. This would create the ability to build more—and better—homes cheaply and quickly.