Skipton's new BDM on what it means to help first-time buyers in a challenging housing market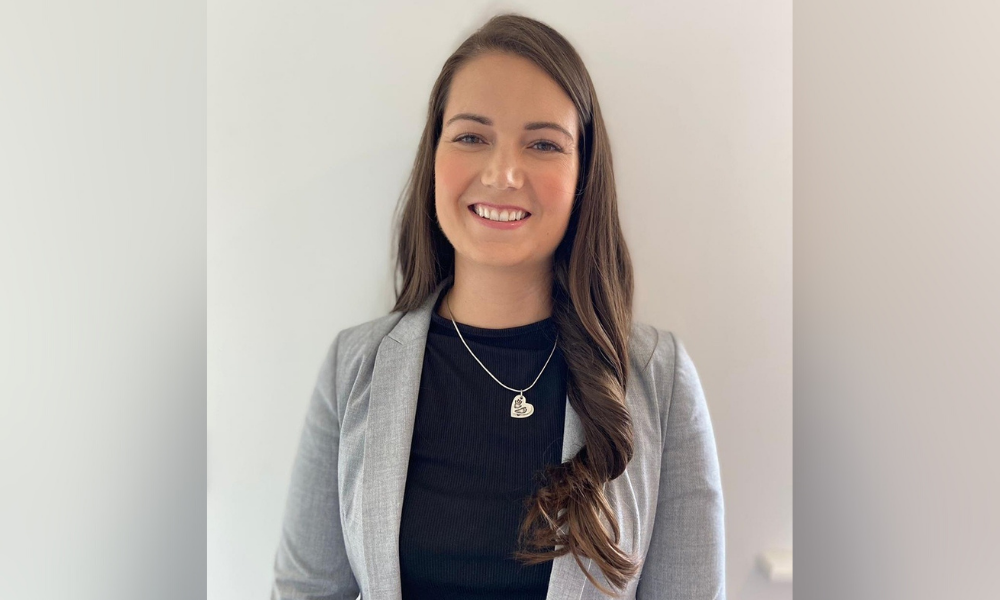 For business development manager (BDM) Grace Sparkes (pictured), the difficulties home buyers often face were made painfully clear when it was her turn to buy a property recently.
"I've purchased houses before and by far this last one was the hardest and longest process that I've ever gone through - and I work in the industry," she told Mortgage Introducer last week, just days after joining the Skipton Building Society.
A trained broker with a career in financial services stretching back for almost a decade, Sparkes found the going hard "not just with lenders" but with "conveyancers and everybody within that", although she was quick to point out that it was "because of the pressures that they're under".
Read more: "Trust your instincts" – MD on bold move
That sobering experience cemented her existing view about the importance of working closely with clients.
"For brokers and for me as a BDM we've got to really hold our clients' hands and (say) 'look, this isn't going to be easy, this isn't going to be fun, but we're going to do everything we can to get you over the line and help you in the best way that we can'.
"I've always felt that way ever since I bought my first home. It's the most stressful thing that you will ever do by far - that or having children - because it's almost completely out of your control and you're on the outside looking in, and you have to rely on all those other elements to come together for it to work," she added.
Arguably, things have never been harder for first-time buyers.
With property prices at an all-time high (ONS data shows that the average UK house price was £277,000 in February – a whopping £27,000 higher than this time last year, and up by 10.9% compared to a year ago), along with a severe shortage of homes for sale, in addition to the highest inflation rate in the last 30 years, rising interest rates and tighter affordability tests, those hoping to join the property ladder are facing a mammoth task to get their dream home.
Read more: Brokers' searches show impact of cost-of-living crisis
With such a threatening backdrop, brokers will need to rely on their 'hand-holding skills' more than ever, but Sparkes believes she honed those abilities early on in her career, having previously worked as a mutual for the Nationwide Building Society.
"The ethos and the customer service and all of those different things that come with being a mutual was always something that I was drawn to, so when the opportunity came up at Skipton, it seemed like a good fit and being a business development manager was kind of something I've always liked as a broker - I met the good, the bad and everything in between. I think that that gives me that kind of edge."
She joins Skipton just as the society has announced its intention to become a top 10 lender in the country. Amid those lofty ambitions, Sparkes' new role will also be a step up, as it will involve providing a much more supportive role for her team of brokers.
"Things are changing on a regular basis in the mortgage market," she said. "Sometimes as a broker I became quite inundated with all this information from all these different lenders, but it's going to be very different.
"It's still going to be a lot of placement and a lot of information but it's kind of on the other side of it supporting them. (It's about) being able to know where to find the information for my brokers and going to them and saying 'I don't have the answer, but give me 24 hours and I will get it'. That's what I want to be able to instil as a BDM. And I think that's what makes a good BDM - giving your brokers that assurance."
Given the current climate, she was asked what advice she would give a broker just starting out in the mortgage industry.
"It's a killer question. I would say get to know your BDMs because that's what we're there for," she said. "Don't try and remember everything because you're just not going to be able to, and don't stress because there will be someone there that will be able to help you.
"Find those people to make some connections, and kind of go from there because it's a minefield!"