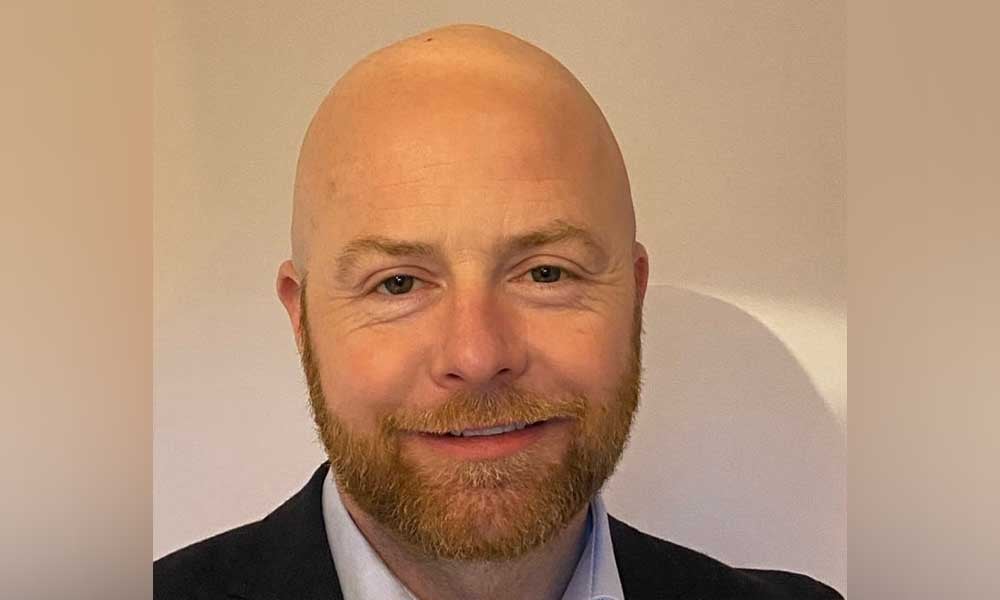 The housing market will remain busy this year and provide "strong opportunities" for brokers despite headwinds in the sector, Jonathan Stinton, the head of intermediary relationships at Coventry Building Society, has said.
Speaking to Mortgage Introducer, Stinton pointed at UK financial data, showing that there was more than £254bn in government securities, while stressing the healthy state of the remortgage market: "When we look at our own internal stats, lots of people want to do improvements to their property - I think the remortgage market is going to be very, very busy this year."
He said: "There are strong opportunities for mortgage brokers, and large maturities coming down the line this year as well - there's over £254bn with securities in 2022, and the remortgage market will be as big as brokers and clients want it to be."
Read more: Mortgage professionals reflect on BOE rate hike.
Stinton made the comments shortly before the Society, which relies on brokers to generate more than 93% of its mortgage originations, issued its annual results for 2021, showing that net profits before tax were up to £233m last year from £124m in 2020.
The UK's second biggest building society and eighth largest lender also revealed that mortgage balances grew by £3.1 billion (7.2%) to £46.6 billion, adding that it had doubled the number of first-time buyers to 7,100.
In addition, profitability recovered from 2020 levels, driven by balance sheet growth, improved margin and supported by the release of £29 million of pandemic related provisions, the Society said.
Savings balances also grew by £1.7bn (4.6%) to £39.9bn.
The Society also highlighted its "excellent customer service" with average call waiting times of 49 seconds "during a period of exceptional demand", adding that it had continued to report "one of the lowest complaint overturn rates by the Financial Ombudsman Service at below 5%".
However, Stinton acknowledged the difficulties ahead for the mortgage industry, in the form of housing shortages and EPC compliance amid soaring inflation and rising interest rates.
"Clearly, there's loads of speed bumps in the track coming down the line with regards to things like EPC ratings. So that's going to have an impact on landlords," he said.
"The feedback that we're seeing is that landlords will likely start to become interested in that new build sector to try and attract those A, B and C properties, and that's going to drive the price up and put a pressure on property values for first-time buyers."
He also recognised the dangers of uncontrolled inflation, which was expected to reach 7.25% in the spring, although that could rise even further in the wake of the ongoing Russo-Ukrainian conflict.
Read more: Home building requires radical rethink in UK, says housing expert.
He said that in such a climate, it will be "absolutely critical" for brokers and lenders to give borrowers the correct advice. "Mortgage brokers are perfectly placed to help clients," he said. "(And) it's incumbent on us to actually educate the brokers, so that they're better informed when they're speaking with their clients."
Stinton, a mortgage veteran with more than 20 years' experience, was also critical of the cost of property taxes and stamp duty and the burden this placed on homebuyers.
He said: "Stamp duty has been disproportionate when you think about where property values are actually going. It's cost prohibitive because there's no tax advantage for older homeowners to downsize.
"Even if they're buying a property of a certain value, they're still going to have the same tax liability, so it starts to become a little bit difficult for people to want to move downwards or upwards."
Regarding the country's acute housing supply shortage, he said he doubted the government's target to build 300,000 homes a year would be met – a concern already shared by other housing experts and by a House of Lords committee recently – although he believed it could be done "within the next two years".
He said: "We absolutely keep missing that target, and it's just not going to get any easier. I think when you start to factor in the supply chain issues and the labour shortages that we've now got, EPC regulations are going to defer trade's people's attentions away from new builds on to trying to bring existing stock up to scratch. I would like to say that it's going to be within the next two years.