How an adviser came up with the idea of creating specialist advice for people in the entertainment industry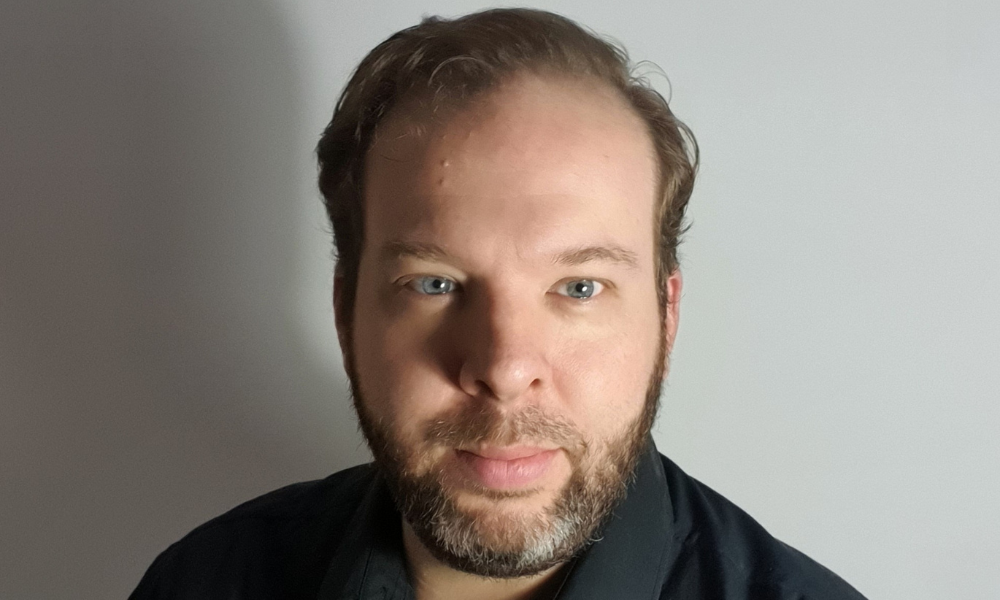 2020, the height of the COVID-19 pandemic lockdowns, was a challenging year for many, including those working in the entertainment industry. The performing arts community was devastated and brought to its knees. Work was non-existent and even the big names took a hit. Theatre, live music, and public dance halls were all shut down, and the jobs of so many people were put on hold.
Coincidentally, it was around this time that financial adviser Austyn Johnson (pictured) launched Mortgages For Actors, an industry-specific and dedicated service helping people in the entertainment industry get their mortgages and protect their families.
"Some would say that this is the wrong time to launch a brand that targets helping these clients," Johnson recalled. "But we decided that it was exactly the right time to launch a dedicated brand to help these struggling people out."
Johnson opened his specialist branch in the summer of 2020; and using social media, he marketed the brand to as many people as he could. The return was brilliant.
"We had floods of enquiries coming in, a lot of which we have placed, and some, we have helped plan for the future," he said. "We assisted so many people during the first two years and gained a brilliant reputation within this community.
"Due to us having the mother company of H D Consultants, we can help literally anyone who comes to us. Families of Mortgages For Actors clients could be looked after, friends not in the industry too. We quickly became the choice to go to."
But why choose them rather than a standard broker? Johnson told Mortgage Introducer that being a specialist branch means that they understand the industry their clients are working in.
"We understand the income, and we know not only the lenders who can consider this, but also exactly how to present it to them," he pointed out. "Using our longstanding quality reputation in the industry, we have access to a lot of the decision makers at lenders who can look further into things. We also can have the cases more or less pre-approved before we even apply. This means almost no declines and lots of happy clients.
"Our head office and origin, H D Consultants, is a self-employed and contractor specialist, and this is where Mortgages For Actors stands out. Not only are we taking on some of the hardest clients to place, but also carrying out assessments on self-employed people, who lenders already struggle with."
So how did Johnson come up with the idea of creating a brand dedicated to providing mortgage advice to people in the entertainment industry? It all started with an encounter with one borrower that he met at a pub in London and talked to about their BTL portfolio.
"At the time, I thought I recognised them, but put it down to being in a very people heavy job," he related. "After a while though, I found out that he was an actor and had starred in a few roles alongside some Hollywood stars. As always, I treated him just the same as I would have treated anyone else. Find a baseline and then build up a good case based on them and their circumstances."
Long story short, Johnson did well to impress the actor, who was extremely pleased to refer him to friends who were also in the entertainment industry.
"I helped them, and they then referred me to two of their friends too, also in the same line of work, who I also assisted," he remembered. "The web grew and before long, 50% of my client base were actors, dancers, lighting experts, producers, musicians, and so many more.
"What is it that makes these people refer regularly? Their income is very difficult to place, they have very complex cases, and most of them have had very bad run-ins with bad or lazy advisers. Once they found someone who was willing to spend the time getting to know them, their work, and their income, they found out that they could trust me and my processes."
Johnson said the year-on-year success of Mortgages For Actors reflects how much time and effort they put in to make everything right for their customers.
"We spend as much time as possible getting to know the clients, their situation, and family," he shared. "Customer service is paramount and being the boutique branch that it is, we will always hold this at the top of the agenda.
"We have become the financial source of info for our clients, and where we can, we refer for their other needs too. We only use trusted referral partners and review these regularly. Long-term relationships are where it is.
"It's where we will stay and hopefully, as lenders get better at self-employed underwriting, and confidence grows in the industry too, Mortgages For Actors will grow exponentially."
Read more about how Austyn Johnson, a former aerospace engineer, changed his career path and started to work in the mortgage advice business in this Mortgage Introducer feature.