Brokers discuss how to build trust with their clients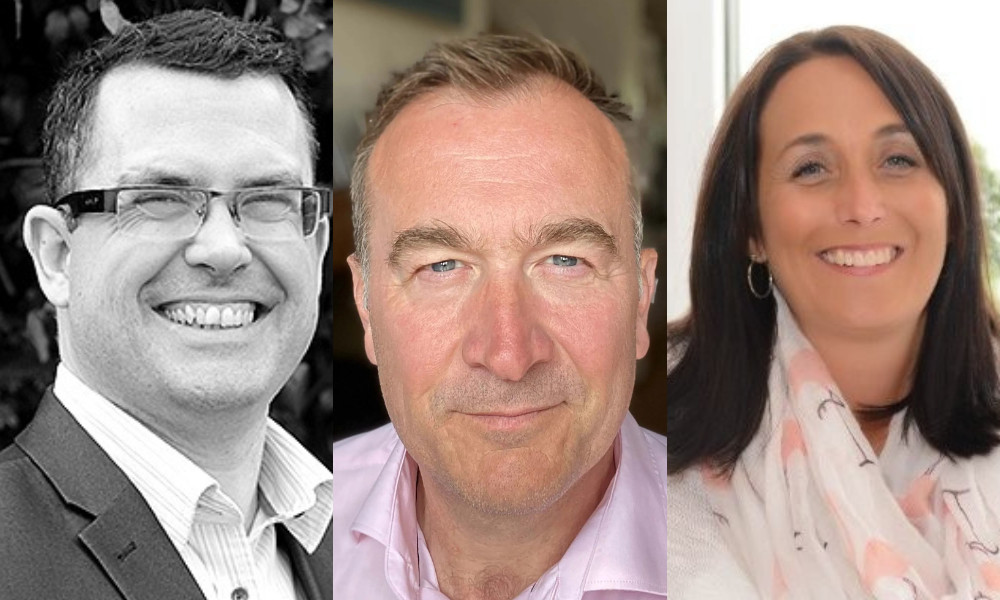 Two-fifths of customers are uncomfortable discussing finances with lenders or landlords, according to charity StepChange.
So, how do brokers build relationships and trust with their clients? Mortgage Introducer reached out to a number of advisers to find out.
How to build trust with mortgage customers
Scott Taylor-Barr (pictured left), financial adviser at Barnsdale Financial Management, said the key element to building trust with clients as a broker is to demonstrate that you are on their side and that your entire role is focused on them and their needs, "if the customer is James Bond then their broker is Q."
When customers interact with banks and landlords directly there is always the nagging doubt, he said, that they are being told or offered whatever is in the bank's or landlord's best interest, not their own, with scandals such as PPI backing up that doubt.
"So, many customers find it very reassuring to have an expert in their corner, looking after their best interests and guiding them through, with a selection of gadgets and technology, of course," Taylor-Barr said.
Peter Stamford, director and mortgage expert at Moor Mortgages, believes that building a strong relationship with clients goes beyond just crunching numbers. He added that it is about creating a sense of empowerment rather than burdening them with financial jargon and demands.
Transparency is the cornerstone of trust, but Stamford said it is equally important to treat everyone as individuals first and customers second.
"The advice I offer is the same advice I would give to the people I love, no exceptions; with 'post-truth' social media blurring the lines between fact and fiction, and when well-meaning family members can accidentally mislead, genuine, straightforward guidance is invaluable," he said.
Trust is not built overnight, Stamford said, it is earned through consistent, honest, and effective communication
How important is time when building trust with mortgage clients?
Simon Bridgland (pictured centre), broker and director at Release Freedom, said that trust has to be earned over time, so if a broker simply tries to sell a product then that trust is shattered.
"Often a good conversation with a potential client will simply be to explain things and answer questions; the key point is to do this in the clients' own language," he said.
Trying to impress a client with confusing explanations about the mechanics of a product at the get-go, Bridgland said, can often put people off.
"Who wants to feel daft or intimidated because they do not fully understand the topic they want to learn about or may urgently need?" he asked rhetorically.
Michelle Lawson (pictured right), director at Lawson Financial, believes that people have been bred to be careful about sharing information.
"That said, in my past experiences, most people that do not feel comfortable have had something they were embarrassed about, or thought I would not find out or did not want me to find out," she said.
Once they have opened up and a solution is found, Lawson said, the relationship and trust can truly blossom.
Moreover, Lawson agreed with Bridgland that trust is built over time, and added that simplicity and good results are essential to the foundation of the relationship.
How do you build trust and develop relationships with clients in the mortgage space? Let us know in the comment section below.