From insurance to mortgages via debts and an unwanted habit - the extraordinary story of a Skegness-based broker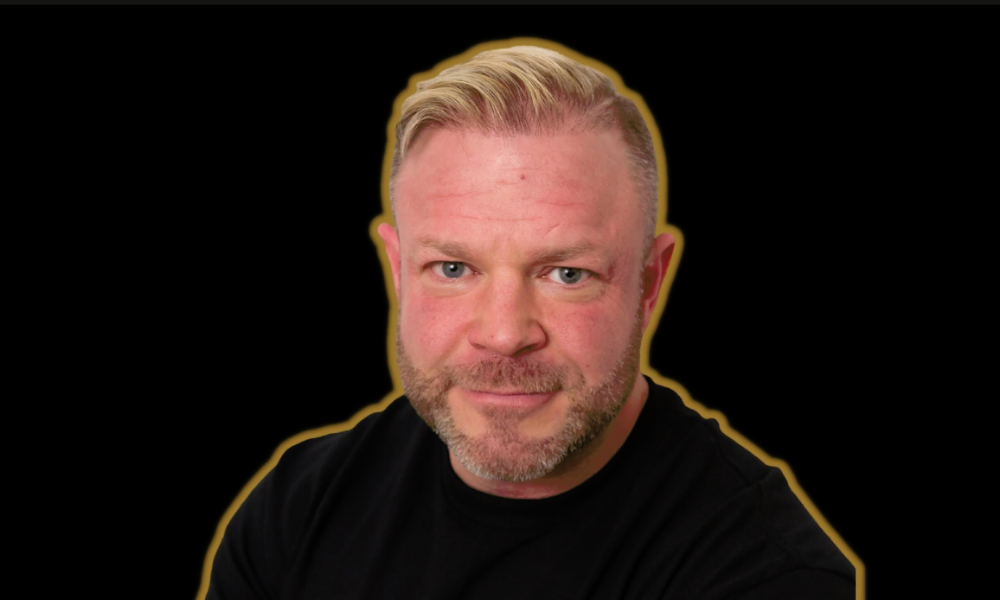 The defining moment in Richard Crow's career, if not his life, probably came when he decided to call the person he thought was the boss of a mortgage company to make a type of sales pitch.
Instead of adding his CV to the tedious conveyor-belt of job applications, he chose a more direct route to make an impact as the chosen candidate.
"I was well aware that on paper I was an absolute no brainer to say 'no' to," he recalled. "I didn't just want to be judged on that alone, and in return for that I told her I would get in my car, spend my money on fuel, and drive for eight hours to meet her personally."
The gamble paid off. She was so impressed that she offered him the job on the spot, happy to forego work references, although these eventually came back "absolutely spot on".
Prior to that moment, it should be noted that Crow (pictured) had spent the good part of a decade trying to repay a £53,000 debt while struggling to beat a cocaine addiction, hence the 'no brainer' comment.
In an added twist, it turned out that the person who ultimately hired him was actually the company owner's wife, Amanda Wilson, from the Right Mortgage Network.
Up to that point, Crow's career had been rather patchy. Although firmly established in the insurance space he grew tired of his job. He left and subsequently tried his hand at running a gym, while simultaneously trying to kick his cocaine habit, blissfully unaware that gym culture and performance enhancing drugs are often mentioned in the same sentence.
"I thought I'd leave the insurance industry because I wanted to open my own gym and escape drugs, but I can assure you that owning a gym does not help you to escape drugs," he commented wryly.
Determined to straighten his life out, Crow went into a debt management programme but refused to declare bankruptcy, aware that it would have left a permanent stain on his financial records.
"I didn't want to burn my bridges with the industry. I knew that if I'd gone bankrupt, then I'd never be able to go back," he said.
Slowly but surely, he paid back all his debts, an achievement he sums up in brutally comic fashion: "It kind of transpired that even though I was sh*t with money, I was really good at paying debts."
It was the first step towards his rehabilitation and, ultimately, his transformation into a broker and owner of a mortgage advice firm, RC Financial.
And for those who question his move into lending, believing insurance and mortgages are too closely related, his response is devastating in its logic:
"I figured that if I went into mortgages, I'd still be the insurance man, but instead of having to sell it, people would ask me for it."
Crow's disarming, down-to-earth honesty - casual attire included - may bemuse the bowler hat-and-tie brigade, but his demeanour has gone down well with clients. It's certainly part of a broader trend in the sector.
Now a fully qualified independent financial advisor, he proved his worth by recently winning a customer service award.
"Where I aim to be different to everybody else, is that my goal isn't to get you in the house as such, because that's just a by-product of the process," he said. "The difference with me is you will never forget how I made you feel along the way."
Given the torturous experiences he went through, Crow is perhaps best placed to help those borrowers – and brokers – who are experiencing the cost-of-living crisis first hand, which is why he is keen to impart his knowledge by offering his services as a financial coach.
"It fulfils me the most - and that's not to say that the mortgage business doesn't because I feel as a mortgage broker that we're really privileged," he said. "People choose us based on other people's experiences, and that's quite cool."
If the latest data is anything to go by, he may well be equally busy in both jobs next year. According to research from Which? magazine, 1.9 million households missed or defaulted on at least one mortgage, rent, loan, credit card or bill payment in the last month.
"Next year is going to be hard work. Brokers are going to earn their money and I also believe that clients will need brokers more than they ever have," he said.
In his estimation, the worsening economic crisis has also highlighted one of the ironies surrounding the financial sector.
"Who has financial advisers?" he asked. "People with loads of money. But who needs financial advice? People who are struggling. It's quite an anomaly within the industry that the main group of people that get advice are the ones that probably need it less."