Jonathan Barrett explained that Comentis helps to provide a platform for brokers to use which can assist them in identifying whether a client is vulnerable or has a deteriorating mental capacity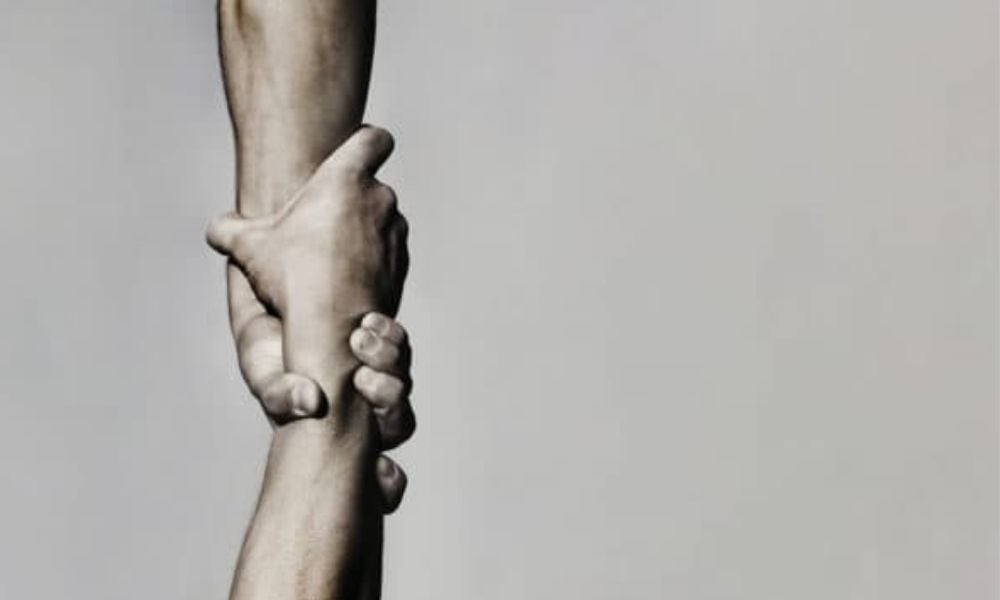 Vulnerable customers are commonplace within the later life space and more needs to be done to support them, according to Jonathan Barrett, co-founder of Comentis.
Barrett explained that Comentis helps to provide a platform for brokers to use which can assist them in identifying whether a client is vulnerable or has a deteriorating mental capacity.
The Financial Conduct Authority has instructed brokers that they must assess whether their clients have any mental health issues.
However, Barrett believes that the regulator is asking for too much as brokers are untrained when it comes to assessing mental health issues, and the ramifications of getting it wrong are massive.
In order to combat this, Barrett says: "We at Comentis have developed an app which can help brokers in identifying their clients.
"It also provides a security blanket should any relatives believe a decision should not have been made."
The later life market is designed for older individuals, which means the chance of cognitive deterioration is higher than other markets.
This means brokers are also required to assess whether an individual's cognitive ability has begun to deteriorate to the point where they can no longer make long term and life impacting decisions.
"Our app will be able to analyse data on this which means brokers will no longer have to assess cognitive deterioration," added Barrett.
Overall, Barrett believes that the market needs to be doing more to assess this sort of data as it has such an impact on customers.
According to Barrett, Comentis has partnered with Simplybiz Mortgages with the intention of connecting the dots between brokers and lenders with regards to the assessment of customers.
Looking to training, while Barrett says it is important for all brokers to be of a certain standard, he said that it is not the most important part of their toolkit.
"Technology and support from lenders ranks above training; this is because the technology will enable them to take a back seat when it comes to the assessment," added Barrett.
This in turn makes the training less important and puts further emphasis on the technology and support from lenders.
Barrett went on to explain that if 10 trained brokers were all asked a series of questions regarding the assessment of the same customer, he believes they would likely all give different answers.
This is because this type of assessment is largely subjective, which makes it difficult to provide clear cut answers. That's why Barrett believes that technology and support are more important than specific training for brokers on identifying whether a client is vulnerable or lacks mental capacity.
"I believe that lenders need to create a framework in the industry for brokers in order to help them support their customers," said Barrett.
He added: "Borrower outcomes should always be prioritised above everything else, and I am calling on the industry to do more to make this happen."
Sourcing and fact finds are two important aspects in the process for a later life lending application, and Barrett believes the analysis of a customer's mental state can be worked into these steps. Working with Air Sourcing and Advice Wise, Barrett believes connecting the dots is becoming closer to a reality. Just Mortgages and Legal & General, he said, are also looking into how they can help in making the process smoother.
Looking ahead, he expects increased regulation to come into place.
With the pandemic causing cash problems for many, especially younger people across the country, Barrett said it is likely older generations will turn to equity release in order to help their younger relatives.
As a result of this, Barrett believes there will be increased demand for the later life lending market over the course of 2022 and beyond. Increased demand means more attention and more attention means increased regulation.
Barrett said: "All in all, lenders need to do more for brokers in assisting them dealing with and helping their customers.
"This in turn creates better outcomes for customers and improves the overall market.
"Every individual is different and there are no clearcut answers when assessing cognitive ability and vulnerability, which is why technology and support from lenders is so important for the industry."