This broker thinks some do – which is why she's named her company accordingly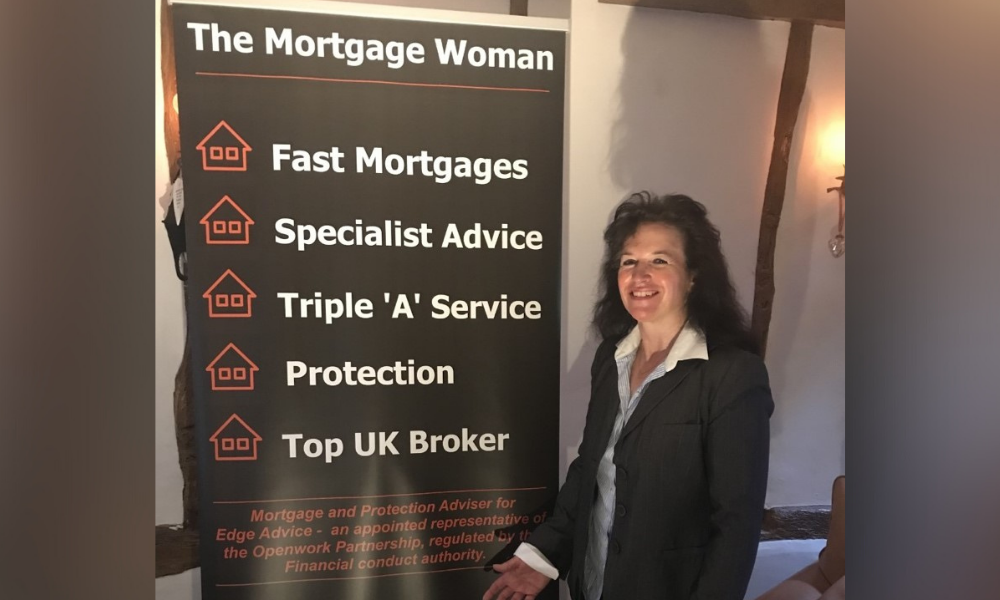 When choosing a name for your business, it's easy to spend hours making sure that you have the perfect idea to represent you and your new business. Should it alliterate? Mention your area? Maybe be a clever misspelling? (OK, that's probably just hair salons).
Just make a quick Google search and you will see just how much information is out there – all helpful no doubt, but also with added pressure showing just how that name could impact the success of your company.
Bearing all that in mind, there is also an argument that simpler can be better – which you could argue is the route Sarah Carter (pictured) has taken.
Carter started her career in finance three decades ago, initially in private wealth – but now? Now she's The Mortgage Woman. Which obviously, as a female broker, she is.
In all honesty, it may be that Carter was given her business name – mortgage advice and protection was always her favourite field. "For years … I was just known as the mortgage woman," she told Mortgage Introducer. "That seemed to naturally then lead on to me then really using that as my brand. My actual brand is me."
And that obvious choice for Carter has clearly paid off.
"Absolutely, I do think that that helps an awful lot and makes people feel far more comfortable," she explained. The name also seems to have wide appeal as her client base is a broad cross-section of the sexes. "Basically, I do find it does attract certainly a female clientele but also a robust male clientele as well," she confirmed.
She believes that the business name instils a sense of trust, for women in particular, even before they pick up the phone. "I had a lady ring me the other day," she explained "who said 'my mum saw your brand and she said I should have a word with you because you're a lady'."
This simple interaction turned into business and Carter is currently arranging a mortgage for the client.
Carter's empathy for her clients came through in the conversation - she is passionate about her job and puts herself in her clients' shoes when organizing a mortgage for them. "I get such a buzz from helping people," she said.
With a wide range of clients from across the country, Carter's Amersham base gives her quick access to the London market – and she's busy. The bulk of business right now is remortgages for new clients hoping to save money. "It's now more important than ever for you to help people to restructure their finances," she explained. "We're going through, shall we say, the cost-of-living crisis." She is finding that even with penalty fees on early mortgage repayments, clients are sometimes better off remortgaging now rather than waiting for the base rate to increase even more.
"For example, I had a couple where the fixed rate wasn't due up until, I think, next May/June time, so they still had a fairly small early redemption penalty on the existing mortgage," she explained. "But they felt …it was far more beneficial, and they wanted the peace of mind [by getting a new fixed rate now]."
This trend may have already started for Carter, but she predicts it will continue to accelerate over the next year as people's comfortable fixed rates start to come to an end and they find themselves with much higher repayments than they anticipated.