Jump to winners | Jump to methodology
Quality service in a changing market
The mortgage industry is undergoing a period of uncertainty. However, Mortgage Introducer's 5-Star Lenders have adapted and tailored their services to achieve results despite the difficult line they are having to tread.
Robert Sinclair, chief executive of the Association of Mortgage Intermediaries (AMI), says, "I think over the last few years the market has become more and more dominated by mortgage brokers, as opposed to lenders doing things direct."
"Lenders who are really focused on delivering good service to brokers are the ones that are winning in the long term"




Robert Sinclair, AMI
And he explains what has driven this movement. "Because consumers have voted with their feet and many lenders or some lenders are intermediaries only, and others have found that actually it's more cost efficient for them to operate through brokers rather than doing it direct. So, what I think we're seeing is the lenders who are really focused on delivering good service to brokers are the ones that are winning out in the long term."
According to the Financial Conduct Authority's published data, the outstanding value of all residential mortgage loans was £1,648bn at the end of Q2 2022, 3.8% higher than a year earlier. Research from the Bank of England (BoE) shows that the value of new mortgage commitments (lending agreed to be advanced in the coming months) in Q1 2022 was 6.7% greater than the previous quarter and 6.6% greater than a year earlier, at £82.5bn.
It is clear that responsive and communicative lenders have established the upper hand in today's climate.
"A good lender is one who will see out all the offers that are currently on the table, and also one that gives reasonable time for brokers to complete inflight transactions. They give a reasonable amount of time for the customer to get their information together and for the broker to complete the application," Sinclair adds.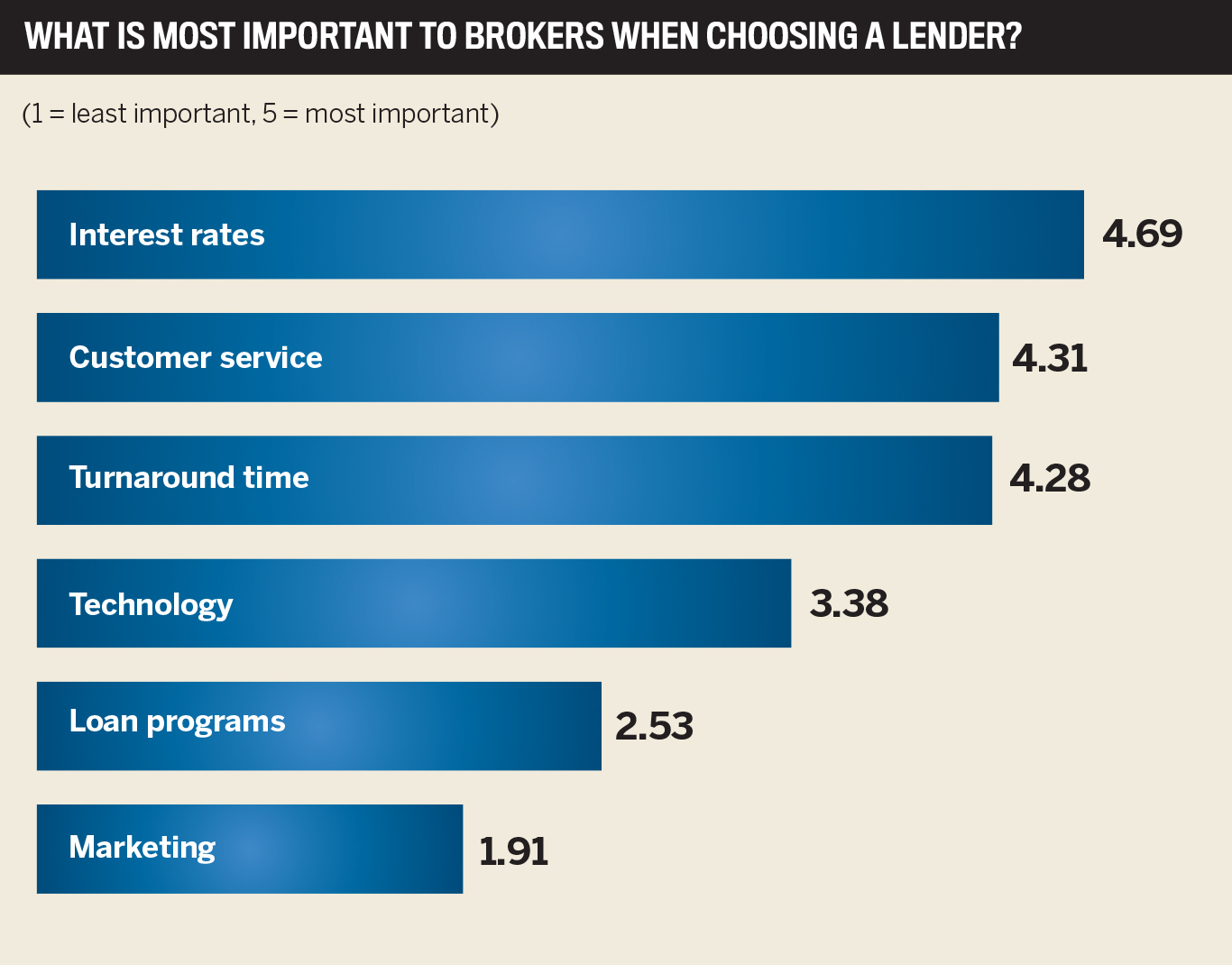 What makes a lender stand out?
A key aspect of what has enabled lenders, like Mortgage Introducer's 5-Star winners, to gain recognition is understanding who they are trying to serve.
"There are a large number of lenders in the UK, some of whom specifically aim to serve a particular market niche," says Kate Davies, executive director of The Intermediary Mortgage Lenders Association (IMLA). "Good lenders are clear about who can and can't serve. There's no point trying to pose as being all things to all consumers."
One 5-Star winner that serves a niche is Paragon Banking Group, a lender that's proud to have specialist teams.
"Utilising the expertise of our staff, such as our underwriters and in-house surveyors, means we can lend on some of the most complex cases," says Richard Rowntree, managing director for mortgages.
In terms of an offering, Rowntree explains that Paragon was the first specialist lender to provide customers with the opportunity to secure a new deal six months ahead of their current mortgage reaching maturity.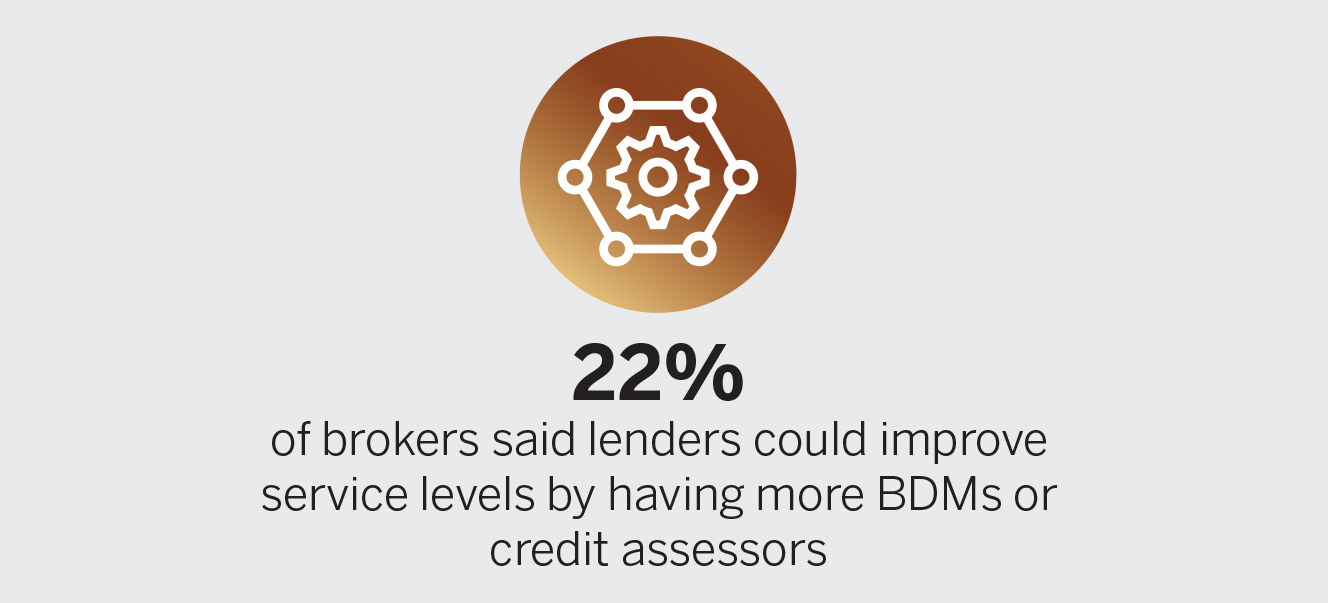 Analysis by Accord Mortgages reveals that almost £100bn worth of mortgages are set to mature before the end of 2022. Rowntree believes this change has given customers some certainty, which has been well received, and that part of Paragon's recognition is due to its diligence and prudence.
"I think our transparency is also a positive characteristic," he adds. "Lenders should be open and communicate effectively with brokers and their clients because both have time and money invested in the business."
According to Sinclair, the key to standing out as a lender rests in consistency of offering, being in the market all the time, and being clear to brokers about how long it will take them to process cases.
"[T]he lenders that stand out are those who are managing their pipeline well and have got the administration sorted out," Sinclair says. "It is also important that lenders manage to maintain great service standards, especially at a time when others [do] not."
Looking at the situation from a borrower's perspective, Davies says what matters is lenders' willingness to go the extra mile to be helpful, accommodating and understanding when a customer's circumstances change or extra support is needed.
"Being able to treat customers as individuals and make them feel valued will always be appreciated," she says. "Some customers will be entirely driven by price, while others will be content knowing they have got a fair deal and can rely on good service."
"Good lenders are clear about who they can and can't serve. There's no point trying to pose as being all things to all consumers"




Kate Davies, IMLA
Dominant trends
Part of offering outstanding service requires lenders to constantly adapt and evolve their offerings in line with market conditions.
Rowntree outlines that the consecutive and anticipated further base rate rises by the BoE in 2022 and into 2023 means that some customers are seeking the certainty of fixed-rate products.
In October 2022, the interest rate on a typical five-year fixed-rate mortgage rose above 6% for the first time in 12 years. Meanwhile, research from BuiltPlace, a housing market website, shows rates of 6% mean that repayments on an average new mortgage will account for more than a quarter of household income, the highest burden on households since the early 1990s.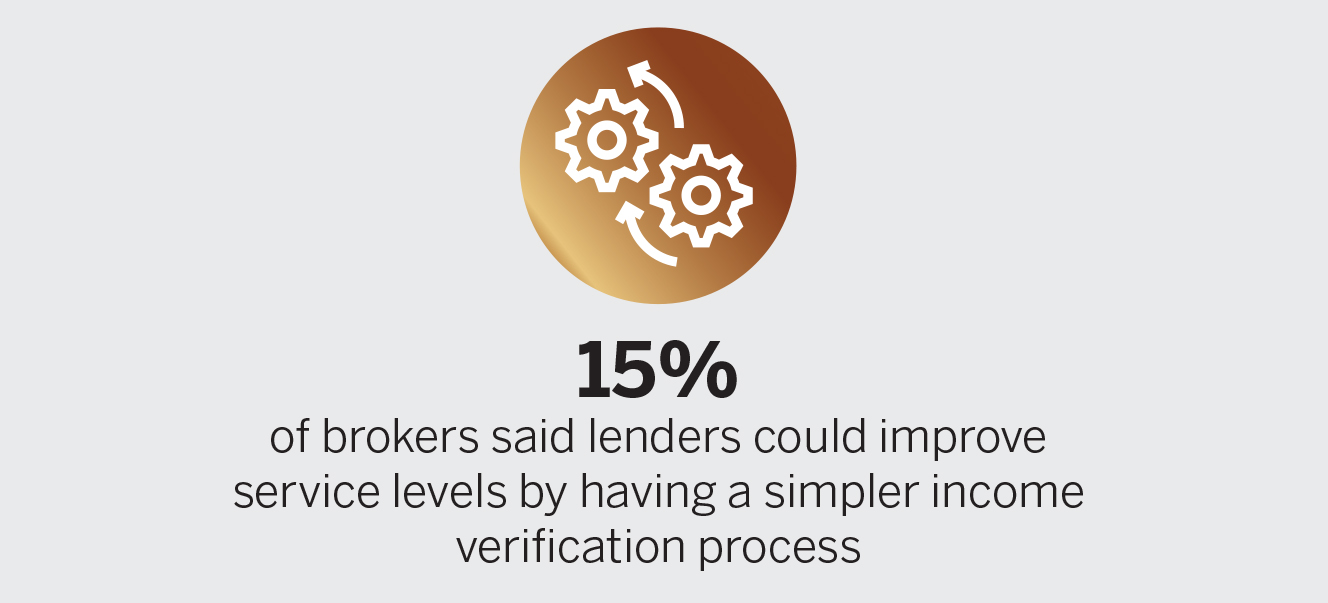 "Increases in the cost of funding mean that lenders have had to increase the rates they charge borrowers, so some customers will opt for cheaper variable rate products while they see how the market develops over the coming months," Rowntree explains.
A sizeable consideration for lenders, given market conditions, is to still offer products which are accessible to a wide range of customers.
According to research by Mortgage Introducer, industry recruitment consultants have said that the most outstanding lenders in the market are those that seek to help consumers who may be struggling.
However, Davies warned that lenders must be careful when trying to achieve this. "Lenders should proceed with caution, they need to ensure there are still offers available for homebuyers and those seeking to refinance existing loans, but keep business streams manageable in order to control flows of funds and maintain service levels to customers," she says.
"We live in an age where technological changes are making our lives easier, so as lenders we should look at how we can do this for our staff, customers and industry partners"




Richard Rowntree, Paragon Banking Group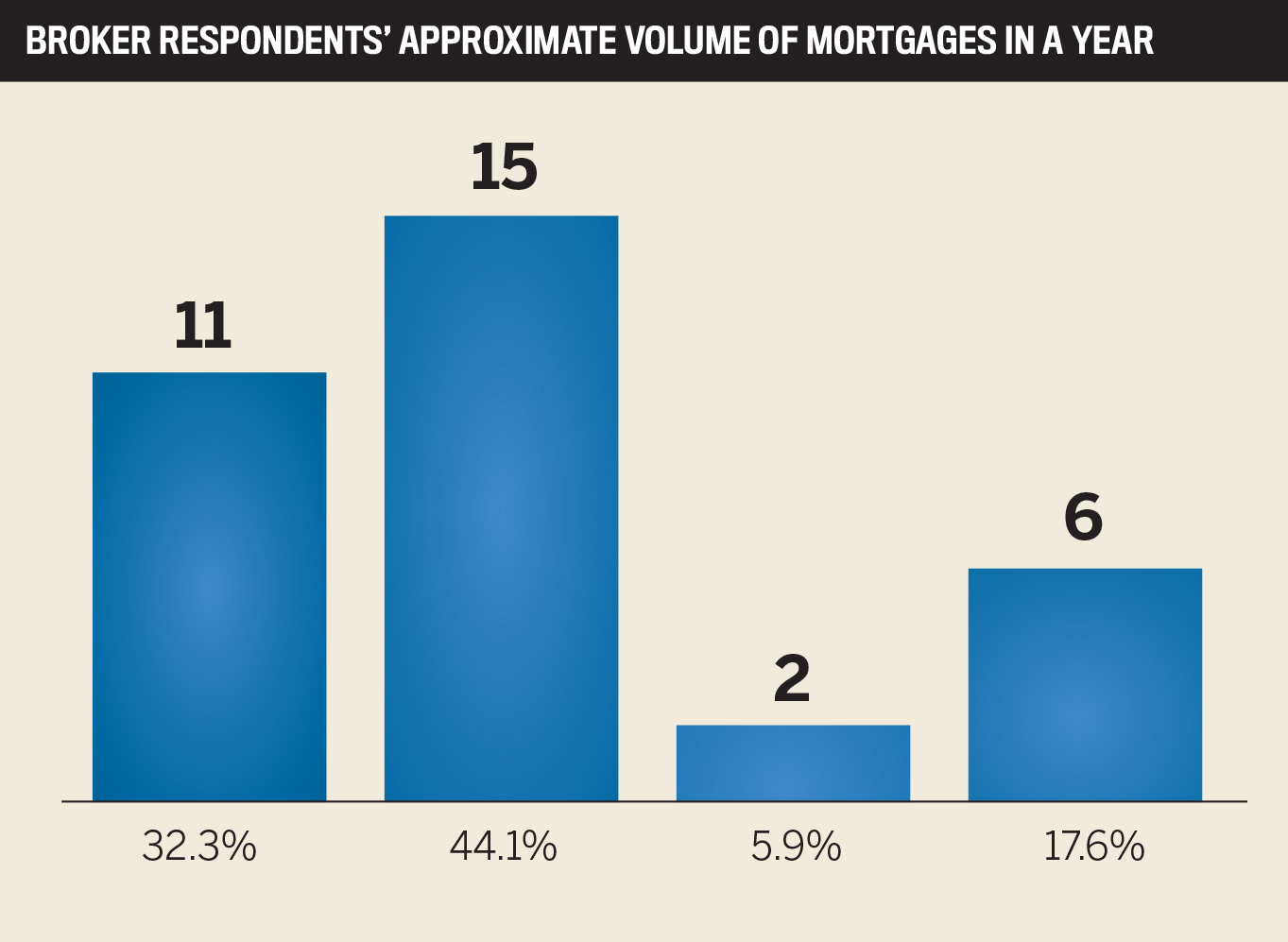 Responsive and attentive
As market conditions continue to heat up, the speed at which a lender can progress with a customer's application is becoming increasingly important.
"I think that lenders are being particularly responsive at the moment. Today's rapidly changing market means we have to be," Rowntree states. "That said, we can always do better, and responding to change provides that opportunity."
Sinclair reiterates Rowntree's point and highlights that lenders are being responsive to market conditions at present.
"I think with over 100 lenders in the UK, competition amongst them is intense for business," he says.
As such, Sinclair explains that keeping up to date on changes to rules and regulations, as well as keeping an eye on market conditions, is essential to their success.
Davies agrees that being responsive as a lender is key, but says this can be challenging given difficult market conditions. However, she outlines that being the fastest to meet changing rules and regulations from the perspective of a lender can put them above the competition when vying for customers.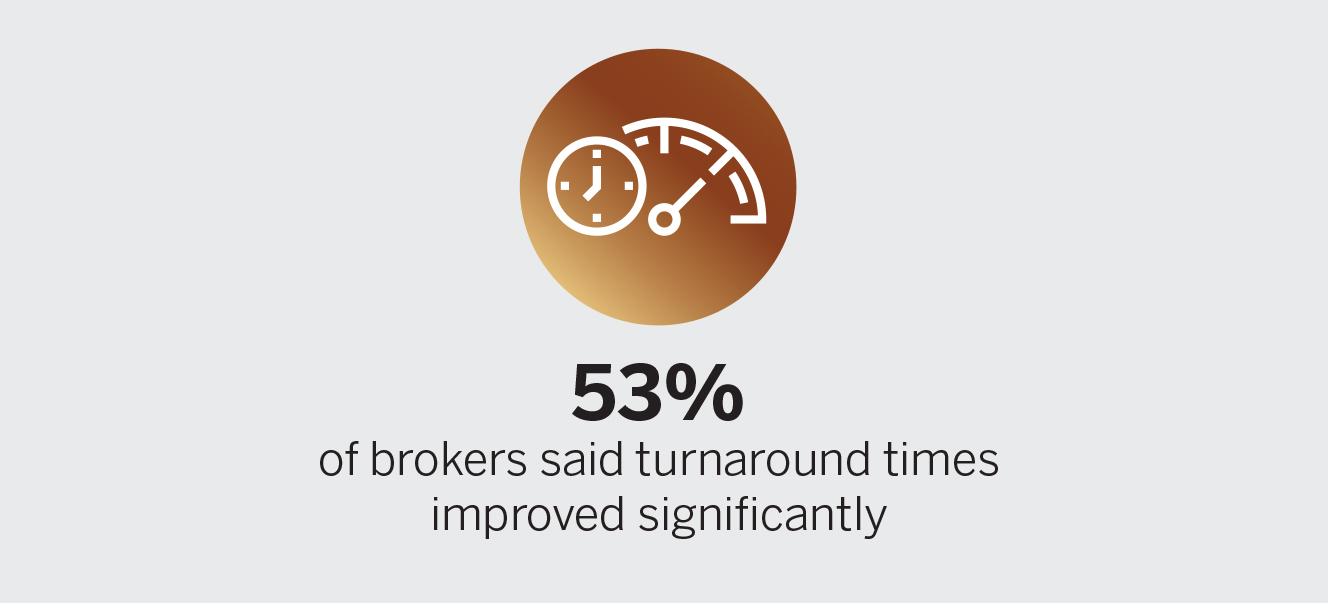 Changing ways of working
Looking at how UK lenders have changed their ways of working since 2021, Davies says that the pandemic shifted much of how lenders operated but notes that a return to 'normal' has begun taking place. She explains that many branches were closed during lockdown, and while a large number have reopened, some customers have appreciated the shift to online operations.
Davies adds that many lenders have become used to offering mortgage interviews online and are continuing that option as some consumers find it more convenient. As such, she says that lenders have learned to be more flexible and to use technology in an intelligent way to save time.
"I think there is also an enhanced sense of appreciation between lenders and intermediaries for how each deals with sudden and unexpected pressures on delivery," she adds. "Government interventions such as the payment deferral scheme and stamp duty holiday caused huge spikes in mortgage activity, not to mention the recent scramble for low fixed rates."
Sinclair concurs with Davies that lenders have been gradually introducing new technological systems, which make the electronic submission of applications easier, among other improvements.
Sinclair believes that lenders are trying to be more flexible given the significant house price inflation in the UK. He also says that lenders have been attempting to work out different ways to assist customers in gathering deposits. This situation has resulted in greater acceptance of products which can be supported with parental funding as part of this process.
However, he points out that the main difference is lenders have been trying to ensure that they are stressing the affordability at a reasonable level to guarantee that even if interest rates do go up, people can afford to stay in their house.
Rowntree believes that over the past 12 months, lenders have had to become far more attentive to market changes in order to maintain service levels.
"Business levels have remained strong, and lenders can find themselves facing an influx of business if they find their product hits best buy," he says. "This can impact on service levels, so the market has become more tactical over the past year."
Accord Mortgages
Coventry Mortgages
Halifax
HSBC
Nationwide
NatWest
Paragon Bank
Santander