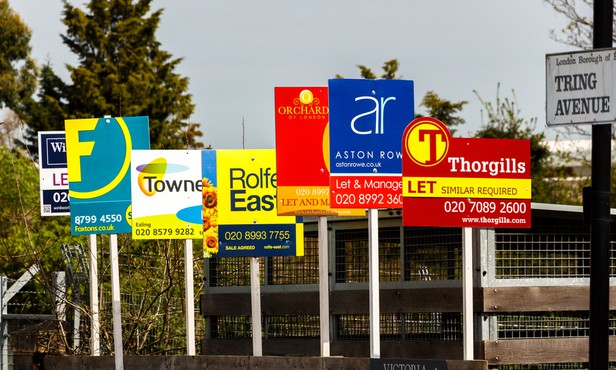 Ying Tan is founder and chief executive of Dynamo
Last month I stated that I hoped the government will not target landlords further – in terms of additional regulatory reforms or tax changes – and with a Budget imminent my fingers are staying firmly crossed in this regard.
So, let's hope that the government realises and acknowledges the importance of the private rented sector for the people of the UK. And that any Budget announcement provides further stimulus for all aspects of the housing market rather than producing any potential stumbling blocks or barriers for homeowners, landlords and tenants.
When assessing the private rented sector, it's clear that tenant demand for residential property will continue to increase.
Paragon's Trends research found that 37% of landlords expect tenant demand to grow during 2020, compared to 7.3% predicting a fall.
Over a quarter (27%) of landlords were said to have experienced an increase in tenant demand during the final quarter of 2019.
These figures follow the government's recent English Housing Survey which found that the number of households in the private rented sector has remained unchanged at 4.6 million, the equivalent of 19% of all housing tenures.
However, the length of time households are staying in private rented property is increasing, from an average of 4.1 years to 4.4 years.
The report also found that over the past decade, the proportion of 55–64-year olds in private rented accommodation increased from 7% to 10%.
With increasing numbers of tenants staying in properties for longer, landlords need to ensure that they are meeting these shifting tenant demands and ensuring that they have a choice of well-maintained, good quality accommodation across the UK.
Regional rental yields
Regional demographics will also play a major role in landlords' portfolio strategies, yields and rental demand, as revealed in Fleet Mortgages' first Quarterly BTL Index – which features a rental barometer analysing rental yields across all regions of England and Wales.
Overall, the index showed rental growth of 6.1% across England & Wales, up 0.7% on the 5.4% growth achieved in the last quarter of 2018. The north of England posted the top regional rental yield figure for the quarter, up 2.6% year-on-year to 9.1%. Fleet's figures for 2019 as a whole showed that rental yields for northern properties reached 7.6%.
The North West was the only region which showed a slight drop in rental yield over the period, down to 7.4% from 7.5%. Yield figures for the South West remained unchanged.
Greater London posted the lowest rental yield figure of 5.1%, however this still represented an increase of 0.3% when compared to Q4 2018 figures. This comes as ONS data recently revealed London had the second lowest rental price inflation in England, at 1%, which put it only ahead of the North East.
It's a positive for landlords to see rental growth throughout England & Wales in Q4 2019, with only two regions showing either a very small drop or no change at all.
This data represents a growing trend for professional landlords to purchase further afield – in those very regions showing greater rental yield increases – meaning certain regions will continue to outperform others.
Professional landlords
Everyone operating in and around the private rented sector realises how much the BTL marketplace has changed in recent years and how important it is for professional landlords to carefully manage portfolios, especially in terms of maximising yields and minimising costs.
With this in mind, it's little wonder that whilst the overall number of landlords has fallen, those who have made the necessary portfolio adjustments are the ones who are making the most of current BTL conditions, adding to their portfolios and remaining profitable.
Research from Hamptons International estimates that there were 222,570 fewer landlords in the private rental sector in 2019 than in 2017.
The number of landlords is said to have peaked at 2.88 million in 2017, but tax and regulatory changes have caused some landlords to sell up and leave the sector.
However, despite this decline, the average landlord now owns more properties. The average landlord in Great Britain owned 1.93 buy-to-let properties last year, the highest level since 2009 when the average landlord owned 2.02 properties.
Last year, 30% of landlords owned more than one buy-to-let property, the highest proportion on record.
This is up from 21% in 2016 when many of the tax and regulatory changes were announced and is double the proportion recorded a decade ago when 15% of landlords owned multiple buy-to-lets.
The average landlord based in the North East owned 2.05 properties last year, closely followed by landlords based in Yorkshire & Humber (2.03 properties per landlord) and London (2.01 properties per landlord).
These figures reinforce the rise of professional landlords who continue to reap the benefits from strong rental demand, increasing tenant competition, highly competitive mortgage rates and robust rental yields.
And long may this continue.