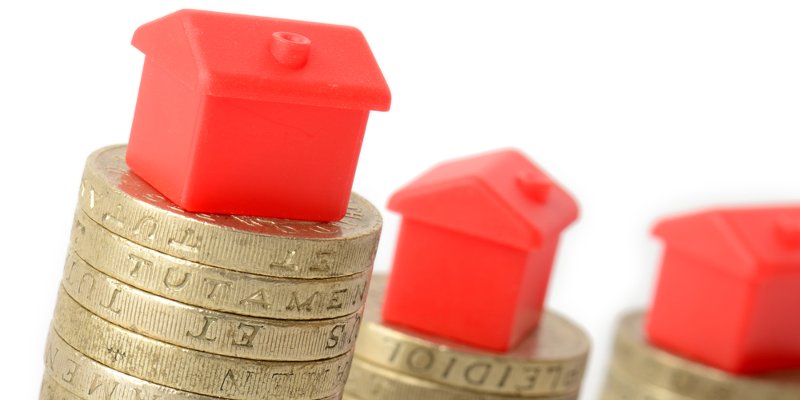 Stuart Miller is customer director at Newcastle Building Society
As a smaller lender than some, we have both advantages and disadvantages.
We don't have snazzy online algorithms that underwrite borrower applications in seconds.
But we do have people who will take the time, on the phone or in person, to understand a borrower's circumstances and what the broker believes makes them a good prospect.
We also don't have the biggest suite of products and criteria variations.
But we do have the ability to use our common sense, to flex criteria when we can see a responsible and valid reason for doing so.
We don't have the biggest team of BDMs touring the country, sitting in brokers' offices helping to explain the minutiae of our criteria.
But we do have a team of BDMs that punches well above their weight, not only on delivering brokers a clearer understanding of what sort of lending we'll consider but also considering the volume of lending that we do.
It might sound counterintuitive, but we believe that our size is a strength, especially in today's mortgage market.
The past year has been eventful for lenders – several have pulled out of new lending altogether – Tesco Bank, AA Mortgages, Sainsbury's Bank and Magellan to name four.
Each of them cited the increasing competitive pressure on pricing as their reason, something that all lenders in the market know about only too well.
While it benefits those borrowers who fall into the low loan-to-value bracket, with full-time employed incomes and clean credit, this competition on price has not fed through to the same extent when you go further up the LTV curve and bring in complicating factors such as historical credit blips or self-employment.
Yet, these 'complicating' factors are real life. People are rarely vanilla and it's wrong of lenders to discriminate against them because of it.
Yet, this is what's happening today: the move to trying to automate mortgage advice is not creating a market that works better and more efficiently for everyone.
It's speeding up the delivery of a mortgage approval for those borrowers who would have had little trouble securing an approval in the analogue days too.
While some lenders try to be all things to all people and others focus very specifically on one type of borrower, at Newcastle, we have chosen to specialise in helping the people we know from old.
Real people with real finances. That might mean they run their own business locally, it might mean they want to get on the housing ladder later in life having rented and saved for many years.
It could mean that they need a helping hand from the government's Help to Buy scheme, or that they're buying in a new development where homes are still being built.
It could mean they're a newly self-employed builder, electrician, or hairdresser who has just set up on their own.
That they've missed a credit card payment or forgotten to make a final bill for a cancelled mobile phone contract.
They may have some credit card debt or car finance they want to consolidate.
They may have children they want to support onto the property ladder, or parents who need a helping hand repaying an interest-only loan.
We want to support borrowers from all these walks of life because we take our role as a building society that contributes back to our members seriously.
Over the past year we have worked tirelessly to invest in and improve our service, and it's paying off.
We brought in John Truswell, an industry veteran, to head up our expanding team of BDMs.
We are humbled and immensely proud to have been awarded several industry plaudits in the past year, winning both best small lender at the L&G Mortgage Awards and the best regional building society in the What Mortgage awards for the third year running to name just two.
The brokers we work with make this possible. Our ability to help their clients out of seemingly tricky situations where other lenders fail to offer a solution is as much about the willingness of brokers to work with us to support their clients as it is about the flexibility and common sense displayed by our team of underwriters.
It's also thanks to brokers that we understand what customers want and need from us: it's not the cheapest rate available or the biggest wad of cashback or free legal fees.
It's that healthy dose of practicality when it comes to finding a loan that suits them and their financial circumstances.
So we'd like to thank every broker we have worked with over this past year. Here's to another just like it next year.