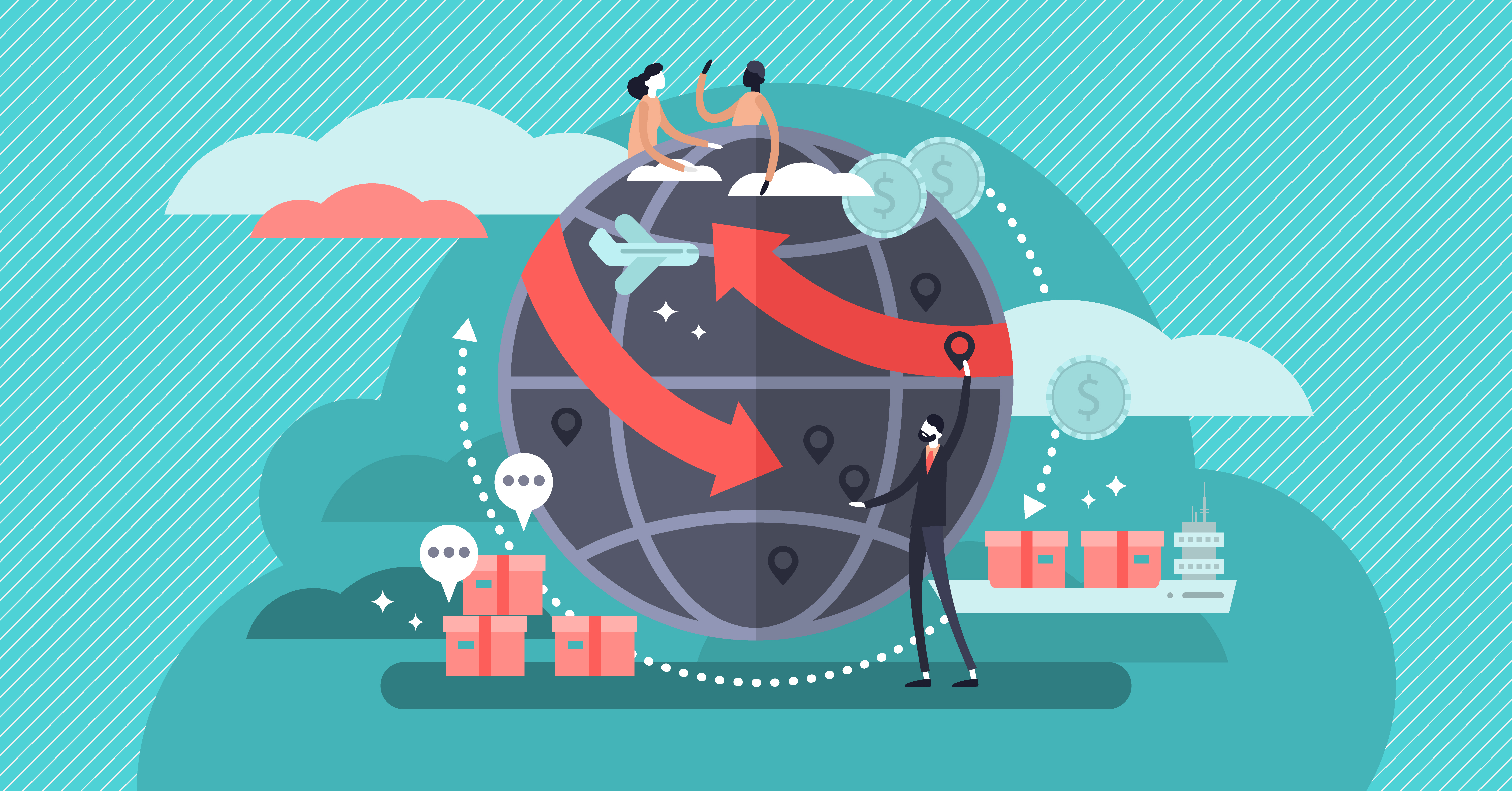 Stuart Miller is customer director at Newcastle Building Society
I recently read a blog by Capital Economics' group chief economist, Neil Shearing, arguing that globalisation has 'peaked'.
He argued that 'there is a significant and underappreciated risk that the world will start to de-globalise over the coming years' driven, he suggested, by a number of things.
Firstly, that technology has developed to the extent that large international supply chains make less sense than they once did.
Secondly, the global economy has evolved over decades and the pace of integrating developing countries into it, to maintain its growth trajectory, has slowed by virtue of it becoming more matured. And thirdly, because there is increasingly domestic political pressure to reduce international trade as part of a rise in protectionist economic policy in the, mainly, Western world – Trump and China being the most obvious example of this playing out at the moment.
You may wonder what this has to do with the UK mortgage market, which is nearly wholly domestically focussed, foreign investors into UK property notwithstanding.
There's a number of implications for our sector though. Much of the funding that backs specialist lending in the UK comes via UK-based arms of international banks and other financial institutions.
The physical supply of new properties into the UK relies on flexible labour, much of which currently comes from Europe and the future of which looks uncertain. Buy-to-let has lent itself to being attractive to investors based overseas, as has commercial property for that matter.
Immigration into the UK, however the further right may feel about it, has contributed to a sustained growth in demand for both residential and buy-to-let mortgages in Britain over the past 50 years.
Much of the growth of the lending against property market has been supported by money and demand that originated outside the UK. Yet, even if you don't buy Mr Shearing's argument that globalisation is faltering, it's undeniable that the UK is facing significant change to its trading relationships and position in the global economy as a result of Brexit, however that pans out in practice.
What that means and where the opportunities are for commercial businesses remains to be seen – it's perhaps the single most pressing question facing this country in decades.
However, at Newcastle Building Society, we have an advantage in navigating this maze. We are a mutual, meaning we know – regardless of Brexit – what our objective is and how to serve our members best.
At a time when international politics is so fraught with indecision, we can be wholly decisive. We operate nationally – our recent results show that our growth in both mortgage lending and retail savings deposits have not come just from the North East where our branches are mostly based. But we have a very strong sense of identity when it comes to the people we serve.
Our mission, particularly on the mortgage side of our business, is to bring the strength of that identity to customers across the country, with the help of our broker partners.
So who are the customers we are trying to serve? It's pretty simple: real people who need real world, practical financial solutions to everyday challenges they face.
The first-time buyers who need help navigating Help to Buy in order to get their first step onto the property ladder – particularly those whose incomes don't fall into the stereotypical annual salary sausage factory bracket.
We not only have specialists who deal with underwriting Help to Buy applications, they're also experienced when it comes to taking a view on affordability where one or other, or both, applicants have more complex incomes, or have lower incomes for example.
We're not just focussed on first-time buyers though – a part of the market that is critical, but can hold greater sway than others, simply because it's deemed a vote-winning group of people for politicians to focus policy giveaways on.
We are just as concerned about helping homemovers – because, as everyone in the mortgage industry knows only too well, without homeowners being able to step up the ladder, there's a bottleneck on supply available to those coming in at the bottom end.
Often this group is the most stretched when it comes to affordability, usually because they have young families and children cost money, but increasingly also we're seeing parents becoming a financial burden on this stretched middle as life expectancy rises and long-term care eats into housing equity for older borrowers.
Last-time buyers are also of critical importance, and we're always trying to come up with innovative ways to help support more flexible finance options to help them move.
Lending into retirement is one of those, but there's also a rise in demand for joint mortgage sole occupancy – funded by that squeezed middle – to fund downsizing for parents whose assessable income is insufficient to support a repayment mortgage.
How international politics and economics plays out matters to all of us. But in the meantime, how local, regional and domestic communities support each other on a daily basis matters too.