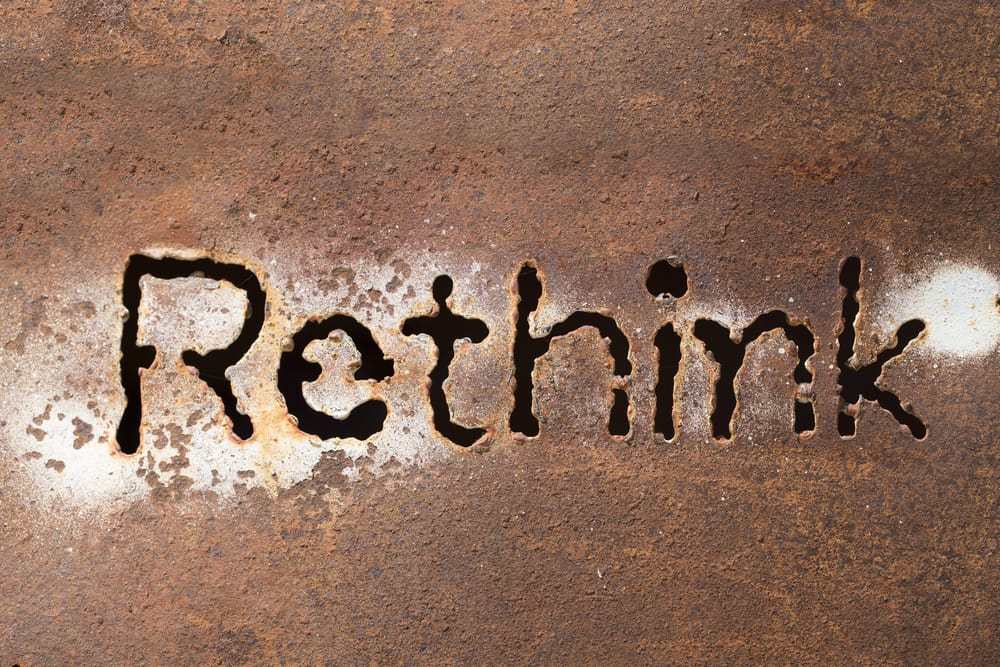 Steve Goodall is CEO of ULS Technology
You might think that lawyers voting for less law would be akin to turkeys voting for Christmas.
In many cases, you could well be right. But on the subject of remortgage and conveyancing, I'm inclined to think differently.
Innovation is not just about finding a better way of doing something, it's about questioning why we do it in the first place. And in the mortgage market, I sometimes wonder whether we sit back too often and accept the process for the way it is, by thinking that improving one element of the journey is sufficient.
When a remortgage can take three months to complete, knocking a borrower onto a standard variable rate and putting the responsibility for increased mortgage payments onto their shoulders, we need to be more ambitious. Yes, digitising various parts of the remortgage process is fundamental to improving the customer experience, but even with the best communication, digital title registration from the Land Registry and online ID checks, too often there are delays that cause real customer distress.
Often, these delays are caused by conveyancing. The technology may change but property law is not being reformed and so the opportunities to improve the process are limited by what is legally possible and by our appetites for risk.
Searches that take time to come back, the exchange of paper and lawyers' letters that take a week to turn around in either direction, post-valuation queries that arise from quirks in leases – all of these are valid legal points that can compound the wait.
At the very least, I think we need to consider the point at which conveyancing begins. Moving it further upstream would go some way to cutting down the time to deliver a remortgage transaction.
Some digital brokers are extending their scope to carry out more of the checks usually left to conveyancers, valuers or underwriters in a bid to speed up the process and give their customers more certainty over whether their mortgage application will complete. Other firms are crossing the divide from broker to lender and offering their own mortgage products.
With the right technology and access to decision processes, a 24-hour remortgage is entirely possible. We have already seen the conventional conveyancing process for remortgage can (and has) been dropped with product transfers.
DUE DILIGENCE
Lenders have long argued, understandably, that while the customer may be remortgaging with an underwrite from another regulated lender, the lender taking on that customer needs to satisfy its compliance department that sufficient due diligence has been done on both the borrower and the security.
If we accept that the re-engineering of home buying is upon us already, through initiatives led by the Land Registry or even our own portal, DigitalMove, we can see how digitising current processes is already underway.
When it comes to reshaping the process, where it can be done without compromising UK property law, we and others are now looking at re-ordering and using insurance-backed products to help reinvent entire pieces of the process.
This sort of change will require co-operation from all parties involved in the transaction, which means full exposure of changes to the process. In our view, brokers are ideally placed to facilitate the pre-completion relationship with the customer.
The broker is key in this arrangement as they are the principal guardian of the home-movers' interests. Brokers have long understood and articulated the need for speedy decisions is not so much about delivering speed for its own sake but as much to do with delivering decisions which result in quicker client certainty.
This is not just about conveyancing but many other parts of the pre-exchange validation of the sale. We have often heard the sentiment 'a quick 'no' decision is far more helpful than a 'yes' followed some weeks later by a 'no' decision.
The regulatory enthusiasm for execution-only solutions will also support these kind of 'customer-centric' improvements to the process. If these elements can be addressed without disproportionately affecting lending risk then the likelihood is that we will see more lenders embrace this kind of process.
As an industry, it's time we faced facts and began to consider alternative ways to innovate. Consumers, regulators, brokers and lenders alike are inching towards more significant process changes that will re-invent the processes we currently employ. We are doing so and plan to do more next year.
The first step is to open our minds to a new way of doing things – a way that moves things forward for everyone involved.