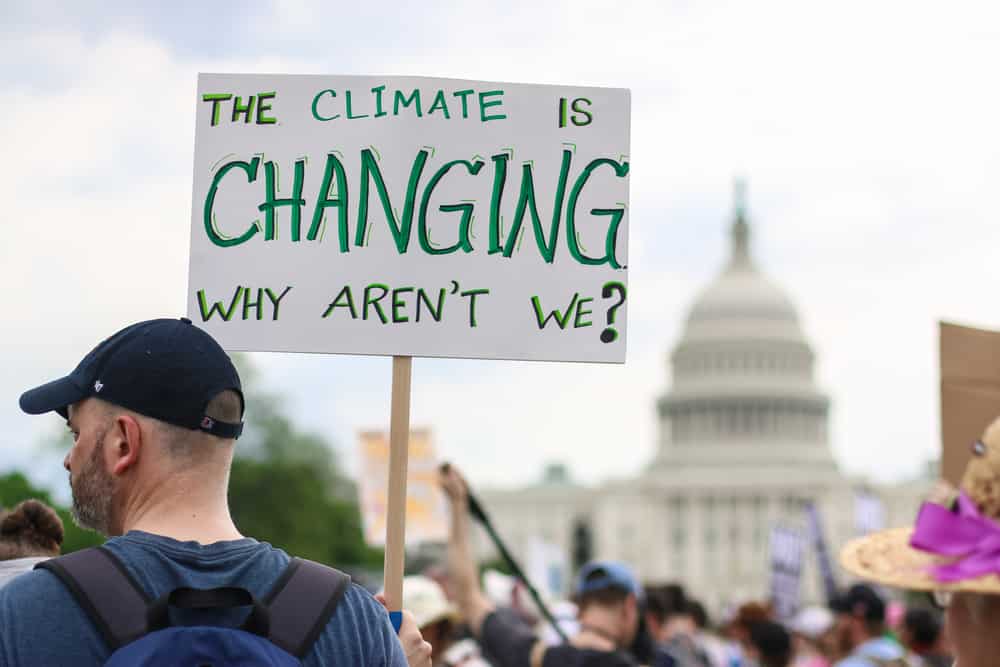 Steve Goodall is CEO of ULS Technology
Last year was important for many reasons. However, one of these reasons will have lasting and serious implications for the housing sector - the government's commitment to reaching net zero carbon emissions in the UK by 2050.
That gives us just three decades to completely change the energy landscape of the UK, and within this larger target there are multiple other dates by which certain cities and industries must decarbonise.
HOW DARE YOU?
Images of Greta Thunberg have dominated our media over the past year or so, with her no frills demands that the world must act now to avert a total climate crisis. Public will to move away from carbon heavy fuel sources is growing, and much-needed change seems both far more urgent and much closer than it was this time in 2019.
The extent to which our lifestyles must change to meet this target will come as a shock for many. It's not beyond the scope of probability that private vehicles could be banned from city centres, or that families would be pushed to give up car ownership altogether by taxing road use heavily.
Flight-shaming is now a real thing with official statistics from Sweden's airport operator, Swedavia, showing that the number of domestic flights in Sweden dropped 9% last year and while more than 40 million people flew through the country's 10 airports in 2019, this is a 4% drop year-on-year.
How the ambitious net zero targets are likely to affect how we travel and where our energy comes from – renewable sources, as opposed to nuclear power stations - is perhaps easier to envisage than the very real need there will be to drastically reduce our consumption of red meat and dairy produce.
The housing market will also need to see substantial change. Official numbers from the government reveal carbon dioxide emissions in the energy supply sector decreased by 7.2% between 2017 and 2018, driven by a change in the fuel mix for electricity generation. There was also a 2.6% fall in transport carbon dioxide emissions, which are usually as a result of traffic volume changes or improvements in fuel efficiency.
Housing, by comparison, delivered more carbon emissions over the same time, rising by 2.8% down to an increased reliance on natural gas for heating.
The Committee on Climate Change published its progress report to the government last year, and in it, stated: 'Over ten years after the Climate Change Act was passed, there is still no serious plan for decarbonising UK heating systems or improving the efficiency of the housing stock, while no large scale trials have begun for either heat pumps or hydrogen. The low-carbon skills gap has yet to be addressed.'
The stark reality is that over the next 30 years, all new homes will be subject to increasingly severe regulatory standards on heating systems, smaller driveways to limit vehicle use and more sustainable energy sourcing.
How the vast stock of existing residential properties will need to be upgraded is not at all clear, yet. Scrappage schemes for old boilers, financial incentives to switch, taxing gas use much more aggressively are all possibilities.
This has huge implications for the housing market – valuers will be thinking about how changing or failing to change affects asset value and lenders will need to consider these risks too. Keeping track of it all is going to be challenging. Technology will help. In fact, it's already helping.
Nearly everyone is now aware of challenger banks such as Monzo or Starling, both of which style themselves as having a 'marketplace' model. This means they act as a platform through which their customers can access products and services from providers they have partnerships with.
DigitalMove, ULS's digital platform, operates on the same logic: we connect brokers, lenders and customers to solicitors. All documentation is securely held in one place.
At the moment, homeowners switching their energy supplier or renewing their buildings insurance must go to a price comparison site, a marketplace like Monzo or directly to suppliers themselves.
But imagine a future where the services wrapped up with their home could be accessed and managed in the same place. The benefits of buying your home insurance through the same platform as you manage your mortgage is considerably easier than having to do this separately.
For lenders, this type of setup would prove useful in terms of due diligence – buildings insurance is mandatory for many (if not all) lenders in the UK, but who checks if it's in place after the mortgage is approved?
The move to net zero emissions offers challenges but also immense opportunity. Lenders wishing to contribute to reducing emissions could, for example, reward customers who use sustainable energy suppliers or upgrade their heating systems.
Tracking this is going to be key. And it's what we plan to do.