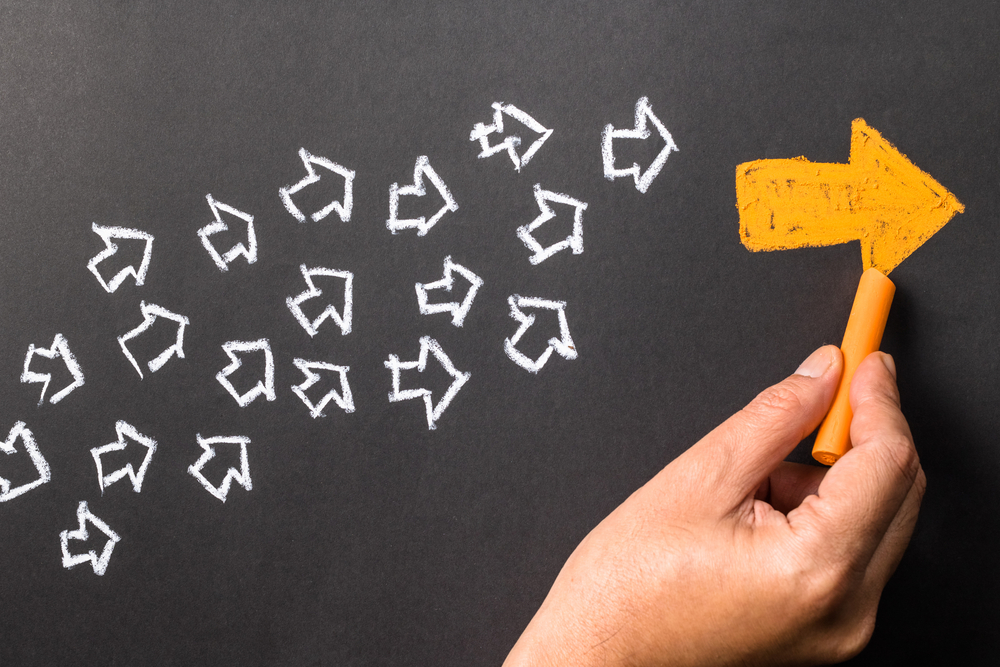 Simon Taylor is chief commercial officer at Saffron Building Society
Saffron Building Society celebrates its 170th birthday this year.
At the start of the year, our chief executive Colin Field talked about the changes in the market and how we are adapting as a building society rich in heritage but also forward looking.
I joined as the chief commercial officer in February and have noticed a number of emerging trends which I believe will shape the industry and continue to be a significant influence into 2020.
The state of the nation
There are a number of dynamics currently at work in the mortgage market. The first is the growing demand for later life lending and intergenerational mortgages.
According to a report by the BSA, 70% of the public see homeownership as one of the biggest issues we face as a nation.
Back in November last year, John Glen MP, the Economic Secretary to the Treasury, said that "intergenerational mortgage lending is a market which will continue to go from strength to strength in years to come."
From my experience at Saffron Building Society I would certainly agree, and we have seen growing numbers of enquiries in this market segment.
People who have experienced several house moves are still comfortable looking at lending options in their 50s and 60s, either because they themselves want another move, or because they wish to help family members onto the property ladder.
Consumer trends
Government policy is going to have a big impact on the industry. Whichever party is in power will need to present a clear strategy and ensure there is a larger supply of affordable housing. This won't be easy.
However, one thing that will help is the increasing adoption of modern construction methods, which are more efficient and can reduce the costs of new housing.
This will require greater expertise from mortgage providers as they look to lend against an increasingly diverse property portfolio.
We most commonly see new construction methods in self-build properties and those of small developers. Self-build has been growing in popularity and we expect to see this interest increase.
Product development
The outlook for product development in the mortgage industry is starting to polarise and lenders will need to be clear where their specialism lies.
Will they be a vanilla lender or a specialist? There is currently little margin in the 'vanilla owner-occupier' category, but the big banks will continue to battle one another in that space if the low interest rate environment continues.
Rates won't fall much further so those with scale will occupy this fierce hunting ground for new business.
I expect that regional building societies will find it hard to compete, and this is driving innovation and the targeting of niche segments. Increasingly, we'll see more innovation.
At Saffron we are trying to lead the way and have already launched four new specialist mortgages, targeting specific niches such as intergenerational mortgages, later life lending, self-build and buy-to-let.
We expect to launch more products towards the end of the year and have restructured our business to make sure we can rapidly react to the needs of the industry.
Long-term trends
In an increasingly dynamic environment, the ability to adapt and deal with complexity is going to be more important than ever before.
Brokers will continue to play an important role in the industry. The added complexity in the market brought about by changes in employment patterns, along with political and economic volatility, will see a growing need for good quality advice.
Open Banking will change the way that mortgages are researched and sourced. Rather than brokers and customers going to lender portals, there will be more integration.
Lenders will be clearer about which customer segments they are looking to service, which will mean great access and flexibility in specific segments.
This will control and direct efficiency and value in the industry. A major research report released earlier this year by the Manifest Growth Architects, entitled 'Consumer Priorities for Open Banking', estimated that people could gain between £72 and £287 from Open Banking-enabled services over the course of a year.
170 years and counting
How are we adapting to this changing landscape? We have continued to implement the plans that Colin set out at the start of the year. This strategy centres on being able to launch new products rapidly in response to changes we see in the market.
We have also focused on expanding our distribution and have signed up several new mortgage club relationships.
Already this year we have launched new propositions for intergenerational lending, lending into retirement, additional buy-to-let products for landlords with specialists needs, enhanced options for self-builders and those who are self-employed.
Niche offerings
Our aim is to become one of the leaders in niche lending. We know that to achieve this we will need to respond quickly to brokers' requests and have a highly flexible approach. However, with the investment and strategy we have in place we believe we will be able to continue to build on our long history and nimbly adapt to the volatile conditions in which we are all operating.