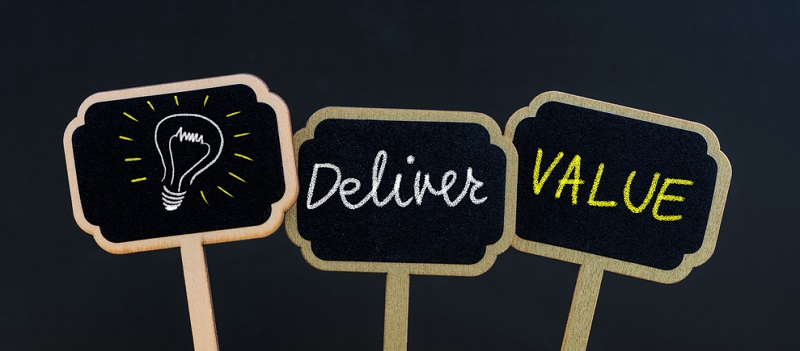 Robin Johnson is managing director of Kinleigh Folkard & Hayward Professional Services
All businesses know that establishing strong, long relationships with their clients is good for the bottom line.
It doesn't matter if you're a broker, lender, surveyor or estate agent, longevity is the goal we're all aspiring to.
Acquisition costs may well reduce as 'word of mouth and referral' become a predominant method of acquisition while conversion rates and profitability per customer all improve.
But what do clients value in a businesses that makes them come back to us time and again?
Expertise, experience, market knowledge, diligence and care within your service and for your client's outcomes.
While all of us should be attempting to deliver exceptional service in all of these areas, the day-to-day pressures of managing a property transaction can sometimes trump concern for the long-term future of the relationship.
It comes down to understanding what is urgent, and what's important. In 1954, US President Dwight D. Eisenhower delivered a speech to the Second Assembly of the World Council of Churches.
He said: "I have two kinds of problems: the urgent and the important. The urgent are not important, and the important are never urgent."
Understanding the distinction boils down to a basic question: does this thing help me achieve my goals or someone else's? Important activities are long-term and usually don't seem urgent.
Urgent activities are short-term and have immediate consequences if we fail to deal with them, usually for someone else's benefit.
In a business that operates in a market that is apt to produce natural pressure to be transactional, urgency takes precedence. But putting long-term objectives further down the priority list has a cost. So what can you do to get the balance right?
Be part of something bigger
The property sector was historically dominated by small, independently run businesses – often with just one or two employees.
That has shifted considerably over the past 20 years, with most businesses part of a network, club or in many cases a much larger group organisation.
This offers clients the best of many worlds – the personal service afforded by those running a lifestyle business with the economies that come from scale.
Consistency is also key to this: customers value having their transaction taken care of for them and being part of a group that offers the full range of services from estate agent, to surveying and valuation, to getting the mortgage sorted can take a lot of the headache out of the experience.
Landlords too benefit from working with a firm that can provide advice on purchase opportunities and where to invest to block and portfolio management on an ongoing basis to supporting repeated remortgages within those portfolios.
Big isn't always better but having access to a broad range of services within the scope of your own business is increasingly important to drive value for customers.
Of course, it is very possible that people during their lifetimes gravitate from one products set to another. Tenants become owners who become landlords – you get the picture.
Experience matters
Buying and selling property can come with considerable emotional anxiety and worry – even if the entire experience is managed seamlessly.
Where transactions are residential, particularly, we're talking about most people's entire wealth tied up into the experience.
They want reassurance from their broker, estate agent, solicitor and lender and delivering that comes down to understanding the market we're in and how to navigate it.
At different times in the property cycle, priorities will change. When price inflation is high and gazumping rampant, a different approach may be needed from the one that dominates in a buyers' market where offers come in 10% to 15% below asking price.
Ultimately, the goal is the same in both markets: to sell the property. But how that's achieved and how
clients feel about it will make or break the opportunity for a future relationship.
Communication is key
Getting the job done is paramount when dealing with any aspect of a purchase or remortgage transaction.
Dealing with instructions, paperwork and chasing other parties to keep them on the ball matters. But if you don't tell the client what you're doing to support their sale or purchase, they won't know. And if they don't know, they can't value it.
In my experience, many of the frustrations experienced by clients going through a house purchase comes down to feeling they've been left in the dark about what's going on by any of the many parties involved in making these complex transactions occur.
Taking the time to explain processes and to listen to how clients are feeling can make all the difference and turn a one-off customer into one who'll be recommending your services to friends and coming back to you the next time they need help. This is a model we follow.
When it comes to building value in our own businesses, it pays to think long-term and remind
ourselves that it's not always just about the transaction we're working on today.