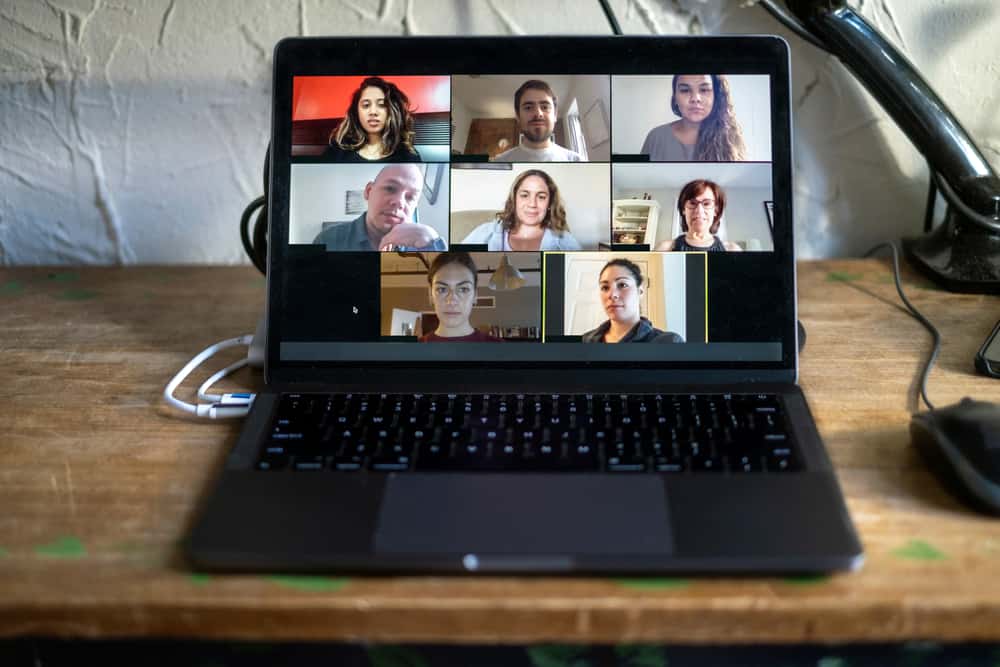 Rameez Zafar is CEO of eligible.ai
Most UK businesses have now asked employees to work from home, in quarantine, avoiding human contact to help contain the spread of coronavirus.
So, what do you do when your business is programmed to meet your clients face-to-face, and what does this mean for mortgage brokers?
Borrowers understand the value of face-to-face meetings and real vs robo advice. However, what can mortgage brokers do when coronavirus is disrupting their primary sales channel?
We've got 10 ways tech supports brokers to communicate with clients through COVID-19.
Video
Try using video as part of your engagement strategy. You can record bitesize videos about your offering, frequently asked questions and handy tips. You can store these on your website, share through social media and as part of your email strategy. Don't forget live video, think Facetime. Try video calling clients to catch up.
Automations and autoresponders
Setting up automation can help keep clients engaged through their journey with you. Once set up, these run in the background so you don't need to lift a finger. Your clients are automatically nurtured, so they know you're always thinking about them.
Autoresponders are a good way for you to capture and respond to queries or information when you're not around. Tech supports you on autopilot.
Emails
54% of consumers choose to contact a business via email, ranking it the top customer service channel.
Email marketing is a great way to keep in touch with clients when you can't talk over the phone or meet face-to-face. This includes one-to-one check-ins as well as group newsletters.
My tip: include a specific subject line and don't ever take it for granted, because some clients receive hundreds of emails daily (I know I do!).
Social media
Tech supports through digital channels. You can reach out to your clients via social media. Encourage prospects and clients to follow you to get the latest news and information about your company.
Building your connections can help you leverage your network and create advocates of your brand – like your star clients or influencers who can essentially promote your firm for you.
Text
You might have a system already through which you can send auto text messages. Normally these would be set up to send reminders to clients about meetings or key milestones in their mortgage journey.
Texts should be short. They can include a calls to action as well as links to content to push your clients into your website or app.
Screen shares
If you need to look over a client's documents but you can't get a face-to-face, try a Webex – an online meeting allowing you to meet with clients virtually. You can screen share and video call to run through any paper-based or electronic documents. If you're new to this, do a dry run before, so you can test the audio and make sure you've got everything set up.
Live chat
It's reported that more than 41% of consumers expect live chat on your website. It's a great way to connect to businesses in real-time. Consumers want to know information there and then, which is why chat works well to serve this need. My tip: make sure it's constantly monitored and set up with autoresponders.
Webinars
The beauty of content is that it can be repurposed in many ways. Take webinars: you can use any guides or documents you've created and break them down in a live webinar to talk through in more detail. They can serve as informative tutorials for groups of prospects or clients. It's a great way to encourage community engagement.
Website
Your website is an important asset to your business and your brand. You can direct clients to your site as a means to communicate. Other tech support channels in this list can be hosted on your website.
Lost for ways how to drive traffic to your site? Check out our blogs to get some inspiration.
PPC ads
Another digital way tech supports is through paid ads.
With paid ads, you can drive traffic to your site quickly via search engines and your social channels. You'll need to set aside some budget for this inbound activity.
You can also target lists of clients, for example, if you want to promote an online event or webinar, or a real event after COVID-19 restrictions ease off.
You'll also be well in tune with using a telephone, which is pretty standard practice for a mortgage broker. So, don't forget to give your clients quick check-in over the phone.
Technology is a wonderful thing. It's what helps us keep connected, especially during times where we have to keep in touch remotely. We're all in this together, so if you're looking for advice on working remotely please reach out to me.