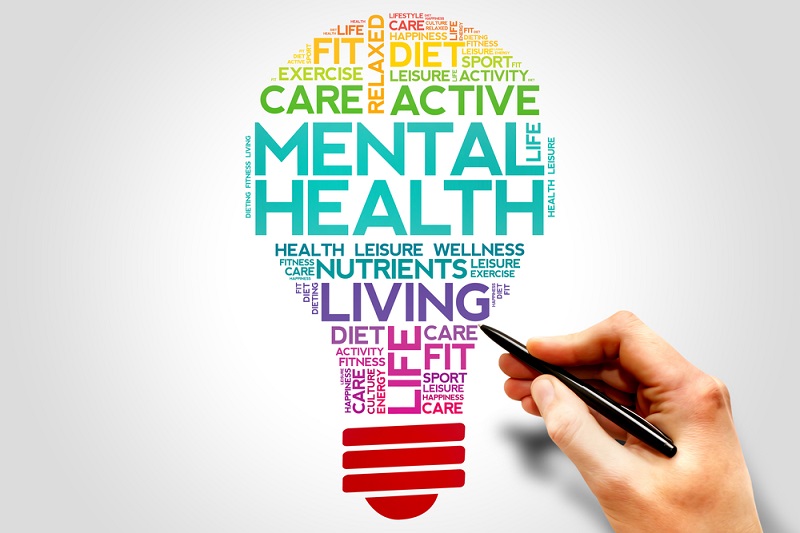 Mike Allison is head of protection at Paradigm Mortgage Services
Mental Health Week has come and gone; there was, quite rightly, a heightened level of awareness this year as it coincided with the worldwide pandemic that has affected all of us, not only in the UK but across the globe.
Physically, the symptoms of COVID-19 have been similar wherever the outbreak, but what about the mental scarring? One of the things that we have seen all over the world is that kindness is prevailing in these uncertain times.
We have learnt that amid the fear there is community, support and hope. Indeed, the theme of this year's Mental Health Week was 'kindness'.
Many believe that there is an added benefit to helping others – it is good for our own mental health and wellbeing.
While many adults won't openly admit to having mental health issues, the stigma is changing. The bar is being raised higher and higher almost weekly, and even our national sport has come together under the request of one of the world's highest-profile individuals.
In a recent BBC documentary, the Duke of Cambridge, president of the Football Association (FA), met players and fans from grassroots to the elite, and openly discussed their mental health challenges.
The documentary highlighted the 'Heads Up' campaign, which aims to harness the power of football to generate the biggest conversation ever on mental health, building on the great work already happening across the game.
It showed some examples of how a number of individuals are dealing with their own issues and facing up to the challenges presented at various points in their lives.
Although adults may not admit to others that they have problems, they are increasingly aware of how they might tackle them, however difficult that might be for them.
But what about children? Are they just as likely to be able to know what is wrong with them and try to work out how to deal with these issues?
Many mums and dads are fearful over the impact of the coronavirus pandemic on their children's mental health.
Youngsters face higher levels of anxiety, depression, fear for the future, sense of loss, feelings of isolation and difficulties coping with a lack of structure in this unprecedented time.
BACK TO NORMAL
Many parents and carers also say they worry about how their children will cope as they transition back to normal. A survey of 1,854 people across the UK run by charity YoungMinds found that 67% were concerned about the long-term impact of the coronavirus on their child's mental health.
This rose to 77% among parents and carers whose children had required mental health support in the previous three months.
Many campaigners are calling for more action to protect young people from the fallout of the UK's lockdown. YoungMinds' chief executive, Emma Thomas, said the coronavirus pandemic had turned the lives of millions of children and young people upside down.
Many young people are finding it hard to cope with isolation, loss of routine, anxiety about the future, disruptions to their education, and in some cases, difficult or traumatic experiences at home.
Despite huge efforts from mental health professionals, young people with existing mental health needs often can't get the same level of support as they had before the crisis.
An estimated 10% of children aged 5 to 16 suffer from mental ill-health in the United Kingdom. Like adults, children can display a range of issues, from depression and conduct disorders, to hyperactivity and post-traumatic stress disorder.
Broadly speaking, if an adult can experience a mental health problem, it is likely that a child can experience it too. Managing these problems can often be just as difficult, if not more so, for children as for adults, and negative coping mechanisms are often harmful and longlasting.
With plans to send some of our younger children back to school from June, teachers will need to be aware that not every child will have thrived during lockdown.
There may even be a need to think of those who have died; many children may have watched their parents in grief and will truly need to be brave. So, where does our industry fit in to all this?
This situation is a timely reminder that protection products and additional services have evolved, especially in the recent past, providing children the same access to support mechanisms as the lives assured.
For example, Smart Health, via its provider Square Health, gives the children of policyholders the same access to mental health supports as their parents.
At a time when the likelihood of the need for support for children is possibly at its highest ever, it is certainly worth remembering in conversations with clients about life assurance that their children might benefit too.
This is also a reminder that life products can offer real, tangible value today, rather than being thought of as a benefit for others.
Paradigm Protect members get access to software that can help compare all of the children's cover available by all providers. Such advice could be invaluable to parents whose children may be suffering, or could do so in the future, as a result of coronavirus.