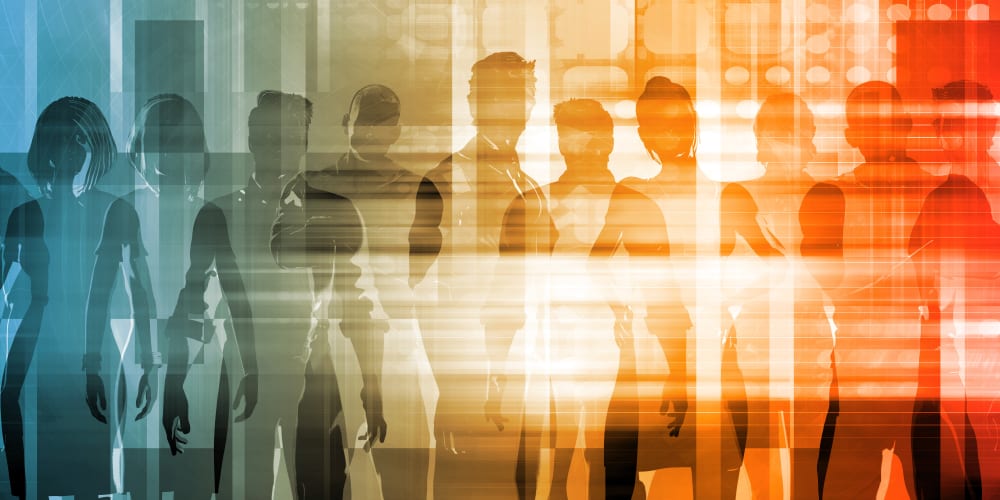 Michael Nicholls is relationship manager at LIBF
The mortgage and financial advice industry face a growing problem – we, like the customers we serve, are an aging population.
Various figures published last year suggested that the average age of a mortgage adviser is now between late 40s to mid-50s. It gets worse.
For financial advisers, according to figures from Quilter, the average age is 58. We can therefore expect many advisers to retire in the next few years and, with a shortage of younger people entering the industry, we're facing a massive skills shortage.
The consequences of this are obvious. The growing shortage of qualified financial advisers, support staff and paraplanners – coupled with increased regulatory requirements – is presenting a challenging environment for financial advice firms.
Meanwhile, for mortgage lenders and later life companies, the lack of qualified advisers comes at a time when demand for equity release has never been higher.
Out of the 35,000 advisers registered with the Financial Conduct Authority (FCA), only around 8,000 are qualified to advise on equity release.
And, according to the FCA, in the third quarter of 2019, the outstanding value of all residential mortgage loans was £1,486bn – nearly 4% higher than for the same period in 2018.
We know that there's a demand from consumers for younger advisers. Clients feel more comfortable talking to people around their own age, who understand their concerns.
We also know that there are younger people who want to join the industry, if only we can reach out to them. A new generation of advisers into the industry can bring fresh thinking and innovations that will help make it fit for purpose for the next generation.
SO WHAT'S THE SOLUTION?
Apprenticeships might provide some help. The Apprenticeship Levy is a tax on employers with an annual pay bill of more than £3m used to fund apprenticeships. Smaller employers, who don't pay the levy, can still offer apprenticeships but must co-invest in the cost of the training.
Government policy is certainly supporting apprenticeships, with a raised investment announced in last year's Budget to halve the co-investment rate (non-levying paying) employers pay to 5%.
For young people leaving school apprenticeships are an attractive option, offering the chance to train while earning and avoid the burden of student debt. If you're a large employer, setting up an apprenticeship programme can be quite straightforward. You could use your learning and development team and HR colleagues to lend their expertise, deliver the programme and manage apprenticeship programme providers.
In fact, we already work in this way with some of the largest employers in the banking sector to help them deliver apprenticeship programmes at degree level.
However, most mortgage brokers and IFAs are small companies. These companies tend to be thriving small businesses, with lots of clients, headed by an experienced adviser who may be coming up to retirement and thinking about succession. Perhaps there's a son or daughter who's keen to be trained up. For these companies, setting up an apprenticeship programme might seem a daunting, time-consuming prospect.
One approach may be to develop the idea of a 'training academy' – a model pioneered by firms like Quilter and SimplyBiz in the financial advice sector.
These work by forming networks and alliances within the industry to attract new recruits and then take them through their regulated financial advice qualifications, such as our Level 4 and Level 6 diplomas in financial advice, on behalf of employers.
The advantage of this model is that the academy can add value, because it's not only supporting trainees by helping them get through their professional qualifications, and giving them the soft skills they need to become good advisers, but also helping the smaller businesses in the network by providing training and resources they may not have been able to provide on their own.
The training academy approach could be extended to also become an approved apprenticeship provider. Indeed, the New Model Business Academy already does this, having secured funding from the Education Skills and Funding Agency – allowing non-levy paying employers the chance to benefit from apprenticeships.
The benefit of taking on an apprentice, for smaller employers who don't pay the levy, is that up to 95% of the costs of the training are paid for by the government. depending on circumstances.
The apprenticeship framework for mortgage advisers is already set out by the Institute for Apprenticeships and incorporates qualifications such as our very own CeMAP. We are an aging profession, but looked at positively, this means we have a lot of collective wisdom to pass on.
We also need to provide a modern learning approach that continues to cater for the needs of the next generation, including working parents and mothers on maternity leave. That means funky learning materials, face-to-face training as well as online learning, question banks, and all the academic expertise which can complement an academy approach.
And to do that, we need more professional networks and alliances of small businesses to form partnerships with qualification and apprenticeship providers.