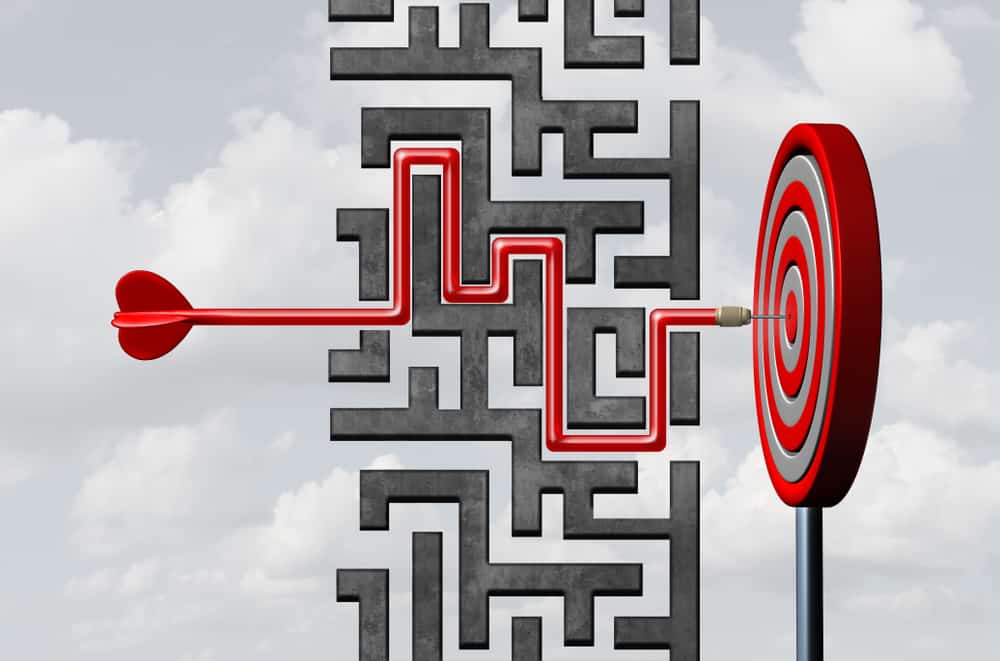 Richard Rowntree is managing director of mortgages at Paragon
Last month A-level results made the headlines, after 44.8% of students were awarded A* or A grades, the second record high in as many years, in a trend that is being labelled 'grade inflation'.
The result was the most in-demand courses becoming oversubscribed, and in some cases, students being offered incentives to switch to other universities. This meant that there was potential for a change in the numbers of students looking for accommodation at any one university.
The experience of the daughter of a family friend has revealed how this also had implications for university affiliated accommodation. After securing the grades required to study medicine, Ruth – who would die of embarrassment if I used her real name – looked forward to moving into the halls she had applied for.
She was told that they were full to capacity, and was offered an alternative that was of a much lower standard and didn't benefit from its own bathroom or any cooking facilities – two things Ruth felt were pretty important with it being her first time away from home.
This is relevant to buy-to-let (BTL), because it was privately rented accommodation that Ruth turned to after she was forced to rethink her original plans.
Unfortunately, she found that she was not the first person to do this, so all of the student lets in the area were already occupied.
While this increase in demand was great for the landlords serving the most highly regarded institutions, what was the impact on those with properties in proximity to universities sitting lower down the league tables?
This episode made me think about the other events that had impacted demand for student lets, and question whether this subsection of the BTL market was particularly sensitive to outside influence.
Dispelling fears that some students would put their plans on hold until the extent of the pandemic on learning became clearer, UCAS figures revealed that a record 435,430 students secured a university place this year, up 5% on results day 2020.
This is the continuation of a trend seen since the 1990s. In the period March to May 1992, 984,000 people aged 18 to 24 were recorded as being in full-time education. The latest Labour Force Survey estimates that this has grown to just under 1.9 million.
But it hasn't always been plain sailing. During this time, there have been other events that have caused student numbers to dip.
In 2006, the introduction of tuition fees of up to £3,000 resulted in a 4.1% fall in enrolments. Student numbers then continued to grow in the years following, until 2012 when a 7.6% drop was attributed to the introduction of fees of up to £9,000 for some.
A similar contraction of 7% in university application numbers was recorded in 2016, the year of the Brexit vote. Two years later, coinciding with the signing of the Brexit withdrawal agreement, significantly higher incidences of voids were reported by landlords letting to students.
Despite these examples of the impact government policy can have on university applications, the student letting market is one that has proved relatively stable and profitable – looking at data going back to 2015, we see that those that include student lets in their portfolios have consistently generated higher yields compared to those that don't.
This is because – despite fluctuations in total student numbers – there are figures to suggest the market is large enough to sustain healthy demand.
Higher Education Statistics Agency data highlights that of the almost 1.9 million students recorded in 2018-19, 61% lived away from home during their study.
Add to this the fact that universities are also often among the largest local employers – with thousands of people occupying a wide range of positions – and we start to see that, even with the growth of purpose-built student accommodation, investment in this subsection of the private rented sector will continue to be a shrewd choice for some time.
While I'd be very surprised if this latest example of fluctuations in demand resulted in hordes of landlords rushing to sell properties catering to less well-regarded universities, it is a reminder of the ever-changing landscape that landlords have to consider when investing, and the importance of looking at the bigger picture to be reassured that markets may not be as volatile as they may
seem at first glance.