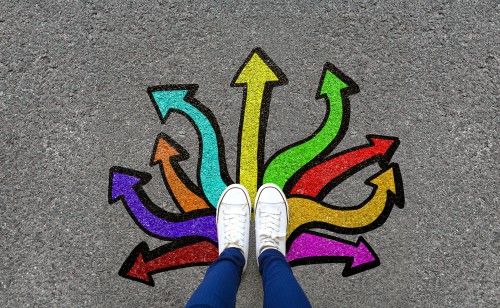 Jeff Woods is campaigns and propositions director of Sesame Bankhall Group
The issue of choice in the protection market has never been more important than right now, but why?
The impact of COVID-19 has put our profession in unchartered territory, and this extends to the protection market. Providers are changing their underwriting criteria on a regular basis.
They are also taking different approaches, so greater choice improves the chances of being able to give customers the best outcome.
This issue particularly affects any customers who might need to provide additional medical evidence, or who have some form of health impairment. In the current climate, these customers potentially face more exclusions and deferments, along with extra underwriting questions.
The problem for advisers and their customers is that this will inevitably vary from provider to provider; hence why choice is needed more than ever, because an adviser is increasingly likely to require access to a variety of providers in order to secure the best terms possible. The wider the range of providers and products to choose from, the higher the chances of success.
So, if an adviser doesn't have access to a provider offering attractive terms because, for example, they are working from a restricted panel, then this could pose a problem. This is why working from the widest choice possible in the current environment is so important.
At the same time, it is important to offer products that offer good value for the customer, meet the target market they were intended for, with standard pricing that is fair and not influenced by any commercial arrangements.
This was a message, alongside that of their desire and appetite for choice, that we received loud and clear in research and insight work undertaken with advisers.
This has never been more important than right now, given the ongoing issues around underwriting exclusions and deferments.
Thankfully, the solution is simple: if you want to make sure that you give your customer the best possible outcome, then choice is essential.
Just as important is the need to make sure that the customer understands and appreciates that they're getting really good value. The more that customers value their cover, the more likely they are to retain it.
It's also important for advisers to appreciate that more choice doesn't mean more complexity.
Most advisers will have access to one sourcing system that does it all.
There's no need to flip between panels or go direct to a provider's extranet, because everything advisers need is in one place.
Furthermore, there's plenty of training and education support from networks, mortgage clubs and providers to help along the way.
Greater choice also provides an opportunity to drive more interest in product areas, such as income protection and family income benefits, which tend to be discussed less often by some advisers.
And let's not forget that offering a wider choice of solutions to advisers is an opportunity to drive deeper customer relationships and ultimately future-proof your business.