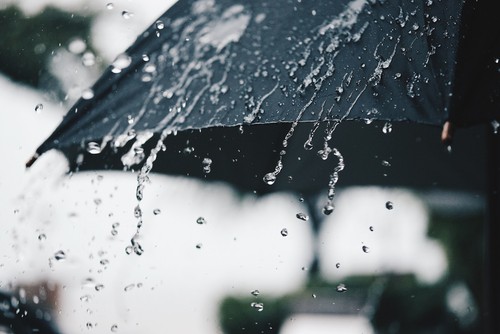 James Watson is sales director of Paymentshield
Halloween has been and gone and the clocks have turned back, bringing in the shorter days and with it, the colder weather. Given everything that has happened this year, people will be looking for a return to some kind of normality this Christmas.
Now whatever Christmas 2020 may look like, advisers have an important role to play in helping their clients ensure that they don't succumb to huge unexpected yet avoidable bills caused by adverse weather.
This means ensuring that homes are fully prepared for the winter and having the proper protection in place should something go wrong.
The global pandemic has increased the financial pressure for millions across the UK, and the furlough scheme coming to an end and new lockdown regulations are expected to intensify these anxieties. In times of such economic uncertainty, customers will want to insulate themselves against large one-off costs, and this means having the correct home insurance in place for their needs.
Optional extras such as home emergency cover should also be considered, to help provide extra peace of mind and much-needed certainty.
To help provide customers with practical advice on handling adverse weather conditions, we have produced a series of guides designed to help homeowners prepare their property, explain what to do during periods of bad weather, and outline the steps of what they might need to do afterwards.
The guides have been designed to help advisers add value and further support their customers. The first two – 'A Guide to Keeping Afloat in a Flood' and 'A Guide to Beating the Storm' – are already available in our online marketing toolkit.
A recent YouGov poll commissioned by Paymentshield found that 36% of people admitted to not reading the policy details of their home insurance. This lack of understanding could seriously impede the chances of a successful claim.
Advisers have a vital role to play in helping customers understand exactly what their home insurance policy covers them for, as well as their own responsibilities in terms of the upkeep of the home.
Last year, there were 10,233 claims from Paymentshield customers across the winter months of January, February, November and December, with the highest number of claims coming from: escape of water (23%); storm damage (11%); burst pipes (7%); flood (1%); and lighting (0.05%).
It is important to remind clients that whilst lighting, storm and flooding damage will generally be covered by their insurer, damage that has arisen as a result of wear and tear is unlikely to be covered.
There are practical steps that homeowners can take now to prepare their home against adverse weather.
Advisers need to stress to their clients the importance of general home maintenance activities, and make it clear that wear and tear isn't covered by home insurance.
When it comes to the upkeep of the home, the roof should be one of the first places to start; replacing damaged and missing tiles can help prevent any water damage and damp problems further down the line. Drains and gutters need to be regularly cleaned out and are another key area to focus on.
With 11% of last year's Paymentshield customer claims made for storm damage, at an average cost of £1,003, it is a good idea for homeowners to regularly check over the roof and gutters following a storm and get them fixed properly.
Windows and doors also need to be paid close attention to for any signs of rot developing, as well as any evidence of flooring and ceilings becoming uneven. Being vigilant for signs of damp or tide marks on the walls and ceilings is vital, and early professional intervention can prevent the problem from escalating.
As the weather gets colder, we become increasingly reliant on our heating, so making sure we check the condition of our boiler, have it regularly serviced and carrying out tasks such as lagging pipes and bleeding radiators are all necessary.
Keeping a close eye on the water pressure can also help detect leaks at an earlier stage.
With the average cost of repairing a burst pipe standing at £5,569, and escape of water coming out at £6,008, it puts into perspective just how vital these maintenance tasks are.
Customers not carrying out regular maintenance on their property could be in danger of invalidating their home insurance and leaving themselves liable to huge costs further down the line.
At a time of such global uncertainty, and with the British weather being far from reliable, ensuring customers have fully prepared their homes for winter – and that they have the right protection in place – can provide some much-needed certainty and reassurance.
Advisers can play a central role in helping their clients prepare for this festive period by stressing the importance of prevention