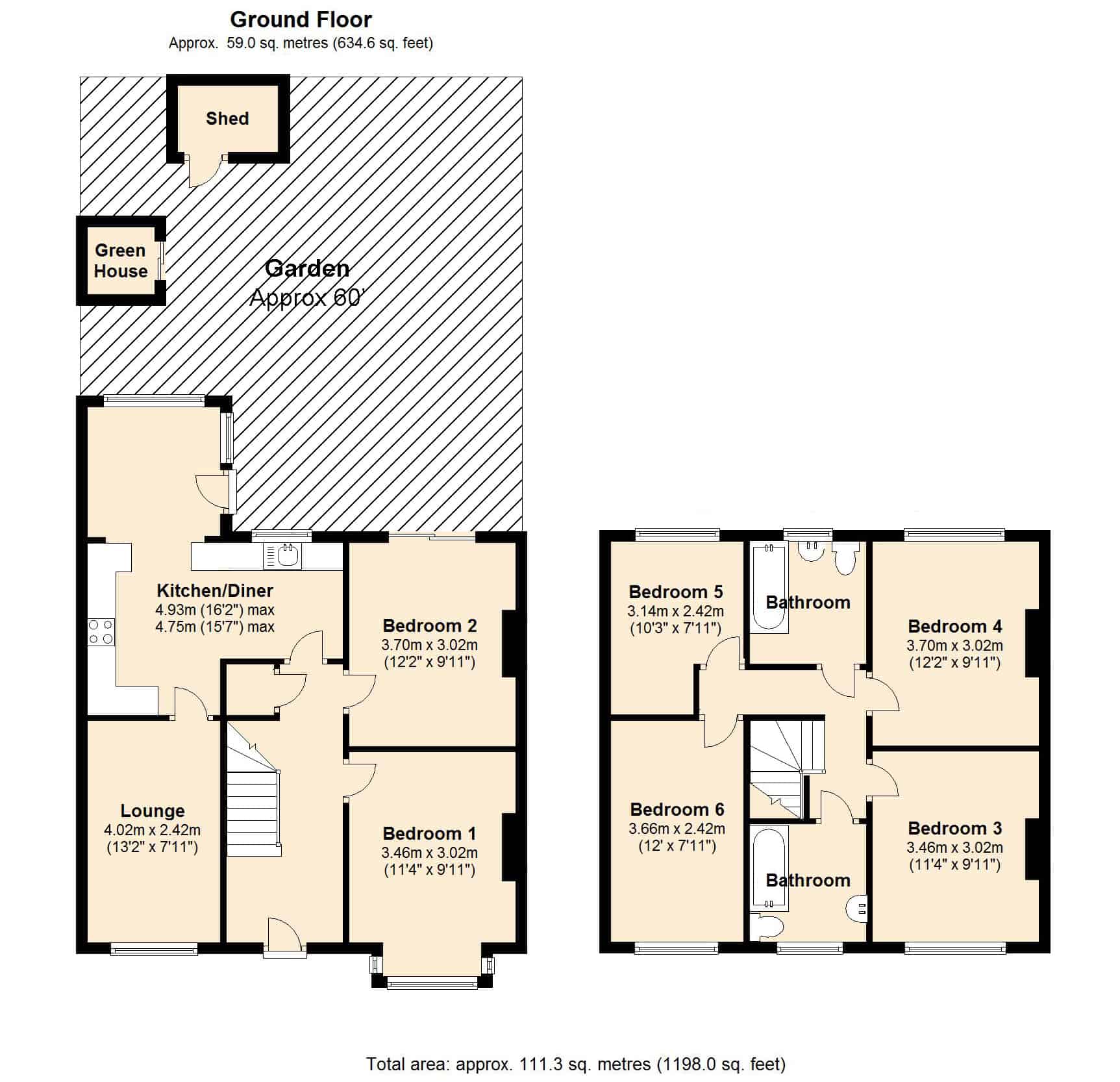 Adrian Moloney is sales director of OneSavings Bank Group
You'd have to have been living under a rock for the past few years not to be aware of the huge increase in popularity of houses in multiple occupation (HMOs).
The rise of HMOs has been a key feature of the housing market in the last decade or so, with landlords increasingly interested by the potential to earn higher rental yields.
According to the latest research by BVA BDRC, HMOs generate significantly higher average rental yields compared to other property types, at 7% – more than a percentage point higher than the overall average rental yield of 5.8%.
As well as a higher return, HMOs are able to provide landlords with the peace of mind of knowing that, due to separate tenancy agreements, voids are spread and only affect a proportion of the income, reducing the risk of shortfalls and falling behind with mortgage payments.
This can be particularly tempting if they are currently renting out single let accommodation and worrying about void periods.
The growth in small HMOs – accommodating between three and six people who are not from one household – increased following a change in the rules in 2010, allowing homeowners to make certain changes to properties under permitted development rights (PDRs). Suddenly, homeowners could use PDRs to convert a C3 dwelling house to a C4 HMO property, without the need for planning consent.
At the same time, however, the government also introduced Article 4 directives to encourage the retention of high-quality architectural features, and to preserve and enhance the character and appearance of locally built heritage. These directives also give local authorities the power to remove permission for change of use from a C3 to a C4.
As HMOs have gained in popularity, there has been a corresponding increase in local authorities introducing measures to control the number of properties being converted. In recent months, councils in Liverpool, Brighton and Bath and North East Somerset have all taken steps to limit the number of HMOs in the local area.
So, what can brokers do to ensure their customers don't fall foul of Article 4 directives?
To start with, before your customers commit to purchasing and converting a property into an HMO, you should always encourage them to check for any Article 4 directives with the relevant local authority.
The directives aren't applied unilaterally, so landlords should always check the situation in the area they are buying the property.
To find out further information, your customers should also seek the advice of their local planning officer before pressing ahead with their development plans. They should check if they need planning permission first, as the financial implications further down the line could be huge.
Article 4 directives often go hand-in-hand with mandatory, selective and additional licensing, and although these are usually departments within the same authority, they often work independently of each other, so your customers should always check with them individually.
Fortunately, specialist lenders like Kent Reliance for Intermediaries are here to help you navigate your way through this potentially confusing landscape.
We accept HMO applications from first-time landlords, provided they're a residential homeowner and the HMO property is no more than six bedrooms.
Our common-sense approach to lending and experienced team of business development managers means you'll receive all the HMO support you need to help you keep your customers fully informed.
With landlords constantly looking for new ways to diversify and boost their rental yields, HMOs could offer them a way to achieve a return that can't be achieved with a traditional buy-to-let.
By making sure they're aware of the potential pitfalls of Article 4 directives before they take the plunge, you'll be giving them a good chance of achieving their investment goals.