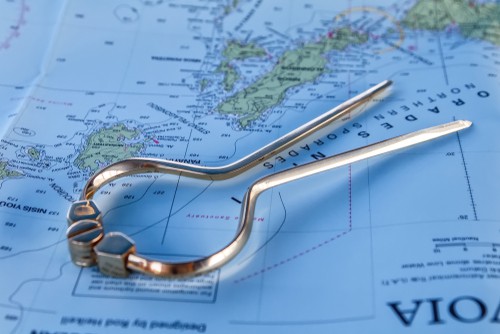 Tim Hague is director of Sagis
July was a busy month for mortgage deals, and I'm not talking about approval numbers. Trussle, the online mortgage broker backed by Goldman Sachs, among others, was sold for a reported $9m to US mortgage lender Better. Mojo, also a digital broker, was snapped up for an undisclosed sum by RVU, parent to Uswitch, money.co.uk and Confused.com.
Both deals are interesting. According to reports in the Financial Times, Better is hoping to steal a march on the UK's incumbent lenders, using Trussle as a front end to drive lending through its online platform. Loans are then sold on to third-party investors, with Better pocketing the difference.
Trussle has been loss-making since launch, and despite having raised £26.7m in funding by the start of 2020, its reputed $9m price tag looks cheap.
Let's unpack this a little – Trussle is widely known to be a volume play, with straightforward vanilla loans at the cheapest rate and lowest margin. Better, one assumes, is presumably looking to capitalise on that model, aiming to lend high value low risk and package AAA-rated loans up for yield-hungry investors.
Post-pandemic, of course, it will be interesting to understand what 'straightforward' looks like, how much will fit a digital distribution model and how the yields for your chosen markets may have changed.
The Mojo deal, still subject to approval by the regulator, looks like a similar gambit. FTAdviser reports that RVU already receives seven million mortgage-related queries across its platforms annually, with its chief executive stating that the purchase of Mojo is intended to convert those leads to sales.
By digitally linking the sourcing solution with a digital broking solution, the new model aggregator ought to be able to significantly increase income from initial enquiries.
The test of the latter will be what those leads look like, and therefore how easy they will be to convert.
Increasingly, the UK's population has complex income patterns, with more borrowers self-employed, working several jobs and relying on commission or bonus payments to top up base salaries. Add to that 18 months of pandemic and its devastating effect on half of the population's finances, and the care that is needed to unpick and put back together a borrower's application is considerable.
It's hard to funnel this type of borrower through a digital system without a human touch, and even harder to broke very complex applications to a fixed number of lenders. These deals require specialist knowledge, experience and relationships with niche lenders.
What then does this mean for the market's future? Do any of these moves signal significant change?
I rather think not immediately. Technology firms have been coming to market with a lot of noise about disruption and changing the way the market works for good. Not one has succeeded, much less made money. The housing market is a very tough gig – the network of commercial relationships, regulatory thresholds and additional industries involved in the home buying process make it extremely difficult to 'fix' with technology alone.
We are beginning to see the issues facing incumbent tech providers who need to adapt to modern, fast changing SaaS type models. The market is awash with rumours of tech platforms up for sale and strategy changes for providers. New entrants are queuing up in the wings. Charting the right course is a matter of having the right crew for your voyage.
My sense is that there is a huge amount of innovation going on in the housing and mortgage markets already. There are some really excellent businesses out there, doing some really valuable things. Take Ratesetter, for example, which has augmented a traditional broking firm with technology that will assess a remortgage applicant, taking into consideration product transfer options against full remortgage options.
There are others – Mojo's unique selling point (USP) is its tech's ability to monitor the rates on offer daily and calculate when a borrower could save money on their mortgage by switching. It's neat. There are also lenders such as Molo, the wholly digital buy-to-let lender which has sought to own the entire transaction chain, in theory making a purchase or remortgage super slick and quick.
No doubt you will have considered how best to use technology to aid in your ability to serve clients, but knowing how and when and where to deploy it is not an easy thing. The reality of digitisation is that it's a piecemeal approach. Where should you invest to get most bang for your buck?
The key to getting this right is not to get carried away with the newest bit of kit, but to assess the needs of your business with an impartial eye.
Making the right choices can feel bewildering. It's why every captain needs a navigator when the view from the bridge is constantly changing.