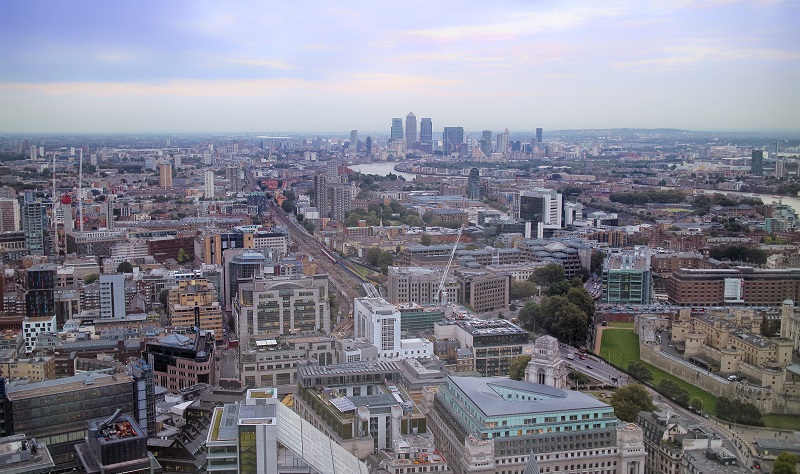 Robin Johnson is managing director of Kinleigh, Folkard and Hayward Professional Services
I never fail to be gently amused by the wild ups and downs in house price predictions that are bandied about by the boatload. In late May, the Office for National Statistics (ONS) published transactions data, and property gurus jumped on the numbers with glee.
One said April's figures show the market is already cooling down as buyers panic about the stamp duty holiday deadline looming. "Residential property sales plummet 36% in April," they scream with delight. Meanwhile, another commentator points out, that transactions in April were still 180% up on last year, with completions hitting a massive 117,860.
Then there were the doomsayers. "This latest data shows the fragility of the UK property market," said one, "concerns over whether activity levels will sustain once the stamp duty holiday is wound down are mounting."
The serial optimists retorted that "any doomsayers predicting a crash will probably turn out to be wrong."
What is one to make of this then?
We are in a really unusual market this year. Lockdowns, furlough, stamp duty tax breaks, the Mortgage Guarantee Scheme – all of this makes for a market which is not acting according to the usual rules.
Interest rates and quantitative easing are pumping money into the system, as is savers' cash, stashed away because we've had virtually nothing to spend it on for the past year.
Trying to predict or even make sense of the statistics at this juncture is not really very helpful.
We can take some lessons from them, however – lessons that anyone actually working in the mortgage or housing market won't need transaction data to tell them.
Activity is through the roof. Some of it is because of pent-up and frustrated demand stalled for one reason or another over the past year. Some of it is because affordability has been improved by one or more of the government schemes.
Some of it is because, having been locked in their homes for more than 12 months, an awful lot of people have realised they're in the wrong property.
The bottom line here is that none of this really tells us that much. Property transactions are taking much longer than usual to push through and we are still going to be coping with the raised level of demand we're seeing now until, probably, Q3 at least of this year.
In London, we are often scrutinised more closely than other parts of the country when it comes to the housing market – largely because it's home to some of the world's most expensive pads. But London is like an international property market imprinted over the top of a much more ordinary one.
London is a lot of villages with hearts, high streets, local communities and amenities.
It has been fascinating to see the way that the streets have been affected over the past year.
In areas normally packed with family life, there is silence as those families upped sticks from the city to spend lockdown in their second homes. In other areas, life suddenly woke up. Neighbours started talking to one another, remembering after all that it's OK to say good morning to people you pass on the street.
There's been much talk of London's property market feeling the effects of an 'exodus' from the city as working from home becomes the dominant approach.
There certainly are people moving out, but there are also people moving in. There are also more people moving around London, from flats to houses further out of the centre.
The numbers do actually bear this out. LonRes data shows that new instructions in April 2021 were 35% higher than in April 2019 – annual comparisons are pointless given the pandemic skew – and 10% higher than the five-year April average from 2015 to 2019.
Transaction volumes were up 21% on April 2019 levels, and 5% higher than the average April figure between 2015 and 2019.
The number of properties going under offer rose as well, up 58% on April 2019, some 57% higher the five-year April average and representing the highest April figure since 2013.
It's tempting to worry about what the future will hold. It is the job of many of us to know how markets behave and plan to make the most of them in our positions for the companies for whom we work. These are exceptional times and, to the credit of the market and many who working it, we have not only survived but thrived.
This is not to say the return to work and some broader sense of normality will not elicit more challenges for us all, but it does reaffirm that when we look back at how this pandemic has impacted the housing market, it is fair to say none of us would have predicted we would be where we are today back in May 2020.
A watching brief is required, but for the time being and the foreseeable, don't panic, Captain Mainwairing.