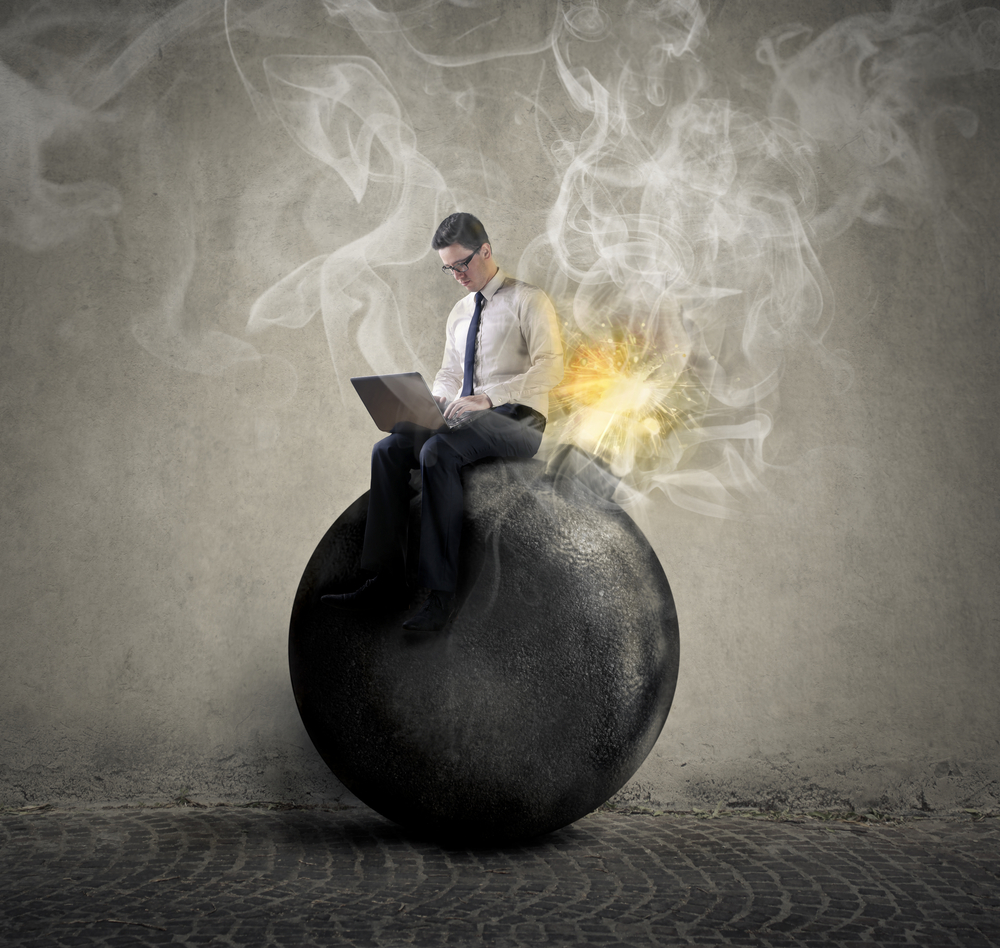 David Gilman is partner in charge at Blacks Connect
Research conducted by the consultancy firm, IRN Research, has discovered that over 60% of consumers who purchased a property in the past two years used a website, such as Zoopla, Rightmove or PrimeLocation to source the deal, yet only 11% decided to use an online conveyancing service to complete the transfer of title- a stark contrast to the number of transactions handled by 'traditional' suppliers (63%).
However, the report also found that around 30% of those who did use digital platforms were aged between 18 and 24 years and this has led the authors to conclude that the use of online conveyancing services is likely to increase substantially in the future, "either on national sites, or sites from individual law firms", as the number of young buyers grows and the preference for digital amenities rises accordingly. Which, depending on your point of view, is either a sign of progress or as a harbinger for collapsing standards. But which is true?
Well, on the surface at least, there can be little doubt that online conveyancing offers a number of advantages. For example, the lower overheads and absence of disbursement costs means that online firms can often offer deals that are significantly cheaper than their traditional, high street counterparts.
Moreover, the presence of online case tracking facilities means that customers can check the progress of their case in real time and receive updates and document uploads accordingly; a process which is invariably under-pinned by national call centre services.
In addition, the flexible working hours that online models offer means that customers are no longer constrained by the 9 to 5 shifts offered by local firms, with over a third of consumers identifying access to 24/7 case tracking systems as the most popular 'additional' service offered by online companies (according to the IRN Research study).
Furthermore, with many firms offering 'no move, no fee' policies (thereby writing off legal costs if a chain collapses), upfront quotes and, (in theory) quicker transaction times, it's easy to see why many people would be attracted by this style of service; a model which appears to combine ease, transparency and economy. But, as with many service options that appear almost too good to be true, there's a catch.
TOO BUSY
For example, one of the ways in which online providers choose to subsidise their 'headline' deals is by taking on high volumes of work, with teams of case handlers being supervised, in the majority of cases, by a single solicitor or conveyancer.
Which means that wherever complex or unexpected issues arise (which, let's face it, probably accounts for around 70% of all cases!), supervisors are often too busy to attend to problems quickly or efficiently, thereby leading to lengthy delays and the chance of mistakes.
Moreover, an emphasis on centralised call centres to answer client queries means that customers will often speak to a different person every time they ring through, with instances of long waiting periods or low levels of knowledge amongst staff members merely adding to their woes.
And, while low fees are often regarded as the overriding incentive for using online providers, the presence of extra or hidden charges can eat into these savings quite alarmingly. Indeed, according to the recent IRN Research report, almost a quarter (or 23%) of clients reported 'fixed fee' charges that were higher than their original quote, with search fees or leasehold supplements (for example) often languishing in small print obscurity- a significant detail.
PRICE AND QUALITY
So, in summation, what we are left with is a level of service with no single point of contact, little in the way of expert supervision, difficulty in contacting staff members with the training or knowledge to resolve issues quickly (if at all) and savings which, when all of the above is taken into account, are marginal. Because, in short, no one in their right mind has ever suggested that using price as an indicator of choice is a guarantee of quality.
And, with so many variances in terms of customer circumstance, property and title, as well as a marked growth in the number of complex cases (which are already helping to push completion periods to new limits), any format which reduces conveyancing to a mere 'process' or which dispenses with the need for human experience and know how to confront issues and push cases forward is likely to invite longer hold-ups and more mistakes.
By contrast however, local conveyancing providers offer a bespoke and personalised service that is responsive to local market conditions and the needs of clients, while prioritising the resolution of queries, issues and delays in a manner which is speedy and efficient (as opposed to being shovelled onto an existing backlog).
And, while 24/7 tracking systems offer an attractive proposition for many customers, there is every indication that their use will become more widespread within the conveyancing sphere as increasing numbers of local firms begin to prioritise cutting-edge technology; investment which is desperately needed to keep pace with market demands.
Indeed, many observers believe that a model which combines digital resources and human interaction could achieve something of a 'sweet spot' for consumers, offering access to online platforms as well as expert, one-to-one advice in cases where more detailed advice or explanation is required.
Moreover, there is also an argument for providers to be more open about the quality and speed of service that they deliver upfront, so that clients can make more informed decisions. Because ultimately, the conveyancing process is too important to trust to false economy or empty promises.
And, while technology can help to manage resource capacity and volumes, it is only part of the macro mortgage landscape regarding connectivity and integration. It is no panacea for the issues encountered on a day-to-day basis.