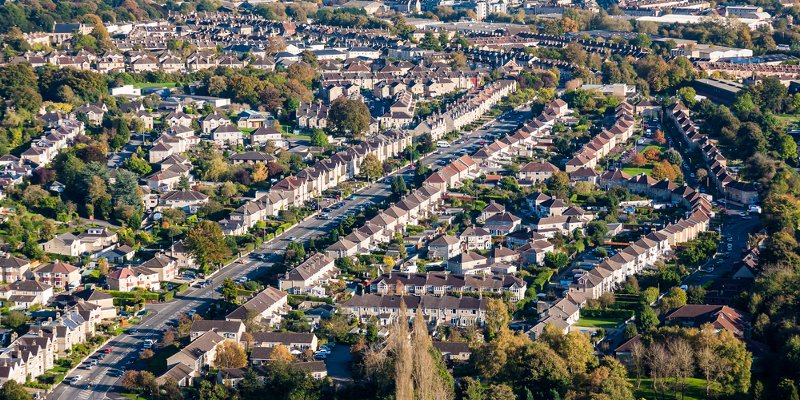 Craig Calder is director of intermediaries at Barclays Mortgages
As 2019 comes to a close, it's not unreasonable to say that it has proved to be a challenging yet eventful year for the lending community.
There are many areas of the wider mortgage market which have generated strong levels of business. Within mainstream lending, the remortgage market has continued to shine.
The purchase market may have been somewhat subdued due to lingering Brexit uncertainly, but it still generated decent volume for intermediary firms.
However, with precious little clarity insight at the time of writing, let's take a look at how supply, sales, rates and arrears are currently affecting the wonderful world of mortgages.
Housing supply
Annual housing supply in England saw a year-on-year increase of 9% between 2018 and 2019 to reach 241,130 net additional dwellings, according to the latest data from the MHCLG.
This was made up of 213,660 new build homes, 29,260 from change of use between non-domestic and residential and 5,220 from conversions between houses and flats.
It also consisted of 940 alternative accommodation including caravans and house boats which were offset by 7,940 demolitions.
Some 14,107 of the net additions from change of use were through permitted development rights.
These comprised of 12,032 additional dwellings from former offices, 883 from agricultural buildings, 199 from storage buildings, 69 from light industrial buildings and 924 from other non-domestic buildings.
Steady progress has been made in the increased supply of housing over the past few years, and it's good to see the government maintaining this positive momentum.
And with large affordable housing gaps still out there, it's vital that this impetus is sustained throughout any Brexit-related transition to help more people achieve their homeownership aspirations.
Sales
RICS' latest UK Residential Market Survey has found that the sales market remains subdued with negative readings across new buyer enquiries, agreed sales and new instructions.
However, despite these negative readings, near term expectations for sales over the next three months have shown slight improvement.
Enquiries from new buyers were reported to have fallen for the second consecutive month, with a net balance of -16% of surveyors citing a decline.
Newly agreed sales continued to slip across almost all regions except Northern Ireland where contributors noted a marginal increase.
On a more positive note, expectations for the year ahead showed improvement, with Northern Ireland, Wales, Scotland and the North West of England displaying the strongest expectations for house price growth over the coming year.
There are some clear positive and negative connotations to be found in this data, but none which are overly surprising. One thing to keep an eye on in the coming weeks and months is the impact any General Election and potential Brexit bounce may have on the sales market and buyer confidence.
Remortgaging and rates
Staying on the topic of rates and the opportunities presenting themselves in the remortgage market, an article on the Mortgage Introducer website outlined how the latest Remortgage Snapshot from LMS highlighted that the popularity of two-year fixed rate deals grew in September, rising from 35% to 42%.
It went on to add that a majority (96%) of those who remortgaged in September opted for a fixed rate product. Only 2% of borrowers were reported to have chosen a variable or tracker rate mortgage while purchases of five-year fixes dropped from 48% to 43%. Nearly half (45%) increased their total loan size in September, 34% saw no change and 22% reduced their total loan size.
Some 42% increased their monthly remortgage repayments, 15% saw no change and 43% reduced it. It's interesting to see the surge in two-year fixed rates after seeing a consistent uplift in five-year fixes over the course of the past 12-18 months, and this is an area to closely monitor as we move into 2020.
Arrears
The proportion of homeowner mortgages in arrears has fallen to remain at historically low levels, arrears and possessions data from UK Finance has revealed.
There were said to be 71,590 homeowner mortgages in arrears of 2.5% or more of the outstanding balance in Q3 2019, down 9% year-on-year.
Reportedly there were 22,300 homeowner mortgages with more significant arrears, representing 10% or more of the outstanding balance. This figure was 8% less than the same quarter in 2018.
There were 4,550 buy-to-let mortgages in arrears of 2.5% or more of the outstanding balance in Q3, 5% fewer than in Q3 2018. In regards to more significant arrears, there were 1,170 buy-to-let mortgages representing arrears that were 10% or more of the outstanding balance, down 1% year-on-year.
Some 1,330 homeowner mortgaged properties were taken into possession in the third quarter of 2019, 19% more than in the same quarter of the previous year, but well below the levels seen between 2009 and 2014.
This slight increase in possessions has been driven in part by a backlog of historic cases which are being processed in line with the latest regulatory requirements. 800 buy-to-let mortgaged properties were repossessed in Q3, up 40% year-on-year.
This data makes for some positive reading, although it's important for all lenders not to become complacent in terms of providing appropriate levels of support for borrowers throughout the life of their mortgage.
Let's see what 2020 brings.