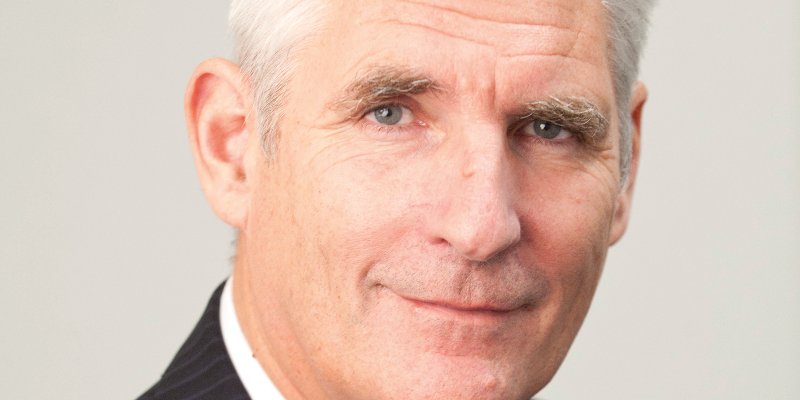 Bob Young is chief executive officer of Fleet Mortgages
There are many who might wish to deny it, but the housing market remains one of the key drivers of the UK economy. There's no doubting that the government believes its stimulation is one of the main methods at its disposal in order to help the country out of its current COVID-induced recession.
Hence the very quick decision to introduce the stamp duty holiday back in mid-July at a point when many were wondering if, post-lockdown, it was even needed at all given the level of pent-up demand already unleashed.
That is perhaps an argument for another day, not least because that time period has passed and the government itself might well point to recent statistics which suggest the holiday has done exactly what it intended.
Two consecutive months of rising property transaction numbers – with the most recent figures for September showing a 21.3% increase on August – perhaps tell you how the market has performed since the scheme was implemented.
Of course, it's not just housing market stakeholders that feel the benefit of greater numbers of transactions, but all those in associated businesses, be they DIY shops, home or electronic retailers, or indeed the varied number of both professional and trade businesses that rely on there being an active market.
In the grand scheme of things, the stamp duty saving might only be a few thousand pounds for purchasers, but the government will no doubt be relying on households spending those savings on their homes, and not simply bumping up their offers for properties by the amount they would have spent on the tax.
For those of us involved in the buy-to-let and private rental sectors, this of course is new territory in terms of landlords and additional property owners being able to access the holiday. Again, our own lending figures and other research seems to show that it has been welcomed by landlords and, where possible, they are seeking to take advantage of it.
Recent research by Simply Business suggests that one in 10 property investors are looking to add to their portfolios now, compared to only 3% pre-pandemic; plus, the numbers of those seeking to sell are just one in 20.
The big question right now, of course, is whether any purchaser who has yet to begin their home-buying journey – owner-occupier or landlord – is leaving themselves with enough time to complete and secure the stamp duty saving by the end date of 31 March next year.
There appears to have been a concerted, collective effort by a number of housing market stakeholders to draw the government's attention to a number of ongoing factors which could leave many potential purchasers behind the eight-ball in terms of them meeting that deadline.
Anyone involved in the mortgage market currently – particularly advisers with purchase clients – may be feeling somewhat angsty about their ability to get the client through to completion over the next four and half months.
I have seen research recently from TwentyCI which argued that the average time from sale agreed to exchange of contracts was now five months, putting anyone not at that initial stage right up against it in terms of completion.
These are by no means normal times, and therefore it's perhaps to be expected that surveyors, valuers and conveyancing firms are not only facing resource and organisational challenges they must overcome, but that at a time of greater demand, the process is taking longer.
In these circumstances, it is perhaps not surprising that trade bodies and associations are calling loudly for an extension to the stamp duty holiday to allow them to get as many purchasers through the process as possible.
Whether they will get that extension however remains to be seen. U-turns have never been so prevalent, however, and if the industry can provide compelling enough facts and statistics then the government might well be in listening mode.
However, there are no guarantees with this, and anyone working on the basis that an extension will come is likely to seriously disappoint their client when or if that extension isn't forthcoming. It would be far better to try and work as fast as possible and encourage those involved in the transaction to do likewise.
It's at these times that service levels become even more important – if, as advisers, you are going to be waiting weeks, maybe months, on a lender to provide a decision, book in a valuation or provide an offer, then you're making life even more difficult for you and your client, who is likely to have insisted on any transaction completing before the 31 March next year as a stipulation of their ongoing involvement.
Far better to identify lenders – like Fleet, for example – whose service level agreements are in the hours and days rather than weeks.
The clock is ticking, and you want to work with a lender which recognises this and is primed to deliver quickly – otherwise, the chances of sending your client on that stamp duty holiday are likely to be nil.