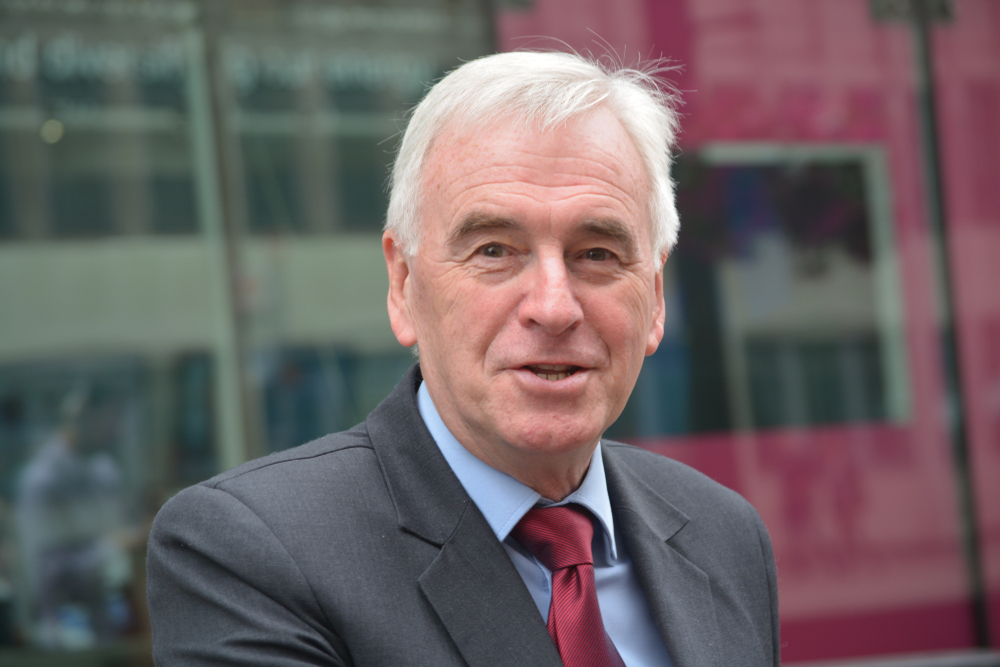 Bob Young is chief executive officer of Fleet Mortgages
The political situation is moving so quickly that it seems slightly pointless to speculate on the policies and measures that have been announced during party conference season.
Indeed, at the time of writing, the Supreme Court has just announced that the government's decision to prorogue Parliament was unlawful, and therefore we're currently unaware of whether the
Conservative Party conference will actually go ahead. Especially as MPs are now back in Westminster.
Again, at the time of writing, it seems obvious that there will have to be a General Election at some point in the near future. When that might come is anyone's guess, because it's clear that the
Opposition parties do not want a trip to the polls until it's clear that a no-deal Brexit has been ruled out on 31 October. By the time you read this, we'll be just days away from this date and perhaps things might be clearer – although I wouldn't count on it.
Given that an Election is coming, then it makes sense that the various political parties are beginning to announce their potential manifesto policies and, while we might not be able to review the
Conservative's housing market plans, we are in a position to look, in some depth, at what the Labour Party have recently announced.
From my perspective, it's not pretty at all, and if we felt that the private rental sector/landlords have been in the government's cross-hairs over the past few years, this appears nothing to what could be coming down the line, should Jeremy Corbyn – or perhaps, more importantly, John McDonnell – make it into Number 10 and 11 respectively.
There is much to chew upon and so let's start with McDonnell's proposed focus on the PRS, and how Labour plans to approach it. Certainly, and landlords will be unsurprised by this, one might not expect them to be on Labour's Christmas Card list should they make it into government.
For a start, we might all prepare ourselves for rental caps, which – in my view – will utterly decimate the PRS, much like they did back in 1974 when the government of the day introduced the Rent Act.
This was not just about capping rents of course, but introducing a 'fair rent', however what it did was utterly destroy the sector for a generation, because those caps made it pretty much impossible for landlords to make any sort of profit, and we saw a huge shift away from the provision of private rental homes because of this.
The fact this idea is being renewed again, perhaps shows a number of things. The Labour Party does not know its history and neither does it truly care about tenants, because in all likelihood history will repeat itself.
The market sets the level of rents and if you take away the market's ability to do this, then you make the attraction of property investment, pretty much, non-existent. Supply will drop drastically.
Allied to this, is a policy idea which is effectively giving private tenants the 'Right to Buy' – in other words, those tenants who have been living in a private rental property for a certain duration of time will be given the option to buy that property from their landlord at a reduced priced.
Read that back. It's truly as bonkers as it sounds, and if Labour are lucky enough not to destroy the PRS with their rental cap idea, then they'll certainly do it with this proposal. So many questions arise from it, that I'm not quite sure where to start.
However, let's just say that if you take away the market's ability to set rents and then you take away the landlord's ability to sell their property when they wish, and receive the market value for it, then you are left with an asset which simply isn't worth purchasing in the first place.
There are also other measures which appear to be trouble waiting to happen – one major one is providing councils with the ability to purchase 'empty homes'.
How long these homes have to be empty for is another matter? I'm told it's six months, but this might be open to interpretation.
The point is, who is going to set the value of these properties and how will this work in practice? Do councils even have the money to be able to purchase in the first place? Would they even want to?
There's no doubting that we have some serious, endemic problems within the UK housing market, however in an age where supply remains low, one can't help but wince at the thought of more private rental properties being taken off the market, simply because there's an assumption that every single tenant is being 'ripped off' and they would rather be owner-occupiers than tenants.
That's not the case anyway. Indeed, I saw some research recently which said only 42% of tenants are actually interested in buying in the near future.
On hearing about these proposed measures, I said they would open up a can of worms but the more I think about this, the more I think it could be far worse than that.
This is not the joined-up thinking that the housing market needs – it's far from it – and one can't help but fear for our sector should these sorts of policies ever make it to the statue book. We have all been warned.