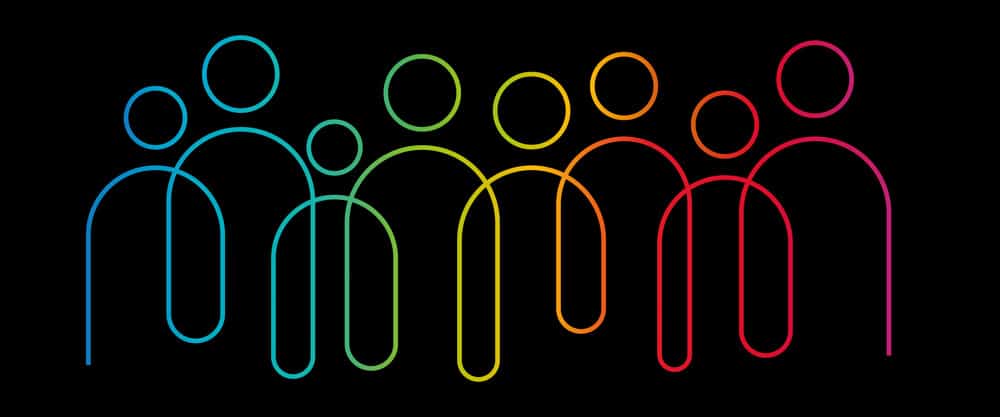 Pete Gwilliam is director of Virtus Search
The Financial Conduct Authority (FCA) has pledged to get tough on firms that fail to have diverse management teams, but admits that it has "work to do" within its own senior ranks.
Nikhil Rathi, chief executive of the FCA, indicated that the regulator is considering adding to its conduct risk questions for managers, and is looking towards supervisory powers to sharpen the focus. It is clear that diversity reduces conduct risk, and that firms must reflect society to ensure they serve diverse communities.
The FCA is also considering using a similar approach to the Nasdaq, which requires all companies listed to have, or explain why they do not have, at least two diverse directors.
Of course, it is morally and socially right for us all to be more equitable and inclusive in both business and our communities alike, but undoubtedly the added weight of potential regulatory sanctions will propel this further onto the agenda.
Many studies also suggest business leaders and shareholders should view this subject with the performance of their business in mind. Increasing evidence shows that those companies with greater gender and ethnic diversity were likely to be more profitable than their peers.
Moreover, we need to realise that by the year 2025, 75% of the global workforce will be made up of millennials and by 2050 one third of the UK will have black or ethnic origins.
Diversity and inclusion cannot be just a campaign. Promoting diversity in the workplace has to be maintained, nurtured and ultimately measured to be effective. Whilst some inevitably decry focus in this area – and it's unhelpful that the mainstream media clearly has an 'anti-woke' agenda – I'm certain it is better to be 'woke' than 'asleep', since the scrutiny on inclusive practices is rightly here to stay.
Legal & General Group Plc's investment arm stated early this year that it will vote against certain senior appointments at FTSE 100 and S&P 500 companies if they fail to include ethnic minorities on their board by 1 January 2022.
L&G, which owns around 2% to 3% of each FTSE 100 constituent, is believed to be the first firm to issue an explicit warning that it will block the re-election of the firm's nomination committee chairmen if they fail to act.
Currently, 47 companies in the FTSE 100 still have no black, Asian and minority ethnic (BAME) people at board and executive director level – just 14 fewer than in 2014.
Ethnic diversity will be given the same level of boardroom focus that finally led to increasing female representation on boards, which has really improved in recent years.
For instance, the Women in Finance Charter has seen firms commit to set internal targets to increase the number of women in senior roles, and publish progress annually on their websites.
In the five years since the charter was launched, 35% of the 209 signatories that committed before September 2019 have met their targets, and a further 36% are on track to meet them.
We need to design processes that are more inclusive of everyone, and this should not be a subject we wait to consider when we have a bit of time.
We naturally have different opinions, but we grow by considering other perspectives and not by feeling threatened by them.
For those who maintain that they trust their 'gut instinct' to recruit and have always appointed on merit, you are more likely to appoint on merit if:
1. You broaden your talent pool in the first place to increase choice – for example, requesting diverse shortlists from third-party recruitment partners is becoming more normal;
2. You use a range of assessment tools that do not just test what someone has done, but evaluates what they are capable of doing in the future;
3. You ensure that a diverse range of views are considered when evaluating the merits of candidates and reaching a hiring decision.
However, what is clear is that changing recruitment practices are not the silver bullet that fixes the diversity mix of firms.
They are one part of a whole programme of initiatives that foster a more inclusive and equitable culture, which does address recruitment, but importantly goes much deeper and wider in its approach.
This includes practices across onboarding, training, performance management, employee engagement, internal talent development, and mentoring programmes.