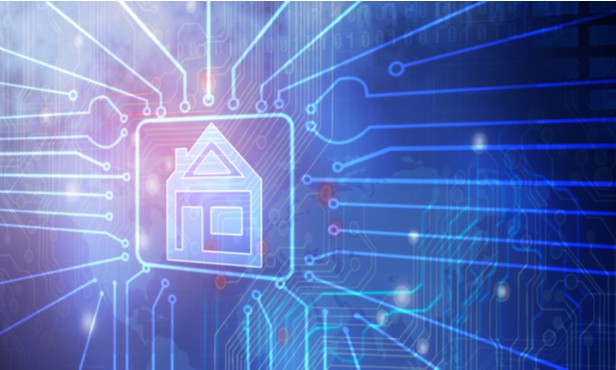 Steve Carruthers is principal mortgage consultant of Iress
Artificial intelligence (AI) has been a buzz-phrase for years; a holy grail where machines alleviate us of the mundane tasks and begin to contribute to our understanding of complex problems.
But it is appropriate intelligence – not artificial intelligence – that will be key in the coming years.
AI offers consistency of output, if not emotional intelligence and sophisticated reasoning. However, our world since 2020 has regularly demanded bravery, compassion, judgement and imagination. If our experiences of the past year have proven anything, it is that far from eliminating humans from the processes of everyday life, the blend of technology and people is central to our ability to thrive.
To underline this point, in the coming months it will be humans – and in particular the Chancellor – who will determine the future performance of the mortgage market, with announcements on the future of the stamp duty holiday and a budget that will need to address employment support, tax rises and the next generation of Help to Buy assistance.
The pandemic has demanded exceptional responses from the lending industry. In part, its legacy has been that many have speedily understood and leveraged their human experience into automated processes to better understand the new lending environment of furloughed income and payment deferrals.
What has emerged is a new kind of AI which we call 'appropriate intelligence', where technology and human experience work in symbiosis for the best possible outcome.
Technology reduces the heavy lifting, allowing the professionals to then add nuance and a deft touch to complex decisions.
Understandably, our sources of risk data have been undermined by this pandemic. Even data sources that have proven reliable, such as automated valuation models (AVMs), have effectively been supported by once-in-a-lifetime government initiatives that have supported house prices.
The lending risks have changed, and so have the risks of conducting business remotely by working from home. The appropriate use of technology has never been so important.
Adopting technology
Our Mortgage Efficiency Survey last year provided some powerful insight into how lenders were not only coping with the pandemic, but also planning to move forward. There were areas of commonality. While some lenders, such as the fintech specialist type, were better equippedto deal with the new 'virtual' mortgage market, all our interviewees planned to adopt technology to blend with the talents and skills of their people.
Lenders are at different stages of their processing and efficiency journey, but the momentum and direction are constant. Those that have recognised they are behind now feel the need to catch up to those that are ready to make a 'quantum leap' and use data for greater automation.
Lending processes have always been driven by liquidity and funding, fiscal policy events and regulation, and the process has been largely unchanged for the last 20 years.
Data and technology will need to support processes that are warranted, not simply automate current practice. Current technology often supports what has always existed, but we have detected new thinking where lenders are now entering the digital world and are reimagining mortgage processes. COVID-19 has given many the opportunity to reassess what kind of business they want to be and how technology supports that.
Accessing and using data via integrations with third party suppliers to support the mortgage application process is now a must.
This should be a priority for those lenders which, with challenging cost-income ratios and tight margins, want to truly improve their efficiency across the journey. Equally, connecting the end-to-end journey is of vital priority for everyone involved, so that customers experience smoother and better outcomes.
Lenders all expressed the opinion that the pandemic has strengthened the need for advice. The sentiment was echoed by many was that there is anecdotal evidence that consumers value advice more at times like these.
All lenders with branches foresaw a repurposing of these, and acknowledged that their distribution footprint might further rely on an intermediated one in a post-pandemic world where borrowers' requirements will be more complex. Arguably, lenders will need brokers now more than ever before.
Appropriate intelligence is not a buzz-phrase but a reality that is already well established in the minds and actions of many lenders. It isa journey upon which we have embarkedwith all our tech offerings. A huge amount of collaboration is happening now.
Lenders, distribution networks and clubs, conveyancing firms and valuation firms, sourcing systems, customer relationship management (CRM) platforms, sales and origination systems, trade bodies and many more are working hard to create a more connected and efficient journey that supports the people doing business.
COVID-19 has forced a dramatic rethink and shift in priorities, but it has not brought the prospect of better human and technology interactions to a standstill. In fact, it has accelerated it.