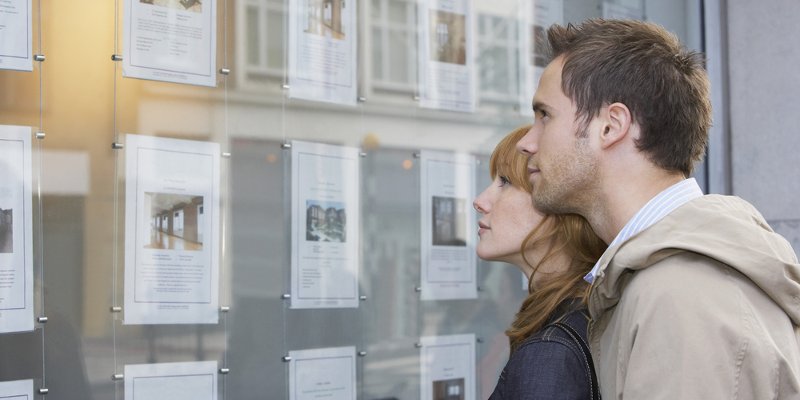 Anita Arch is head of mortgage sales at Saffron Building Society
The fact that many first-time buyers are struggling to get a foothold on the property ladder is nothing new.
Raising a mortgage deposit, in addition to budgeting for the upfront costs associated with buying a house, can be difficult for many people – especially those who currently find it tough to balance saving with meeting their existing living costs.
In fact, a recent study by homeless charity Shelter found that almost two-thirds (63%) of private renters in the UK have been unable to save anything towards a deposit on their own home.
So, the cycle continues; many potential first-time buyers are being prevented from taking their first steps on the property ladder because they cannot afford to save up for a deposit.
Of the proportion who are able to come up with enough cash, the majority would not have been able to without family, and most often parental, support.
Yet not all families are financially able to provide thousands of pounds to help their loved ones come up with a deposit, even if they would be willing to do so.
However, on the flip side, recent data shows that first-time buyers now represent the largest share of the mortgage market, accounting for more than 50% of all homes bought with a mortgage in 2019.
This is significantly higher than in 2008, when the proportion stood at just 38%, and is at the highest level for 25 years.
It is clear, then, that first-time buyers represent a significant commercial opportunity for lenders, and we can logically assume that the market would open up even further if the mortgage process was made more affordable for these individuals.
Surely, those providers that are not willing to think flexibly and offer affordable first-time buyer mortgage solutions are missing a commercial trick, and most importantly to us, an opportunity to help more get onto the property ladder.
Here at Saffron Building Society we certainly think so. We've set out to help those in this situation, with many of our mortgage products offering a 95% loan-to-value ratio, allowing people to get on the property ladder with just a 5% deposit.
We've also designed a range of products specifically designed to help first-time buyers get onto the property ladder, by addressing some of the common barriers they may find are preventing them from doing so.
The Family Support Mortgage, for example, gives first-time buyers the opportunity to make use of funds supplied by a family member, which will need to be invested with Saffron Building Society for five years. This gives the applicant access to a lower mortgage rate. The applicant is also required to put a 5% deposit towards the purchase of the property.
Our exclusive product for intermediaries, the Joint Borrower Sole Proprietor mortgage, also takes advantage of new and more competitive interest rates.
Taking the income of a supporting applicant into account, to boost the primary applicant's affordability, the borrower can use this product to significantly increase their chances of being accepted for a mortgage.
Payments are taken from a sole account, and both applicant and supporter are jointly responsible for the mortgage, allowing the makeup of the payments to be agreed between them.
As well as launching new products, we also support first-time buyers by offering a range of incentives to limit the additional upfront costs they need to pay when purchasing a house – again making the process more affordable and more accessible.
These incentives include free valuations and the removal of arrangement fees, as well as a wealth of mortgage advice articles and videos on our website.
Finally, this support extends to our personal approach, which prioritises human interaction in customer service. Our dedicated business development managers are on hand to support any questions you may have regarding your client's criteria and affordability.
As an industry, it is vital that we understand the difficulties facing many first-time home buyers, as well as listening to both consumer and broker feedback, and taking clear steps to enhance our offering so that we are equipped to cater to the ever-evolving needs of first-time buyers.
Only then can we truly offer the outstanding, comprehensive support that first-time buyers need to help them get on the property ladder.
By not doing so, not only are lenders missing a commercial trick, they are letting down a generation of cash-poor potential property owners.