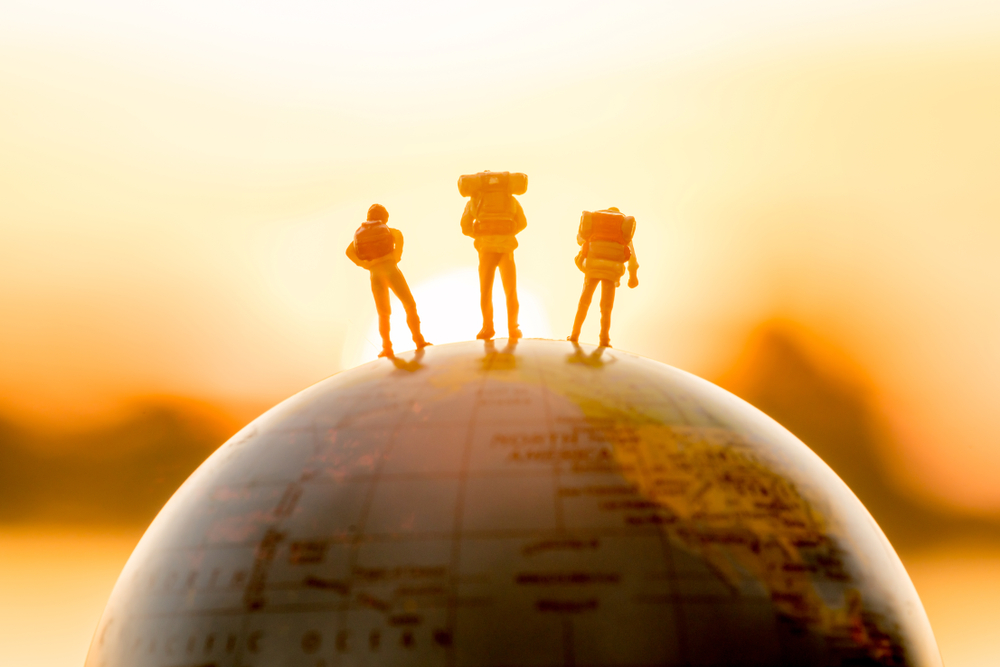 Anita Arch is head of mortgage sales at Saffron Building Society
Over the past five years, the UK news has focussed on the number of people coming here to live from overseas.
It would be easy to forget that an increasing number have been moving in the opposite direction over the past 30 years.
For mortgage providers and brokers, overseas investors in UK property can be a steady source of new business.
At Saffron Building Society, we find that expat buy-to-let is one of the more common mortgage enquiries from new applicants and brokers, and the application process can certainly be more difficult than a standard buy-to-let.
However, if you have a good understanding of the market, and experience in dealing with these applications, then expat buy-to-let mortgages can offer a significant opportunity.
In July, The Telegraph published an article which examined the destinations that Brits leave for when they look for a new home across the water.
The research showed that although the number of British citizens moving abroad has slowed, there were still 121,000 people choosing to up sticks in 2018.
Figures from the UN show that the UK expat population has been steadily growing, with just under five million citizens residing in other countries in 2017. That's up from 3.8 million in 1990 and demonstrates the size of the potential market.
This analysis shows that Australia is the number one destination with 1.35m settling there. This means that Australia accounts for more than a quarter of Britain's expats.
America is second on the list with 748,000 while Canada is third and Spain fourth. The only continent where the UK's expat population has declined since 1990 is Africa, while numbers in Asia have more than doubled from 137,000 to 280,750.
There is no comprehensive analysis of what these expat populations look like demographically. However, using a poll of expats, The Telegraph gives an indication of their characteristics.
According to the 2018 edition of the survey, at 53 the average UK expat is nearly 10 years older than that of the global average of 44. 37% of them have been living abroad for more than 10 years - much higher than the global average of 24%.
A quarter of British expats are retired, which is more than double the global average of 11%.
Their top three reasons for moving abroad are for a better quality of life, for love or for a job.
While there is a significant opportunity for brokers, the application process can sometimes be complicated. We find that a few problems crop up regularly, and being aware of these can save you significant amounts of time.
You may be surprised to hear that some people start an application for an expat buy-to-let mortgage but fail to disclose that this is for a residential purchase.
This quickly becomes apparent when proof of overseas residency is unavailable. As obvious as this may seem, clarifying the use of the property will save you a lot of wasted effort at the start.
One of the problems brokers can encounter is that they start the application before their customer has moved overseas and are unable to confirm their new address.
Lenders may need evidence that applicants are already living overseas. In addition, many lenders have country restrictions so it pays to be aware of those.
At Saffron Building Society we don't have a list of specific country restrictions but applicants must be able to prove they live abroad.
People living in the Middle East and in Arab countries will often use a PO Box as their address. While this is not an insurmountable problem, proof of residency can be more complicated in this region.
An experienced lender will be able to advise you about how to deal with Middle Eastern applications. It's also worth bearing in mind that proof of residency is a common cause for delay, so inform people of this requirement at the start.
Lenders need some certainty that they can contact the applicant in the event of problems or default. When the customer is living overseas, communication can be more difficult.
Lenders may insist on using a UK solicitor, with specific restrictions on the size of the practice, to whom they can serve notice in the event of a default.
This has the potential to block the application if your customer is unable or unwilling to comply.
Although the expat buy-to-let sector can be complicated, by managing expectations and getting the right information up front, applications can be relatively straightforward.