"We don't need to come at this with a sledgehammer"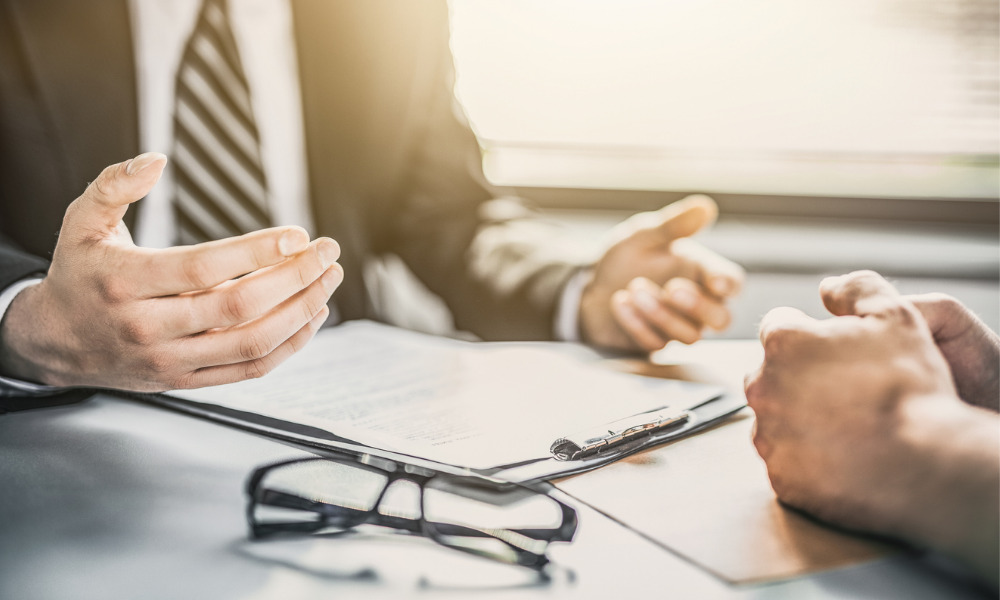 Non-bank lender Resimac has announced a range of changes to its debt servicing template and credit policy, which will be implemented ahead of the legislative changes coming into effect on December 01.
Amendments to the Credit Contracts and Consumer Finance Act 2003 (CCCFA) will require lenders to do a more thorough due diligence on customers before approving a loan, and to make specific enquiries around a borrower's income, expenses and suitability for the product. The changes aim to ensure that all approved loans are affordable for the borrower, and that they meet the customer's requirements and objectives.
Resimac's updated approach will involve first assessing the applicant's debt servicing coverage, and benchmarking will be used to assess expenses for customers who have a larger discretionary income, and where affordability is more certain.
Head of credit Vincent Van Der Kraaij said that the changes undoubtedly put a greater burden on lenders to ensure loans are suitable and affordable, but that ultimately, they would give both lenders and customers greater confidence in the products being offered.
"With the changes in the CCCFA, the onus has definitely come back on to the lender," Van Der Kraaij said.
Read more: How will the CCCFA changes affect advisers?
"We aren't going to be able to accept information at face value as much as we used to, so in some instances, we're going to have to do deeper dives than we've had to do in the past."
"We have to make sure that the lending is suitable, that we've covered off any foreseeable events, and that we have certainty around people's income and expenses," he explained.
"We're going to place a greater reliance on benchmarking now that there are more robust statistics out there for us to use. But the stronger your position, the more certainty you have around your income and the more choice you have around your discretionary spending, the less information we're going to potentially need to ask for."
Despite the increase in requirements, Van Der Kraaij said that the new process is unlikely to put a larger strain on customers or advisers, given that the majority of the information required is something advisers will already be dealing with on a regular basis.
He said that Resimac's ability to stay flexible, and consider each client on a case by case basis will also remain unaffected, and noted that its position as a smaller lender will actually be an advantage in that space.
"These changes are there to protect the consumer, so while the standards are a bit tighter and will mean looking through people's bank statements, for example, it will give us certainty that we're doing the right thing by the customer," he said.
"Good brokers won't need to change too much, because they're not transactional by nature - they're in it for a relationship with the customer. They would be collecting most of this information anyway, so it'll just be about passing it through to us."
Read more: Mortgage advisers to benefit from CCCFA lending changes, expert claims
"We will have to ask for some information to be spelled out for us because we can no longer assume it, and that'll allow us to make a decision as easily and as seamlessly as possible," Van Der Kraaij said.
"No two customers are the same, so our approach is still going to be very tailored. Since, we're not a huge bank, so we don't need to come at this with a sledgehammer.
"We're not going to make people ride backwards through a flaming hoop with a blindfold on when we don't need to, and so that's where we'll have an advantage by being a smaller lender."
Van Der Kraaij said that the role of advisers in helping customers is going to become more important than ever, as lenders face a huge raft of regulatory overhauls that will alter their processes and assessment journeys significantly. He said the adviser sector is going to remain a valuable channel for Resimac, and that the lender is committed to fully supporting advisers through the CCCFA changes.
"Never before has there been so much industry change in such a short space of time," he said.
"Customers will need advisers more than ever to help them confidently navigate the new requirements, enabling them to achieve the best possible outcomes.
"As the valuable go-between connecting us to borrowers, we want to make this transition as seamless as possible for advisers who deal with us, giving them clarity and certainty on how we're going to assess deals moving forward."