Bank reveals lending priorities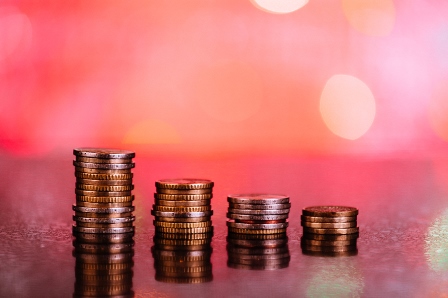 SBS Group (SBS) – with subsidiaries Finance Now, FANZ, and Southsure – has come through the 2020 to 2021 financial year (FY20-21) with flying colours despite the impacts of the COVID-19 pandemic on the industry, particularly during the first quarter of the period.
SBS reported a $55.2 million operating surplus for the year ended March 2021, up from $21.3 million for the year ended March 31, 2020.
SBS Bank chairman John Ward said the latest results showed growth across significant aspects of the business and recognised the SBS team's contribution in supporting its members during a challenging year.
"Our long-term strategic focus on achieving quality growth meant that we were well-positioned to face the challenges that ensued during the 2021 financial period," Ward said.
"Our profitability highlights SBS is in good heart and can continue to grow, innovate, and further strengthen our capital reserves to ensure we provide significant future benefits for our members."
SBS's total capital ratio also jumped from 13.8% to 15.7% during FY20-21, a "pleasing result on the regulatory minimum of 8%," Ward said. The bank members' equity was also up $58 million (17.3%) on last year to $389 million.
SBS Bank group chief executive officer Shaun Drylie said the highlights in 2020 included winning the Canstar Award for Most Satisfied Customers 2020, achieving a Canstar 5-star rating for "Outstanding Value" in the rewards $12k annual spend category for the SBS Visa Credit Card for the second consecutive year, the launch of the SBS Pink Ribbon Visa charity credit card, and the launch of a new reverse equity mortgage product.
"As the year progressed, we started to see our members adapt to new ways of banking and, with the support of our team, taking on new challenges to learn new digital skills. SBS is in a healthy position to meet our members' needs with strong liquidity and capital reserves," Drylie said.
Drylie announced that SBS Bank will focus on growing from loans to first-home buyers (FHBs), consumer lending, and reverse equity mortgages as it winds down its rural lending book.
According to Drylie, one of the factors in SBS flat lining in the residential mortgage market was remaining cautious after the Reserve Bank of New Zealand (RBNZ) removed the restrictions on high loan-to-value ratio (LVR) loans in April 2020.
"We approached that very much from a 'they've done that because they don't know the implications of the mortgage deferrals' and they didn't want anybody scoring any own goals there. What we decided to do was play that with a very straight bat. What the industry appears to have done is fill their boots," Drylie said, as reported by Interest.co.nz.
"We played the game with the intent that was expected, but others may have taken a more opportunist approach."
SBS also recorded a drop in consumer lending through Finance Now, down $44.9 million (7%) year-on-year to $578.1 million. It pointed to the COVID-19 pandemic lockdowns and supply chain problems slowing the availability of some goods as factors that impacted its consumer lending.
Drylie said "buy now, pay later" service providers appear to be having an impact on sales of lower-priced retail goods. He confirmed that SBS Bank will focus on consumer lending and reverse equity mortgages and loans to FHBs.
"We've got some plans to really push harder into reverse equity mortgages. We think the way the demographic's changing in New Zealand and the low returns retirees are getting for their money now and probably will be the case for some time, [a question] is how do they access equity to their property. So we think there are strong opportunities there for further work," he said.
"We also think there's a great opportunity within our subsidiaries to build a stronger group around how do we offer services. You'll see that Southsure has rebranded itself as SBS Insurance, so there's a real desire to bring the group together both from a technology offering perspective [and] from a specific member offering.
"As an authentic purpose-based organisation that's focused on providing value to our members, we look forward to the future. For the past 152 years, we have focused on prudence, strength, and stability and will continue to keep our members at the heart of everything we do."