Higher interest rates, tough lending rules to blame, say advisers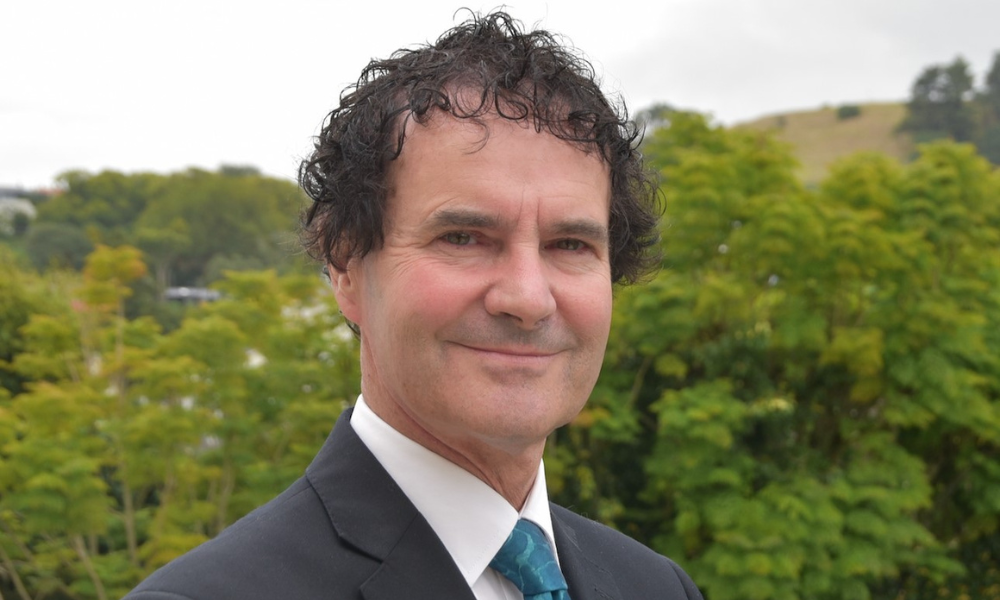 Rising interest rates have prompted buyers to retreat from the market for two consecutive months because many no longer qualify for a home loan, the latest mortgage adviser survey has found.
But more banks are willing to lend outside of rising test rates, with lenders loosening credit criteria and more actively welcoming new business.
Independent economist Tony Alexander (pictured above) and mortgages.co.nz regularly invite mortgage advisers across New Zealand to provide their insights on the residential real estate market. The December survey attracted 52 responses.
Alexander said a net proportion of respondents said fewer first home buyers were coming forward for advice for the first time since July.
"A net 17% are now seeing fewer young buyers as opposed to a net 13% last month seeing more and a strong net 48% in both September and October," Alexander said.
"Our advisers told us with test rates increasing, LVR restrictions are still the killer. If clients do not meet first home loan criteria, it's very difficult to get funding. There are willing participants, but the limitations on low deposit funding as well as aggressive affordability tests are hamstringing many potential borrowers."
Alexander said the net proportion of mortgage advisers saying they were seeing fewer investors had gone back to levels in place since early 2021.
"The reduced negativism then came about before mortgage interest rates were raised 0.5% for two months in a row," he said. "Advisers are saying the removal of tax deductibility has significantly removed huge amounts of servicing capacity and as a result it pushes a lot of investors to use second tier/non-bank lending."
In December, Alexander reported fixed mortgage holders feared a volatile rate market as variable mortgage rates consistently rose throughout 2022 and the official cash rate has been rising since October.
"Once we throw in some mild consideration of rates declining over 2023, buyers will step forward," he said. "My best guess for this to happen would be before the end of the March quarter. But do keep in mind that no one has developed a record for good interest rate forecasting for a long time here in New Zealand and overseas."
Alexander said when it comes to banks' willingness to lend, a net 2% of advisers reported it was improving.
"This is down from a net 10% last month, but the fact that the reading is still positive when so much other woe is out there tells us something important.
"Banks are becoming used to working with the tougher CCCFA and their desire to make loans to meet sales targets and make profits means they are pulling back bit by bit on criteria such as the proportion of rent they will count in income calculations and allowance of broader income being included."
Tim Kearins, owner of Century 21 New Zealand, is expecting more interest rate stability this summer, saying 2023 is "the perfect time to buy" a home.
He told NZ Adviser in December that while the hurdles remained high for Kiwis borrowing via the traditional banks, mortgage brokers should not be overlooked.
"Let's not forget that rents are still high and for many if they can organise a mortgage and buy now, they won't look back," Kearins said. "Some argue it's better to wait to see if the market falls further, but that's probably misguided as interest rates may be much more expensive by then which in the end might be more costly overall."
Alexander said almost all advisers reported that borrowers favoured fixing their mortgage for two years.
"Only 10% say the preference is for one year and 8% that the preference is three years. None mention four- or five-year terms being preferred," Alexander said.
"Preference for fixing two years has rebounded strongly following the two rounds of fixed rate rises and the preference for fixing one year is a long way from the glory days of 2020 into mid-2021. Few borrowers have wanted to fix for three years since the middle of this year and Kiwis prefer the uncertainty of short-term fixed interest rates to the security provided by fixing for five years."