It examines developments following latest reforms and reinstatement of LVR restrictions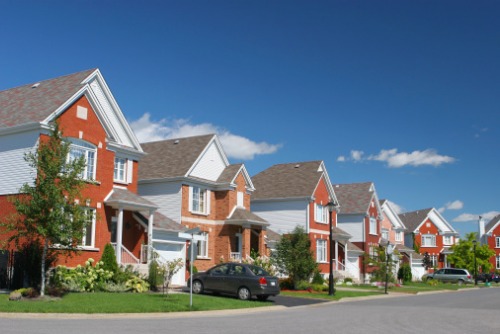 A joint report by economist Tony Alexander and non-bank mortgage lender First Mortgage Trust has offered the latest property investor insight a few months after the government introduced new housing reforms and reinstated loan-to-value ratio (LVR) restrictions.
The latest issue of the joint report, Regional Property Insights, examines the developments in residential property markets across New Zealand focusing on the long-term trends in prices, sales volumes, days to sell, etc. to help Kiwis see the underlying trends relevant to where they might own property.
Immediately after the government's housing reform announcement on March 23, investors indicated some intentions of raising rents and selling properties. However, they did not, generally, show intention towards buying properties.
Over the June quarter, agents in Auckland reported a 16% decline in the pace of growth in dwelling sales, exceeding the sales decline in the rest of the country of only 4%.
Read more: Report delivers the latest property investor insight
In Waikato, listings became scarcer at a pace faster than elsewhere. During the June quarter, the number of new property listings was up slightly by 4% from the March quarter, compared to a 4% decline nationwide even excluding Auckland.
"There is no more FOMO in Waikato than elsewhere. The gross proportion of agents reporting that they were seeing it in June in the REINZ & Tony Alexander Real Estate Survey was 52% as compared with 60% nationwide," the report said.
"But in the Tony's View Spending Plans Survey for July, a net 3% of respondents from the Waikato said that they plan on buying more investment property as compared with a net 1% nationwide still saying they plan to sell. Perhaps in Waikato, the affordability of property as compared with Auckland continues to attract some buyers."
Agents in Gisborne reported already falling dwelling sales. In Hawke's Bay, the report found an increase in activity recently – in contrast to generally slowing sales elsewhere apart from Wellington and Marlborough.
"We cannot say that the announcement of tax rule changes late in March has depressed residential real estate sales in Hawke's Bay," the report said.
In Manawatu-Wanganui, Alexander said he still could not conclude that the tax announcement had any decisive impact on sales activity in the region. He also could not conclude there was an impact on prices because house price inflation was slowing ahead of the changes.
In Taranaki, the report said: "Taranaki is one of only five regions to record a gain in sales levels seasonally adjusted over the past three months. On this basis, it would be hard to conclude that the March 23 tax announcement has had much of a depressing impact."
Meanwhile, Wellington sales were up in seasonally adjusted terms by 12% in the June quarter, contrasting the 8% fall nationwide and exceeded only by the small Marlborough and Tasman regions.
"Late in June, a net 73% of real estate agents in Wellington were noticing fewer people attending open homes as compared with 20% nationwide. But a net 8% said they were seeing fewer investors looking to sell versus 3% NZ-wide," the report said. "There is little indication that listings will rise soon amid an ongoing focus on housing shortages in Wellington City.
"For now, momentum favours continued Wellington strength. But prices are well above long-term trends, and this suggests that as the country's overall housing market slows in response to interest rate rises, there is scope in the next three years for an eventual greater degree of slowing in Wellington – but probably not yet."
Data for the rest of the regions can be found on the First Mortgage Trust website.