Five of 16 regions reach new record median prices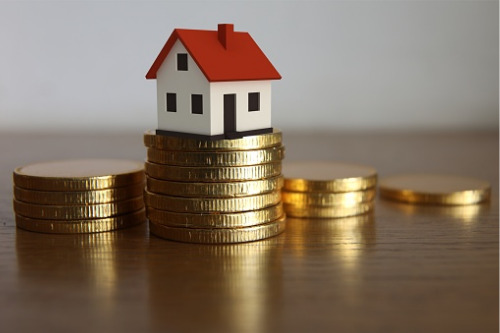 The housing market in New Zealand remained red-hot in June 2021 despite the government's efforts to cool it down – with a 28.7% increase in median house prices for residential property from $637,000 in June 2020 to $820,000 last month, according to the Real Estate Institute of New Zealand's (REINZ) latest data.
The data also found that five of 16 regions reached new record median prices, one region saw an equal record, and 20 districts reached new record median highs. Excluding Auckland, the median house price in the country increased by 25.9%, from $540,000 in June 2020 to $680,000 in June 2021.
In Auckland, the median house price increased by 25.0% from $920,000 in June 2020 to $1,150,000 in June 2021 – another new record. Manukau City ($1,070,000), Rodney District ($1,194,000), and Waitakere City ($1,065,000) also reached new record median prices.
Aside from Auckland, four other regions reached record median prices, with one region being an equal record:
Waikato: a 19.7% increase from $615,000 in June 2020 to $736,000 in June 2021;
Taranaki: a 41.5% increase from $410,000 in June 2020 to $580,000 in June 2021;
Marlborough: a 56.0% increase from $452,000 in June 2020 to $705,000 in June 2021;
Southland: a 23.2% increase from $341,000 in June 2020 to $420,000 in June 2021; and
Manawatu/Wanganui: a 35.6% increase from $427,600 in June 2020 to record equal high of $580,000 in June 2021.
REINZ chief executive Jen Baird said house price rises last month defied the industry's expectations, with each region seeing an uplift in median house prices compared to the same time last year, and five regions seeing outright records.
"Even the month-on-month data has shown a slight uplift (+0.3% nationally), and more than half of the regions saw an uplift when compared to May, suggesting that the market is refusing to cool," Baird said.
"Once more, we're seeing this story echoed by some very strong results in the REINZ House Price Index (HPI), which again reached a new high. Every region saw an uplift in HPI values compared to the previous month – and the three months prior – suggesting that the market will hold strong for a few more months yet."
Read more: Red-hot property market compels first-home buyers to seek financial help
The July 2021 Real Estate Survey conducted by the REINZ and economist Tony Alexander outlined that a net 53% of real estate agents continue to see prices increasing in their area, a dramatic jump from 32% last month. Additionally, a gross 60% feel that FOMO (fear of missing out) remains a factor for buyers – up from 51%.
Century 21 New Zealand owner Derryn Mayne commented that low listings remain the largest problem for agents and buyers across the country, urging potential sellers to enter the market sooner rather than later.
"With strong buyer demand, strong sales prices, and few competing listings, this winter could prove stronger than next summer, particularly if interest rates start going up," Mayne said in a statement.
She claimed that the Treasury's May forecast of house price growth falling to 0.9% by June 2022 seems unlikely.
"Given the unrelenting strength of REINZ's numbers, it's now time for the government to revisit its price caps to enable more first-home buyers access to First Home Grants and Loans. Yes, they were lifted slightly on April 01, but they're still woefully inadequate, killing the Kiwi homeownership dream for thousands," Mayne continued.
"For as long as servicing a mortgage remains cheaper than paying rent, REINZ's monthly sales statistics will continue to show a very strong market. The government now needs to accept this reality and lift the price caps accordingly."