The govt fails to address emergency loans or overdraft extensions by banks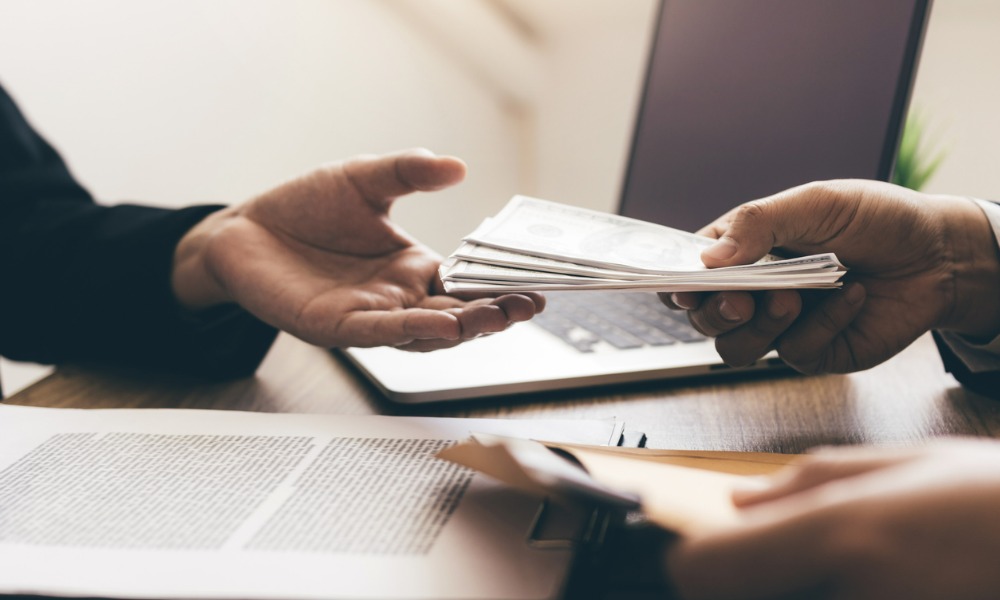 Despite efforts by the government and the finance sector to tidy up the new Credit Contracts and Consumer Finance Act, two bank executives said customers will find it tougher to borrow money when they need it the most.
Read more: CCCFA changes are cosmetic says adviser
Roger Beaumont, New Zealand Bankers' Association chief executive, said banks can no longer assist customers in need of a low-interest loan for an emergency, as this issue was not addressed by the government in its recent announcement on further changes to CCCFA.
"Banks have no flexibility to extend credit to customers without a full affordability assessment, which customers are more likely to fail when facing financial difficulty," Beaumont told Newsroom.
He said banks were able to provide low-value short-term overdrafts before, like when customers need it to address an urgent health problem or house fix, as was the case with the Christchurch earthquakes.
"In these cases, banks could do that by looking at the customer's credit history and particular circumstances and seeing a way through," Beaumont said. "That's no longer possible. Banks have lost the discretion they used to have to act in the best interests of the customer in a challenging situation."
Read next: Tougher financial regulations hurt property investors
Dan Huggins, BNZ chief executive, agreed the government has made no move to enable banks to offer emergency loans or overdraft extensions.
Huggins believes that instead of making a sweeping coverage of all borrowers, the new law could more effectively target predatory high-interest lenders. The settings of the new law have been tweaked by the government, following concerns that banks were required to ask intrusive questions.
In a report, MBIE officials have proposed a further probe into targeting the lenders.
BNZ, Good Shepherd NZ, and the Ministry of Social Development have committed $60 million in lending to Good Loans microfinance and other community finance initiatives, to offer low- and no-interest loans and help Kiwis stay away from predatory lenders.
By managing their response to loan applications well, bank staff can steer people to good advice rather than drive them unwittingly into the arms of loan sharks.
"People have different things going on," Nicola Eccleton, Good Shepherd social inclusion manager, told Newsroom. "So yes, some people will go to high-street lenders, but for other people it will be the tipping point for them to go and seek help and go to a financial mentor."
Starting next month, Good Shepherd and BNZ will offer loans of up to $15,000 with no fees, no interest, and no penalties, available only for essential items and debt consolidation.
Jake Lilley, senior policy advisor at financial mentors grouping FinCap, said some loans offered by backstreet lenders have interest rates that are pushing towards the new limit of 292% per annum. Outrageous as this may sound, when presented as a daily rate of 0.8% to an individual or small business operator in urgent need of funds, it may not sound as scary, Newsroom reported.
And while there are disclosure requirements, Lilley said these loans often targeted people who are stressed.
"A classic example I hear is someone who needs a car within the next week," he told Newsroom. "They're sitting in a car yard after getting their kids there, all the rest of the things you do when you don't have a car already, and a salesman saying, 'Oh, we're closing in five minutes, you need to find this quickly.' Where a bank lender, through a robust process, has turned down lending as it was unaffordable then another lender approving a more expensive option will be subject to the exact same requirements and have some serious questions to answer. Especially where this leads to a whānau going without kai, to pay."
Despite some criticisms to the new Credit Contracts law and regulations, Lilley and Eccleton both agree that the lending laws are helping financial mentors fix up the messes caused by predatory lenders much more efficiently, and with far less stress for their customers.
Huggins and BNZ are in full support of the objective of the new law but said some areas should be fixed.
"If you want to extend further credit to someone, even for one of those emergency situations, you need to do a full servicing assessment," he told Newsroom. "And they must pass that servicing assessment. Otherwise, you're in breach of this regulation. We see the intent of the CCCFA as being the right intent. You want to ensure that customers can afford their loans – that's in everyone's interest. It's in a customer's interest and it's certainly in my interest to make sure the customer can afford to pay their loan back. I think New Zealand banks traditionally have been very good at that. We haven't seen huge arrears, when you compare the New Zealand banks and the BNZ to others globally."
The regulations still substantially limit, however, banks' discretion on lending decisions.
"And so that knowledge that we've built up over 160 years, of what is a good thing to do, is restricted under the new legislation. And as you say, it means that credit availability is lower," Huggins told Newsroom.