Telling a first-home buyer their loan has been approved is the best feeling, broker Glen McLeod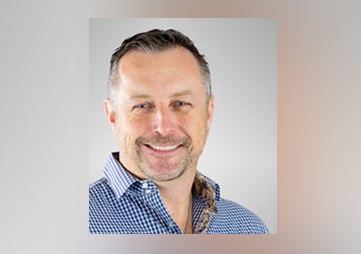 My favourite part after all these years, is the look on a first-home buyer's face when you say: "yep, it's approved".
Glen McLeod, of
Edge Mortgages
, ranked ninth in our inaugural
Top Adviser Rankings
, told us that nothing beats the smile of someone who didn't think they'd ever own their own home, and then they do.
"It's something that I loved about lending from the first moment I did it, and I still love it. I get such a thrill out of it. I have done huge commercial transactions, and yes, it's great and it's nice to get them over the line, but nothing quite feels as good as that first-home buyer scenario," he said.
McLeod mainly works with investors, first-home buyers and Welcome Home loans – which help first-home buyers get a better edge on the market. With the current LVR rates (lending capped at 80%), Welcome Home loans help people who only have a 10% deposit. It's income tested and properties have to be within a specific value.
McLeod said it was an "awesome option for people starting out".
Edge Mortgages is based in Auckland but the brokerage works with clients from all around New Zealand. McLeod was recently in Wellington and Christchurch holding seminars on the mortgage market – LVR rules and property prices – for investor and first-home buyers.
McLeod said Edge had a great administration team supporting him and his business partner, which allowed him to get out and advise clients.
"My day is doing what I love, which is advising people and helping people. I get time to look at how we can save them money, we do a lot of work on structuring, on re-fixing, it's all the things you'd really want to be able to do for a client if you were a corporate – we do that as a business."
Being named in NZ Advisers top 10 is a privilege, he said.
"I work pretty hard. People say broking is a lifestyle business, but it's not really. My mind is never really switched off because I'm always thinking of ways I can help the clients. My phone is always on me, my clients can call me whenever they like. I don't do appointments over the weekend but I'll have a conversation over the weekend.
"The model we've put in place is to change the perception of what we do as advisers, that it's as important as advise they (clients) would get from their accountant or solicitor. There are a lot of good advisers out there, and it's not an easy job.
"I know some people think that it flows like milk and honey, but you actually have to work hard to get there. To be recognised amongst my peers is really cool. It's a good feeling," McLeod added.
2 – Read
Bruce Patten's profile
4 – Read
Nick Kotze's profile
5 – Read
Phil Caldwell's profile
Related stories:
Loan market place to go for first-time buyers
Brokers should embrace technology, industry changes