A prominent executive in the sector talks CMP through recent developments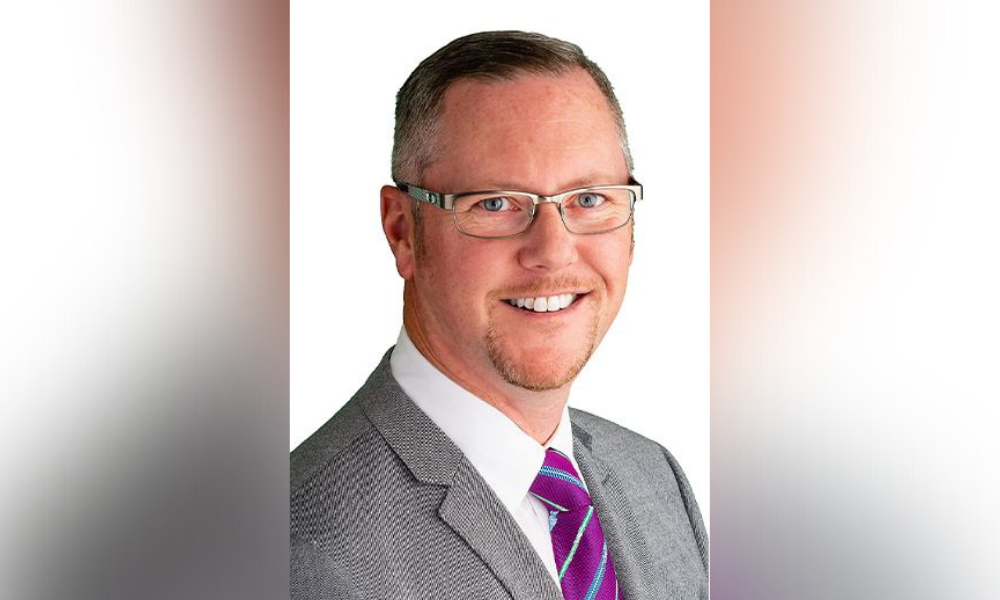 As Canada's mortgage and housing landscapes continue to shift in the midst of rising interest rates, how are the country's mortgage investment corporations (MICs) faring?
Business has been brisk throughout the year to date, according to an executive at a prominent British Columbia-based MIC, with a healthy pace likely to continue even as the full impact of that new rate environment becomes clear.
"The flow of business we saw in 2021 has continued into this year and even with the recent rate bumps, there really hasn't been a slow down," Loren Hawkins (pictured top), national manager, broker relations at ThreePoint Capital, told Canadian Mortgage Professional.
"We'll see how the additional rate bump adjusts people's thinking, but in the MIC space so far we're still seeing business come in the door."
A noted trend in recent times has been small, newer players in the MIC space extending their reach and moving into different markets, Hawkins said – for instance, eastern-based MICs moving into the west, and vice versa, for diversification purposes.
It's no surprise, either, that MICs have had to grapple with the same challenges faced by many lenders in the red-hot mortgage market of recent years: sky-high volumes and an expectation among mortgage agents and brokers for files to be turned around in rapid time.
That means it's doubly important for agents and brokers to ensure that they're submitting complete files and as comprehensive an application as possible so that it can be turned around in the manageable timeframe they expect, according to Hawkins.
Read next: How private lending carved up its niche in the Canadian mortgage space
"There's a demand for quick turnaround, but at the same time we've also experienced a lot of incomplete applications: lack of information or the previous lenders information still in the application, and we're left to try to figure out what's going on," he said.
"That's a detriment to brokers trying to get a response, whether it's with us or anybody else, during a busy time. We need that clear communication on what you're expecting or looking for in the file because otherwise, we don't have time to chase people down."
ThreePoint's document stipulations are comparatively light on the submission side, according to Hawkins. On a refinance, for instance, the company requires an application submitted via Expert, Lendesk or Velocity with supporting documents of a satisfactory appraisal, confirmation the borrower is current with CRA, and an overall confidence that they can afford the mortgage.
In some recent applications, he said that although the borrowers have shown income, they've been unable to support themselves in reality on what's left over – meaning that the company has ultimately passed on the file.
Still, he said that brokers who expect or require a quick turnaround should make sure they're sending as detailed a file as possible.
"The notes are key to explaining why, when and what their exit strategy looks like. Any documentation they may have up front should be sent in, then obviously that turnaround time can be quite quick," he said. "It's important for brokers and agents to reach out to us prior, should they require a short funding to see if we're in a position to assist."
Read next: What's in store for private lending in 2022?
Hawkins emphasized the value of contacting lenders through the appropriate channel – whether the head of broker relations, business development manager (BDM) or national sales manager – to help determine in advance whether a positive decision on a file is feasible.
"We've had a lot of files come in over the last six months where a broker we may not have an existing relationship with expects a 48-hour turnaround in funding," he said. "If they had simply contacted our office, we could have easily advised them that that may not have been reasonable.
"If they've got a challenging file or a quick turnaround, those are the times when the best thing to do is reach out. That's what the BDM or national sales manager is there for, to help bridge that gap between underwriting and the submission. When everybody's busy, time is the precious factor."
As an MIC that lends in four provinces – BC, Alberta, Manitoba, and Ontario – ThreePoint also strives to ensure that at least one of its team members starts earlier, Hawkins said, in order to field calls from eastern-based brokers so that their turnaround time isn't negatively impacted by the time difference.
On his own priorities in 2022, Hawkins said he's been working on establishing connections with existing partners whose acquaintance he may not have already made, particularly in smaller or more remote areas that the company serves.