A leading executive in the space shares her thoughts on what's coming down the road this year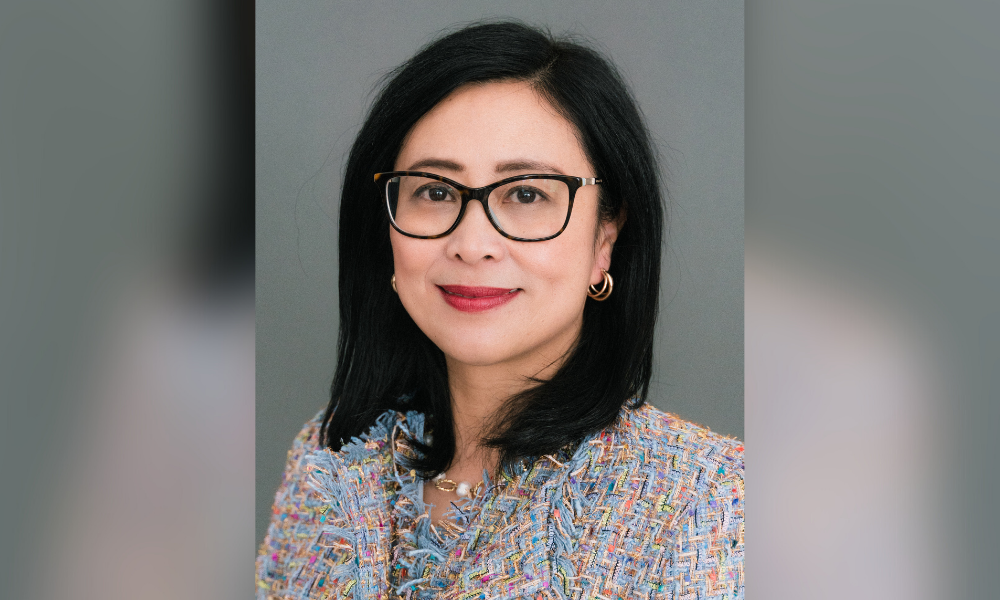 A prominent executive in the private lending space has said that familiarizing themselves with the sector should be top of mind for mortgage brokers as 2022 kicks into gear.
Christine Xu (pictured), president and owner of MoneyBroker Canada, told Canadian Mortgage Professional that with the sector having gone from strength to strength in recent years, brokers could benefit greatly from getting to grips with a lending subset that's becoming an increasingly viable option for borrowers.
"For brokers, I think everybody should try to know more private lenders in terms of the interest rate and the service," she said. "Private lending is the mainstream now.
"Alternative lending on the B side and the private side is almost 95% of [MoneyBroker's] business now. For most brokers, a lot of clients aren't going to be income-qualified as a prime borrower, because the whole economy has changed."
Xu attributed the growth of the private lending space to the increasing inaccessibility of institutional lenders to many Canadians, with the COVID-19 pandemic having heralded a large number of career changes and ventures into self-employment.
Last July, a Labour Market Information Council report said that the percentage of solo self-employed individuals – those who work independently for themselves – had risen to 73% of self-employed Canadians since the beginning of the pandemic.
"With the effect of the COVID situation, lots of people are changing their work, so their income's different," Xu said. "As a broker, we benefit quite a bit because most [of those] people cannot get financing from the traditional lenders.
Read next: Private lending: emerging trends in 2021 and beyond
"The banks are trying so hard to get the best borrower, so for brokers trying to expand their business, private lending is the area they really should put more emphasis on."
The rise of the private lending sphere has also been fuelled by the money Xu said was flooding into the space, with investors increasingly viewing it as a solid area for future growth.
A likely abundance of caution in investing directly in real estate on the part of those investors, she said, could provide a boost for mortgage investment corporations (MICs) and other entities in the coming year.
"I think a lot of investors are still going to be very cautious in buying properties directly this year," she said. "[Many] will put money into real estate-related investment vehicles like MICs, and mortgage investment trusts investing in private mortgages."
The impact of immigration
Much attention has focused on the possible return of immigration as a major factor in Canada's housing market in 2022, with the federal government having indicated its intention to welcome a record number of new Canadians in the near future – 411,000 this year, followed by 421,000 in 2023.
Xu, whose client base includes a significant number of immigrants from China, said that the ongoing complexities of the COVID-19 situation meant that it was far from certain that immigration from that country would provide a boost to Canada's housing and mortgage markets.
Recent measures aimed at slowing the spread of COVID-19 in China have included a strict lockdown in the city of Xi'an, home to 13 million people, with strict new regulations also introduced in Yuzhou (with a population of 1.1 million).
Read next: Can immigration keep the housing market hot?
"With the COVID situation, not many people are able to leave China right now," said Xu. "So these people are not coming, and it's very hard for them to purchase remotely.
"A huge part of the buyers are international students. Lots of them are not coming back either – they're doing online learning."
The recent federal election campaign saw investment in Canada's housing market from abroad emerge as a central topic of discussion, with Prime Minister Justin Trudeau pledging to introduce a two-year ban on non-resident foreign buyers if re-elected.
However, Xu said that she believed the effect of those investors on the market was overstated compared with the percentage of people in the country who were purchasing or seeking to purchase homes.
"[In terms of] foreign buyers and their market impact, I think maybe politicians are putting more weight on that than there actually is," she said. "I think the local buyer is still the majority buyer, and a foreign non-resident buyer is a smaller percentage of the market and won't have a significant impact."