Panel at upcoming Canadian Mortgage Summit to delve into the big questions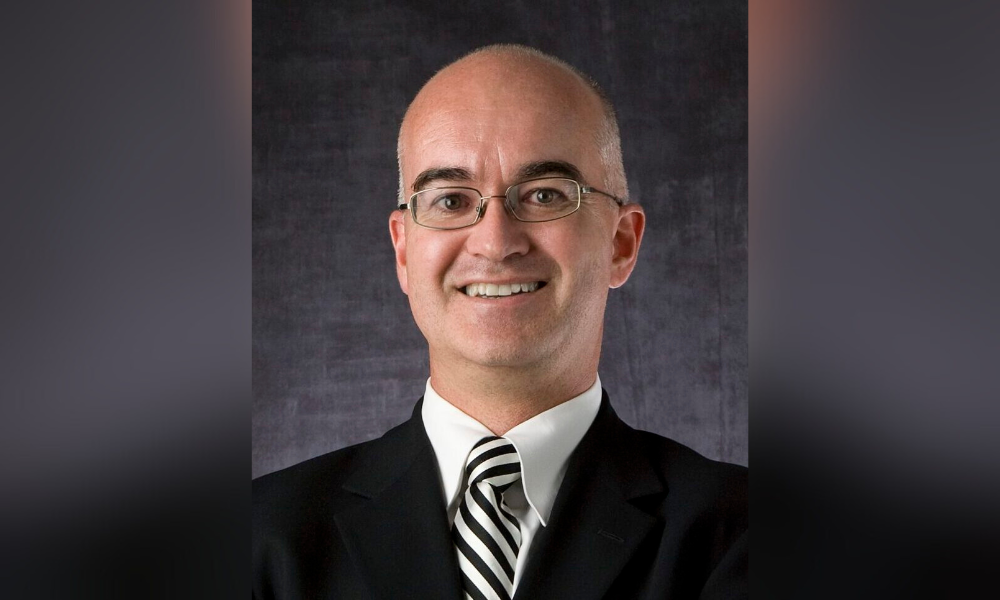 Amid some dramatic changes in Canada's mortgage landscape over recent years, the private lending market is surging in popularity – and education about where those solutions fit should be a key focus for mortgage brokers and agents across the country, according to a leading executive in the sector.
Mike Spero (pictured top), chief operating officer at Canadian Mortgages Inc., told Canadian Mortgage Professional that the main ways private mortgages can help borrowers in specific situations would be among the top talking points on a panel at the upcoming Canadian Mortgage Summit, set to take place in Toronto on September 14.
That panel, offering a deep dive into non-traditional and specialized lending, will see Spero explore best private lending practices for agents and brokers alongside Glasslake Funding's Michael Forshee, VWR Capital Corp's Steven Lang, and RiverRock MIC's Nick Kyprianou.
"I think the biggest thing is that private lending is becoming a larger portion of the mortgage pie. With the different rules, OSFI's B-10 requirements and the insurance rules, more and more consumers are finding out that they can't get traditional bank financing," he said. "And so they're then looking at alternate financing channels, and the private channel is a fast-growing solution for those borrowers who can't get traditional financing.
"So the hope is to provide some education about where private mortgages fit in the marketplace. For brokers and the audience, it's critical that they're aware of the differences between traditional mortgages and private mortgages, and that they're able to advise their clients appropriately."
Discover insights from top industry experts at the Canadian Mortgage Summit on September 14th at Pearson Convention Center. Registrations for mortgage professionals is complimentary.https://t.co/4UV51otAyj#mortgagenews #canadianmortgagesummit #mortgagebroker #mortgageindustry

— Canadian Mortgage Professional Magazine (@CMPmagazine) August 14, 2023
What are the latest trends in private lending?
Private and alternative lending arrangements saw a rapid rise in popularity during the COVID-19 pandemic and a housing market boom, while a spike in interest rates over the last 18 months has pushed even more Canadians towards the space.
Application volumes have picked up substantially in recent times, Spero said, with a growing number of borrowers unable to secure financing through the bank channels – but for lenders, applying the right level of underwriting rigour is also of utmost importance in the current volatile climate.
"We've actually become more conservative in our underwriting, just ensuring that the consumers can afford the mortgage, number one, and then number two for our investors, we're making sure that values are supportable," he said. "So we're tighter on our appraisal requirements, especially depending where in the country the mortgage is.
"We've tightened up our appraisal requirements just so that when we're dealing with our investors, we can reassure them that the value is current and appropriate."
How brokers can make the right choice of private lender
For brokers and agents, education about transacting in the private space is crucial, particularly among those who may be stepping into the sector for the first time, according to Spero.
"A big educational component is just around the differences between a private mortgage and bank financing, and making sure the brokers are able to properly advise their borrowers into the product that's appropriate for them," he said.
An influx of new entrants in the private space since the pandemic has heightened the need for brokers and agents to apply scrutiny and exercise caution in their choice of lender to make sure their client is dealing with an ethical entity.
That starts with talking to people in the industry and gauging the reputation of the different providers, Spero said, to verify that the firm they want to deal with has a solid track record.
"Where I think the brokers need to investigate and make sure they're comfortable is especially on the renewal: what are the different terms and requirements around renewals?" he said. "Private lending is supposed to be a short-term vehicle for the customer and they're hopefully exiting to bank financing or maybe they're selling the property or whatever, but it's not meant to be a long-term solution.
"Saying that, there are customers who do renew, and just to ensure that the renewal fees and rates are fair to the consumer – that's something a broker should ensure they're comfortable with, that the firm they're dealing with is going to treat their clients ethically, especially at the renewal. That tends to be where the rubber really hits the road."
The sold-out Summit, which will take place at Brampton's Pearson Convention Center, is set to provide an excellent opportunity for agents and brokers to gain that educational insight and further their knowledge of the private space, Spero said.
That'll be especially important with an uncertain path ahead for Canada's economy and the mortgage and housing markets as a whole.
"It's really important for the industry to take a risk-adjusted view on the applications and make sure that the lending decisions are appropriate in light of the new market," Spero said. "I don't know that we'll ever get back to the low interest rates that became the norm for people.
"We'll have to see where this rate cycle comes to an end and how far [rates] decrease in the future, and when we end up getting to the 'new normal.' People need to plan for the possibility that we don't go back to those low rates again, and make sure their business is set up in a way to succeed with higher rates."
Make sure to get all the latest news to your inbox on Canada's mortgage and housing markets by signing up for our free daily newsletter here.