How the tech product is driving a smoother origination and servicing process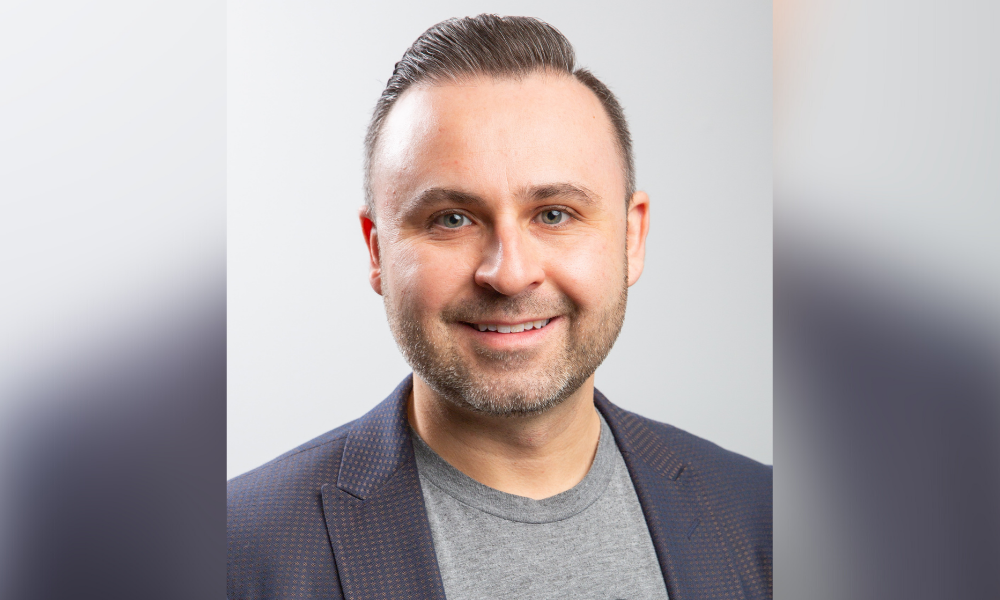 This article was produced in partnership with Mortgage Automator
Fergal McAlinden of Canadian Mortgage Professional sat down with Joseph Fooks, co-founder of Mortgage Automator and Blake Alright, managing director of Brightpath Capital Corporation, to discuss what Automator brings to the table for private lenders
Mortgage Automator's description of its software – "built for lenders, by lenders" – is more than just a company motto. It's a phrase that shows the key advantage the fintech feels it has established over its competitors, with the fact that its founders previously operated in the private space giving the company a unique insight into the needs of lenders in that sector.
"We've been in the space and understand it – particularly what was missing prior to this product coming out to the market," Mortgage Automator's co-founder Joseph Fooks (pictured top) told Canadian Mortgage Professional.
The company aims to make the loan origination and servicing process as seamless as possible for clients, with its software representing an end-to-end solution for private lenders that allows users to manage their entire business in one place without having to worry about changing systems or re-entering data.
Fooks said that it has also established itself as a leading platform for private lenders through its constant communication and responsiveness to feedback from its user community – an approach that sees it take on board exactly what lenders are looking for in their choice of technology.
"Upon setting out, we knew that we didn't know everything, and we continued to listen to our customer base. We really look for our clients to provide the feedback that we need to make the product better," he explained.
"I think that's been shown in the evolution of the product from its inception to where it is today. It's about constant improvement, and never staying stagnant."
A constant growth mindset
The company's mantra of continuous evolution and never resting on its laurels with its product is clearly one that's paying off. Starting off with just three co-founders and two developers at the end of 2018, Mortgage Automator has witnessed rapid growth since then, currently numbering around 50 staff members – with that figure only set to rise.
Throughout that time, the company has continued to reinvest back into the business, constantly honing and evolving its platform in an approach that's had a transformative effect on clients, including Brightpath Capital Corporation.
That company's managing director Blake Albright told CMP that Mortgage Automator had proven a "great fit," allowing it to streamline its processes and create an altogether more efficient system during a time of significant expansion.
"We've grown quite substantially in recent times, especially over the last six to 12 months," he said. "That's coincided with the improving of process efficiencies here. There are processes that we used to do manually that are now handled by Automator – ultimately reducing human error and increasing efficiency in the process."
During that period, Brightpath has quadrupled its volume while only adding one additional staff member, with Albright saying that Automator's efficiency has also helped the company earn rave reviews among its mortgage broker community.
That efficiency is driven in part by Mortgage Automator's aim to "take automation to the next level," according to Fooks; the company has created connectivity options for customers to allow them to transfer data directly from platforms including Filogix and Lendesk, removing the need for repetitive data entry.
"The front end fully talks to the back end," he said. "The moment the file's originated, there's really not much that needs to be done from the servicing perspective – it's basically ready to be serviced."
That stands in contrast to the process of many competitors, he said, who often don't provide a functional and comprehensive front-end origination system.
The efficiency and smoothness of operation, Albright said, has helped establish a reputation for Brightpath as a quick and nimble lender among its broker community.
"It helps brokers have quicker turnaround times, and you can track the status of your deal in the pipeline," he said. "That improves the speed of working with us, and in turn drives more business.
"From an internal cost perspective, automation of email services and ease of access to information also allows us to answer and respond to customer inquiries after deals fund in a far more efficient manner. So, the customer gets a better experience on the backend, too."
Looking to the future
For Fooks, Mortgage Automator's collaboration with Brightpath is a clear example of its receptiveness to feedback and constant desire for innovation and evolution.
"When we were just starting out, we didn't have the same features we have today, and it's companies like Brightpath that supported us from the beginning – helping push the product, evolve the product and tell us their needs and wants," he said.
Throughout that journey, the ability to offer solutions that are as customized as required by the client has remained a constant focus for the company, with a tailored approach allowing lenders to prioritize what's most important for them.
Another factor that's here to stay is Automator's desire to continually drive the evolution and improvement of its product, with the company having recently launched a lawyer integration with Diamond & Diamond that keeps brokers and lenders apprised of the proceedings going on in the lawyer's office throughout the closing process.
Ultimately, Fooks said, the company's approach is always aimed at further improving its service to produce a better experience – a key driver of progress and success in the mortgage industry.
"I think that if you're not evolving in this industry, it can be catastrophic," he said. "We are always looking for more partnerships and more integrations – whatever we can do to make our clients' lives easier long-term."
Joseph Fooks is the co-founder of Mortgage Automator, a technology firm in the private mortgage space aiming to make the loan origination and servicing process as seamless as possible.