A prominent CEO in the space said the sphere is witnessing a number of encouraging trends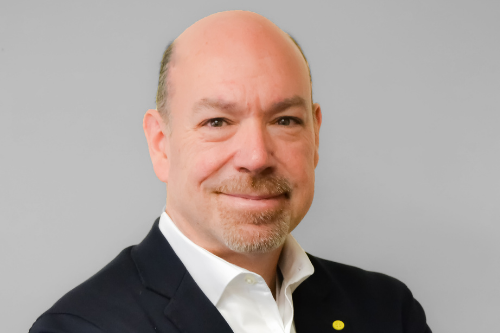 Green shoots are emerging for Canada's commercial sector, according to a veteran executive in the space, with new builds helping fuel its resurgence in recent months and a hotel asset class that's been pummelled during the pandemic showing signs of recovery.
Michel Durand (pictured top), founder and CEO at MCommercial, told Canadian Mortgage Professional that residential new builds had been a notable trend in the commercial sphere of late – with multi-unit residential and purpose-built developments particularly prominent.
"We're seeing quite a bit of new builds. Most of them are residential-related, and on the condo side – especially the purpose-built apartments," he said.
"I think we've seen a significant shift over the last couple of years from promoters building condo projects to converting. About 80% of all the projects and inventory that's being built out is now [being done] as multi-unit residential or purpose-built apartments."
A "marked development" of late has seen many organizations with excess land adjacent to their existing properties opt to build purpose-built properties in that unused space. That trend has resulted in several shopping centre owners choosing to begin construction on new residential developments beside their established retail space.
Durand said that that was a welcome development in the commercial sphere, allowing retail owners to diversify their product range and invest in a type of construction that was likely to reap dividends for the foreseeable future.
Read next: Commercial market robustness driven by industrial sector – report
"I find that it's an opportunity for the retail portfolio owners to be able to mitigate the risk in their asset class," he said. "I really do feel that in most of our major markets across Canada, anyone who's building new purpose-built apartments right now is going to find out that those investments will stand the test of time."
While most asset classes have faced difficult times throughout the COVID-19 pandemic, the hospitality sector has suffered more than most as a series of lockdowns, travel restrictions and surging coronavirus cases across the globe confined Canadians to their own homes.
Still, there's been some room for optimism in hospitality of late, with Avison Young's midyear Canada Hotel Market survey forecasting "brighter times… on the horizon" for that sector.
While that report emphasized that the jury was still out on how effectively the hospitality sector would bounce back, its resilience throughout the pandemic was noted – and Durand said that the hotel asset class appeared to be "turning the corner" in the current climate as more Canadians began to explore their own backyards.
"People are getting more comfortable going out," he said. "Whether they're going out but staying within province, we've seen a marked increase in occupancy rates locally.
"People are not all running to the beaches; some people are still uncomfortable leaving the country, and it's getting them to explore their own greater neighbourhood."
Instead of venturing to Florida or the Caribbean, he said, many Canadians were instead choosing to stay at hotels within their own province, with that marking a welcome development for hotel operators contemplating new constructions.
Much attention has recently been focused on lumber prices, which are beginning to creep back up again after plummeting dramatically from their sky-high position earlier in the year. Durand said that building costs feature prominently in discussions with clients at present.
"We're seeing tremendous increase in the cost of all new construction. Lumber is a significant part of it, but it's not just related to lumber – it's electronic components, it's related to Gyprock, rebar and concrete," he said.
Read next: Commercial sector on the up, says industry CEO
"All of those items have seen increases in prices, and it's difficult to get a stable supply. So all construction projects have seen their share of significant cost increases as they get ready to start or during their construction."
However, he said that the market had proven resilient in the face of those hikes, with selling prices able to absorb most of the impact as a result.
"With the markets staying as fuelled as they are, although we're seeing significant cost increases, the price per square foot selling has increased along with it," he said.
"So the builders, promoters and developers are all managing to squeak by, regardless of the fact that they have no control over the increase in costs. They're just benefiting from the continued increase in selling price per square foot of the units."
That's also reflected on the apartment side, with the rental cost per square foot increasing significantly – meaning that developers building purpose-built apartments still see the logic behind embarking on those projects despite higher construction costs.
Durand said that the future was bright for the commercial sphere, with no particular asset class or component set to outpace the rest.
"They're all finding their place and their way through this crisis, and we're going to get to the other side," he said. "I think in every crisis and as the economy evolves, there's never a 'normal'. It's just a continuing evolution, and that's what we're feeling right now.
"We're evolving through this crisis and on the other side it's going to be a little bit different – but the commercial real estate opportunities will continue to be there."