Industrial segment availability is unable to keep up with sustained demand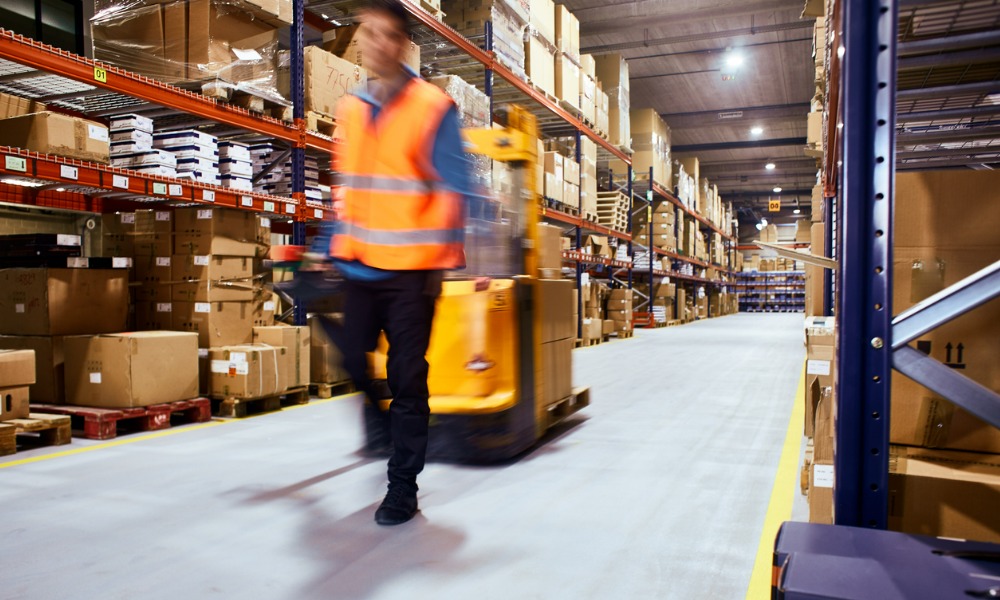 The Canadian commercial market is benefiting from industrial-sector tailwinds brought about by sustained demand in the distribution, logistics, and warehouse segments, according to Colliers Canada.
This was especially apparent in Toronto, which continues to see record-low industrial vacancy. As of the third quarter, the region's industrial vacancy rate was 0.4% (representing 3.139 million square feet), while its availability rate stood at 0.7% (amounting to 5.826 million sq. ft.).
Toronto saw a series of high-value transactions during the quarter, most prominently the LaSalle Canada Property Fund's acquisition of a three-building Class A logistics portfolio comprising more than 600,000 sq. ft. from Carttera in Q3 2021, Colliers said.
Read more: Warehouses are the backbone of the industrial segment – CBRE
Vancouver saw a new record low for industrial vacancy (0.5%, amounting to 1.051 million sq. ft.) and a new all-time high for weighted average asking net rent ($15.50) for the third straight quarter, Colliers said.
"The constrained land supply coupled with strong demand is pushing new benchmarks for industrial land pricing throughout the region," Colliers said. "Core markets such as Vancouver and Richmond are seeing the densification of infill sites with mixed-use office and industrial developments."
Montreal's historically low industrial vacancy rate of 1% (totalling 3.440 million sq. ft.) has been impelled by investors looking to capitalize amid the pandemic, Colliers said.
"Triovest and Broccolini delivered nearly 400,000 square feet in Vaudreuil, which was fully leased prior to its delivery," Colliers said. "There are expected to be virtually no new industrial developments of that size for the remainder of 2021. While there are speculative builds expected to be completed in 2022, demand will continue to far outpace supply over the short to medium term."